The main method of notifications in Trafft is Email Notifications. They are used to inform your customers and employees about new appointments, rescheduled appointments, canceled or rejected appointments, and appointment reminders or follow-ups.
To access Email Notifications templates, click on the "Gear" icon, in the top right (the Settings icon), and then expand the Email Notifications section, and click on Email Notifications. You'll land directly on the To Customer templates.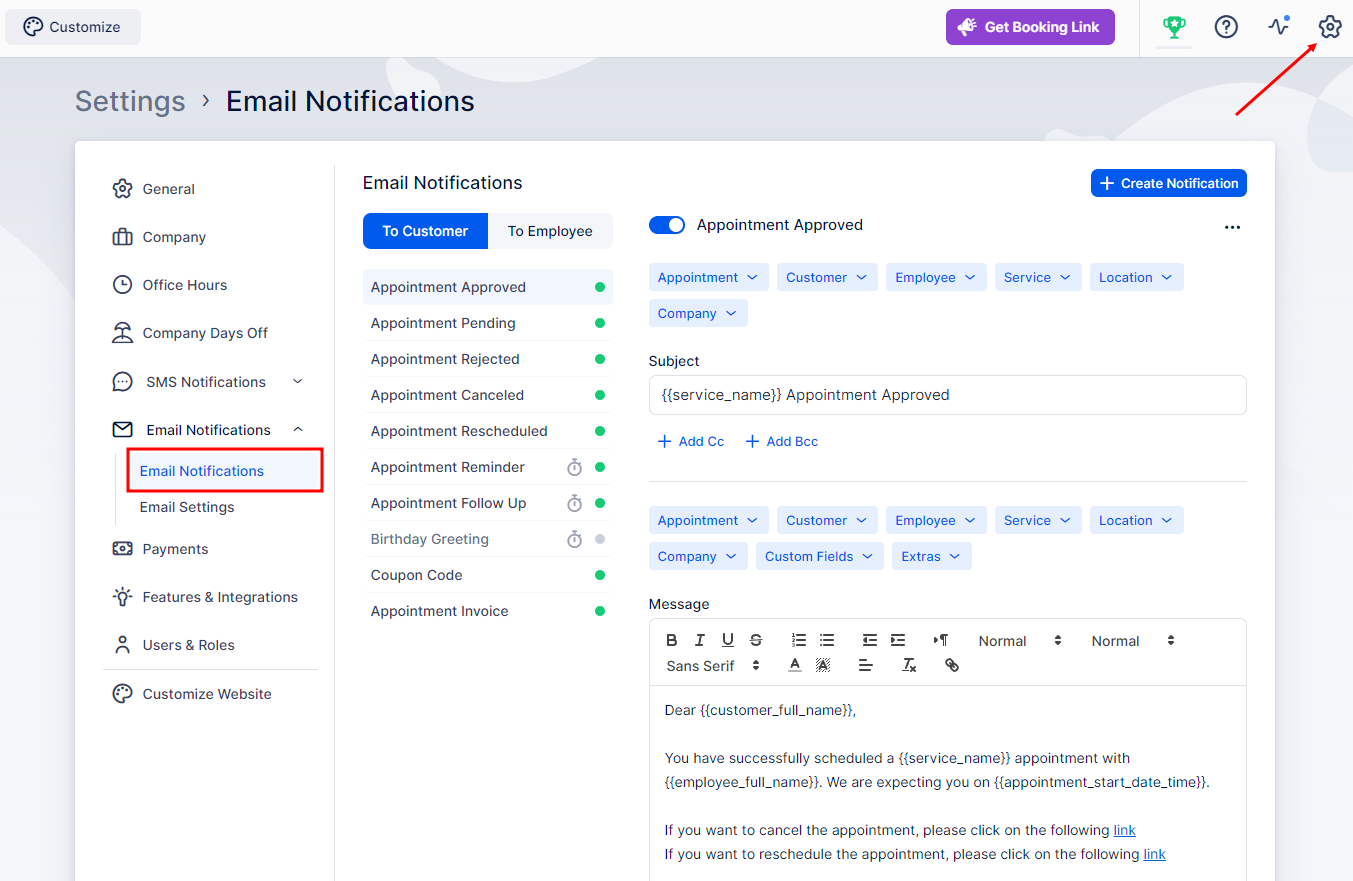 Have more questions?
If you face an issue, and cannot find an answer in the documentation, feel free to submit a support ticket!