Why Trafft?
Intuitive. Customizable. Feature-Rich. Powerful
Trafft isn't just another appointment scheduling tool. It's a comprehensive booking and management software that addresses every aspect of your business, significantly reducing hours of administrative workload and repetitive tasks.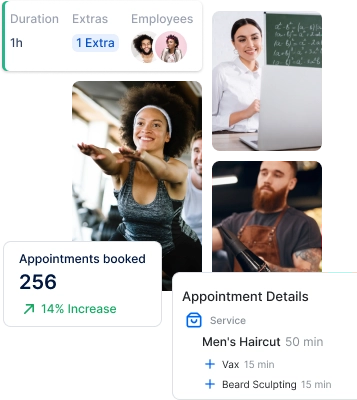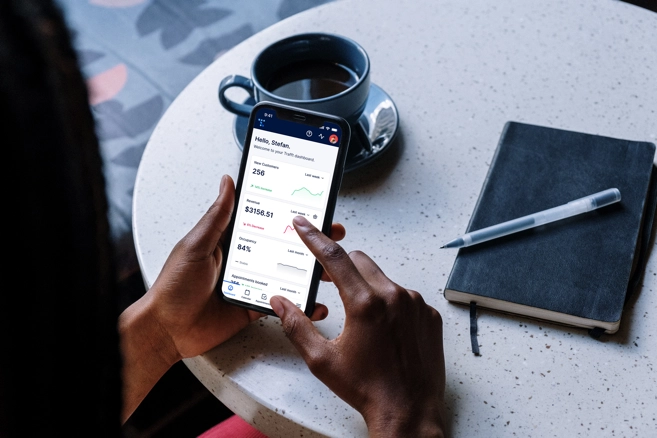 Cost-effective booking solution with
powerful features
Although it is relatively new to the market, Trafft manages to rival and even surpass the leading software solutions that have been around for a longer period. One of the key advantages of Trafft lies in its extensive range of features, which competes head-to-head with established industry leaders. Whether handling online bookings, managing schedules, finances, and locations, Trafft provides a comprehensive suite of tools that streamline operations and enhance customer satisfaction, making it an ideal choice for businesses looking to optimize their booking processes without breaking the bank.
James R.
Graph Designer
The one software I have referred more people to than any other software I've ever bought
"The one software I have referred more people to than any other software I've ever bought. It's straightforward to use and has so many features. The quality of support is excellent, and it seems like they are always adding more features."
Why our customers choose
Trafft
User-friendly
Very intuitive

and easy-to-use booking software

Designed with simplicity in mind, Trafft's interface and navigation ensure a seamless experience without the need for extensive training. The super simple and intuitive design is why most people choose Trafft.
Smooth and efficient booking at all times
times
Say goodbye to frustrating glitches or unexpected downtime. Trafft delivers a solution you can rely on, allowing you to focus on delivering exceptional service and growing your business with complete peace of mind.
Safe
Completely
protected

data

We take data protection very seriously. Trafft is equipped with highly secure end-to-end encryption and operates in compliance with GDPR regulations. Rest assured that both your data and your customers' data are fully safeguarded.
Customizable

to fit your brand

Trafft enables you to customize every aspect of the scheduling process and adjust to your unique business requirements. Select from a diverse range of customizable themes, personalize emails and notifications, and align Trafft seamlessly with your brand and use case.
How our customers like to describe it -
Stellar customer support
We are truly proud of our customer support team. We value every concern you bring to our attention and welcome any suggestions you may have. So, feel free to contact our customer support team whenever you need assistance, and they will be happy to help.
What our customers have to say about Trafft
Don't just take our word for it, see what our customers have to say
See more reviews on