Why Trafft?
Makes Your Work
Easy

, Keeps Your Clients

Happy

With Trafft, you don't just get a booking solution but an all-in-one online management software that takes care of every aspect of your business and cuts hours of administrative workload and repetitive tasks.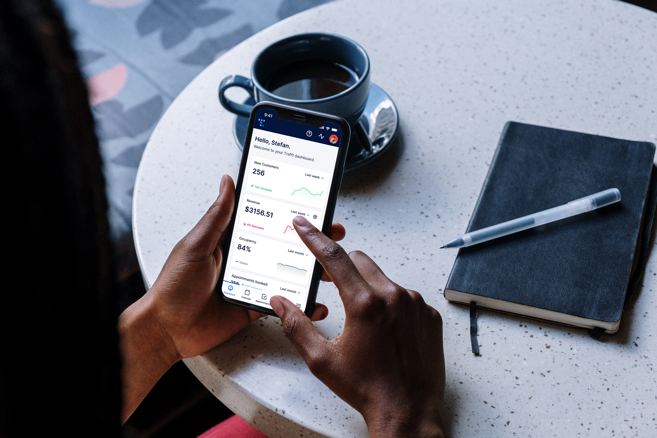 Organize Your Business From One Place
on Your Own Terms
Why would you hire extra staff when you can manage your business from one place on your own terms and at a much lower cost? With Trafft, you can create your own booking website, manage employees, appointments, and different locations, choose online or on-site payments, integrate with tools you use every day, send automatic reminders to reduce no-shows, and so much more.
James R.
Graph Designer
The one software I have referred more people to than any other software I've ever bought
"The one software I have referred more people to than any other software I've ever bought. It's straightforward to use and has so many features. The quality of support is excellent, and it seems like they are always adding more features."
Why You Should Choose
Trafft
User-friendly
The most intuitive

online management software

The point of the booking and management software is to make your life easier, not more complicated. And that's what you get with Trafft. The super simple and intuitive design is why most people choose Trafft.
Keeps your business open
24/7
How often do you get calls after you finish your working hours or lose appointments because you didn't answer a call? With Trafft, you can finish your working hours on time and keep your business running 24/7.
Safe
Completely
protected

data

We take data protection very seriously. Trafft comes with highly-secure end-to-end encryption and works in compliance with GDPR. Rest assured that your and your customers' data is fully safeguarded.
Customizable

to fit your brand

Trafft comes with a great number of fully customizable themes you can choose from. Create a booking form that will be completely in line with your brand and that your customers will love. Moreover, you can customize emails and notifications, and match the messaging to your brand voice.
How Our Customers Like to Describe It -
Stellar Customer Support
We are truly proud of our customer support team. We take every problem you report seriously and welcome every suggestion you have. So, feel free to contact our customer support team whenever you need, and they will be happy to help.
What our customers have to say about Trafft
Don't just take our word for it, see what our customers have to say
See more reviews on