If you entered all Business information during the onboarding process then you will have most of the fields populated in Company Settings once you open the settings. However, just to be sure, we will go through them once again:
Business Name – This is the name of your business that can later be used in the notifications and shown as contact detail on your Booking Website
Address – Enter the address of your company that can later be shown in the notifications sent to your customers
Website – Here, you can add your company's official website which can also be used in the notifications
Phone Number– This is the phone number of your company
Company Bank Account Number– Here, you can enter your company's bank account number. This company number (if entered) will appear in the invoices that have been created and sent to your customers, so they can pay via bank transfer if you don't have any online payment options enabled.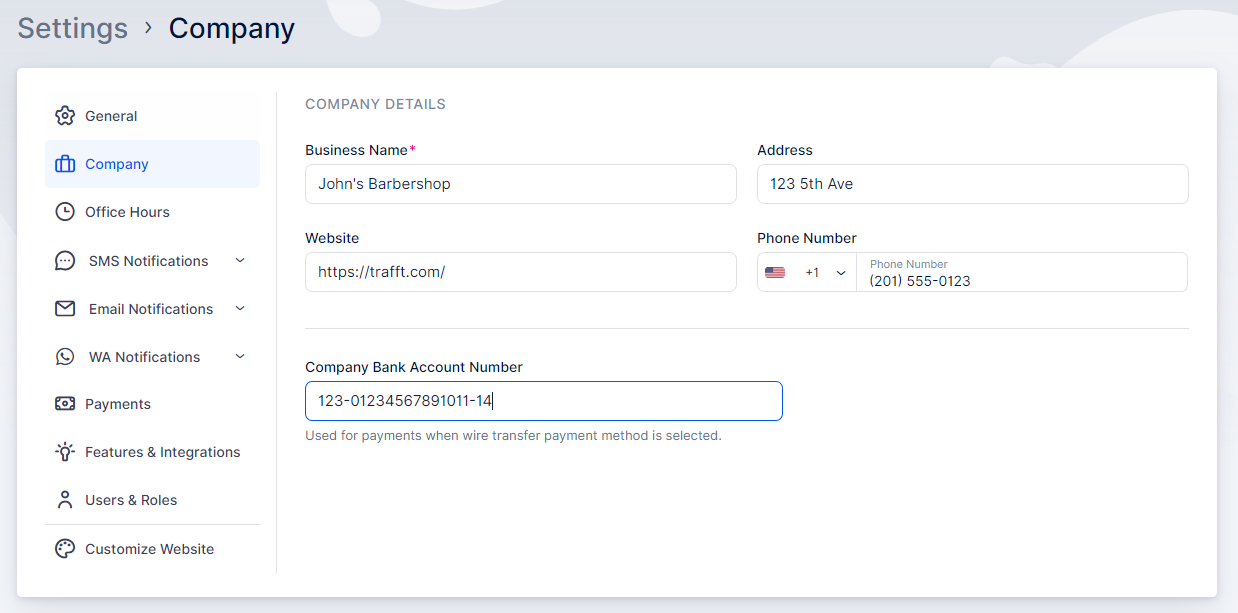 Have more questions?
If you face an issue, and cannot find an answer in the documentation, feel free to submit a support ticket!