Pricing Photography Prints: The Guide You Absolutely Need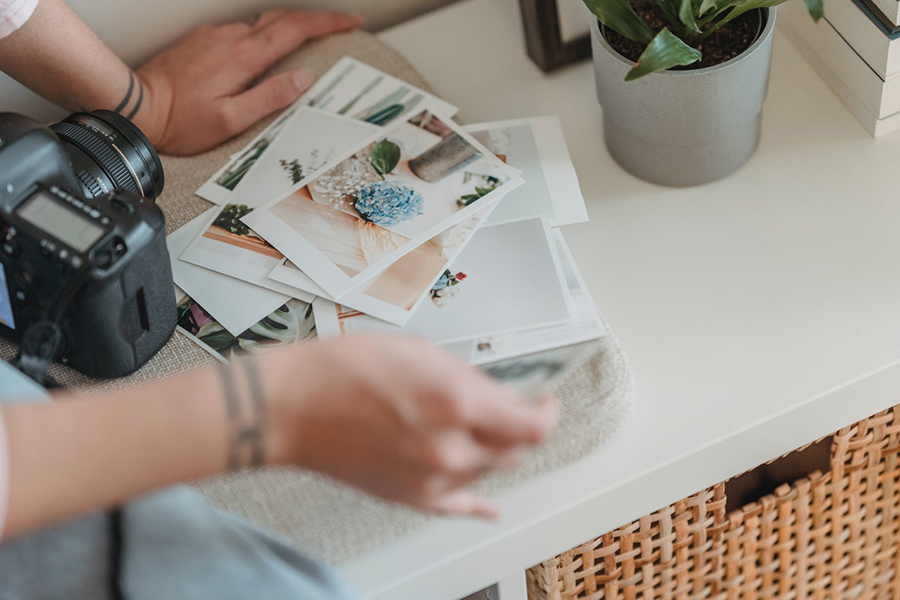 Pricing photography prints is a challenge for many professional photographers. Yet learning how to do so is an important part of building a successful photography business.
If photography prints are priced too high, one could lose business. If priced too low, clients may view the business as a cheap (low quality) option.
This will cause a loss of clients that are willing to pay for quality photos and may put you out of business. Is there a profitable pricing structure for photography services and physical products?
This article is a guide to pricing photography prints; be sure to read it to the end.
How To Price Your Photography Works
Never set photography prices based on how you feel or what you think you should be charging. Photographers that set arbitrary prices, fail to establish a measurable, repeatable pricing structure.
Such inconsistent pricing, without logic or reason, leads to the failure of photography businesses.
Photography prices should be profitable, realistic, and appropriate. They should cover:
Production costs
Shipping charges
Overheads
Living Expenses
A cost minus pricing business model is a great way to determine how to price photography prints for a profit.
Cost refers to the COGS (cost of goods sold). These are the direct business expenses associated with creating and delivering products.
This includes the lab fee to develop each photo or the cost of photo paper. It also involves anything else that it takes to finish and deliver the product to the client.
Here are 5 main factors that have a bearing on determining the pricing model:
What is the quality of your finished works and services?
What is the perceived value of your photography business and works to the industry?
What is your level of confidence as a photographer?
What is the competition charging and what can the market bear?
What does it cost to produce photography prints?
The first three factors are intangible and subjective.
The quality of your work may be the best and you may be confident. But as mentioned above, one should not price based on intangible perceptions.
How can one accurately price photography prints for a profit? Start by using these questions to understand the CODB (cost of doing business).
What is my desired income goal for this year after expenses?
What are my monthly personal expenses?
What are my total yearly business expenses?
What is the total cost for my yearly life, health, and auto insurance policies?
What percentage of my income should go to retirement?
How much will I set aside to cover marketing?
What is the projected minimum number of days I may work next year?
Costs To Factor Into the Business Model
Photographers should consider all costs associated with producing a final product.
Cost-of-Goods refers to the direct expenses involved in the production process. This usually includes labor and materials.
The Cost Of Raw Materials
Never pay material costs out of one's own pocket. Factor in hard costs for what the client wants, such as:
Prints
Photobooks
Packaging
Storage
Shipping/ delivery
Some clients may prefer digital over physical prints. However, this does not mean that there won't be billable items.
For these clients, the expenses should factor in the cost for digital space, such as:
Hard drives
Cloud storage
Digital files
Client gallery hosting
When pricing photography prints, check how much it will cost to print each photo. This includes more than calculating how many times one presses the 'print' button.
If working with a processing lab or agency, ask for a full image printing price structure. It should include costs for:
Labour
Data transfer
Paper quality variance
Print quality options
Handling fees
Material Costs Vs Pricing Photography Prints
The cost of raw materials impacts how you price your products. The more you pay for production materials the more you will need to charge to recover the costs.
Keep in mind that some materials carry more value, even if they aren't the best for photography prints. One such material is metal.
Printing on metal is a novelty that people see as more valuable. This enables a photographer to charge more for this service.
For example, a photographer can sell a 20×30 metal print for three times the amount of a luster paper print of the same image.
Framing is another service that increases the cost of photography prints. When it comes to fine art, check the value of using domestic and international couriers.
Reducing Material Costs
Reduce material costs and business overheads, where possible, to increase the profit margin. Buying in bulk helps with this, but do ensure the materials are necessary.
The last thing a photographer wants is a stack of materials without clients to use them on.
If using one retailer for all the supplies, offer to partner with them. Ask for discounts in exchange for using and promoting their products exclusively.
Labour Costs
Don't allow love for your work as a photographer to devalue the labor costs. Enjoying the work doesn't mean that it isn't work.
A photographer should calculate the time it takes to deliver the product. This time should be reflected in the total cost.
For each phase of production, calculate the hours realistically. Charge for the time and effort put into the photography products, such as:
Pre-production work
Pre-production includes the time spent traveling and meeting with the client. Also the time it takes to set up the equipment for the shoot. 
The photoshoot
Don't charge for breaks taken for personal reasons. But, do bill for all the time it took for everyone to get into place at the photoshoot (not per click).
Once you're at work, you're at work and should be paid accordingly.
Post-production work
This includes uploading photos and any editing or retouching after the shoot.
Overheads
Overhead costs are a constant money stealer for professional photographers. In the photography industry, the tools one uses affects the speed and quality of the work.
So, when getting started, a photographer will need to pay for reliable equipment. Some expenses can't be cut out of the business model.
These overhead costs include money for:
Post-production equipment
Maintaining software
Lighting
Backdrops
Buying cameras and lenses
Marketing
Photography business cards
Digital ads
The wear and tear of equipment that needs replacing
Here are some optional expenses to keep in mind. These include:
Accounting services
Photographer insurance to cover damage to equipment or business liability
Overhead costs do contribute to the continuity of the business. But, photographers should ensure that they work these costs into their pricing model. 
Other Factors Photographers Must Consider When Pricing Prints
Investments In Your Education
How much time, effort, and money have you spent on sharpening your photography skills? One should charge for the expenses incurred obtaining this education.
Investments In Photography Gear
Most photographers spend a lot of money on their photography gear. As time goes by, it will be necessary to replace old or damaged cameras, lenses, and other gear.
This accumulated cost must be worked into a photographer's selling prices.
Market Value
Having the time and skill to create an image that few people can create is valuable. The value of your images is also evident when companies request the image copyright.
Never price your photos as a low-cost option. The price should reflect the value of your time, expertise, and experience. 
What's The Price For An 8×10 Print?
Total all the projected expenses. Then subtract this figure from the desired income to arrive at the projected profit.
This will help you know how to price photography prints and gigs.
PPA's Benchmark states that hard costs (COGS) must be less than 25% of the overall income. So, to become a full-time photographer you need to charge four to five times the COGS.
For example, if it costs $13 to produce an 8×10 print, it's possible to sell prints like this for $52 each. When it comes to wedding, family, and portrait photography, clients tend to prefer 8×10 prints.
Always multiply the COGS by at least four to determine a profitable 8×10 print price.
When it comes to selling prints, like art, size matters. If the goal is to sell prints larger than 8×10, be sure to set a higher price.
The larger a piece of art is, the more a photographer can charge. So, to sell a print for $500 or more it needs to be a big print.
It's surprising how much people are willing to pay for larger photos. 
Specific Pricing Considerations For Different Types Of Photographers
Pricing For Commercial Photographers
When it comes to selling prints for commercial photography, costs are unique to each client. So, a commercial photographer cannot apply a basic creative fee to all clients.
Commercial photography pricing is based on specific production costs and reasonable profit margins.
Photography Pricing For Events
Event photography is a fun career choice. But a photographer needs to focus on more than the experience.
They must set prices at a per-hour rate and include a fee to cover:
Lighting equipment
Expertise
Backup equipment, etc.
Outline the above factors to the event organizers. This will help them determine how much they are willing to pay for your services.
Portrait Photography Pricing
Accurate pricing is crucial to winning clients while selling prints for a profit. Be sure to factor in all expenses and variables, such as installation costs. 
The time spent setting up is billable. Portrait photographers lose money when they fail to charge for this time.
A common practice for portrait photographers is to offer industry-specific deals, such as:
Family
Corporate
School packages
Graduation Photography Pricing
The price for graduation photos is set according to what the package includes. Graduation packages usually include the following items:
A graduation gown
A cap
A tassel
Online proofs
Digital images
The price consists of the profit margin and fees for the equipment used in production.
Pricing Wedding Photography
A wedding photographer must consider various factors that influence the final price. These include:
Their experience and level of expertise
The total guest count for the wedding
The date (is it wedding season)
The location of the wedding
These are a few elements that influence a professional wedding photographer's prices. Wedding photographers who build a brand around their work can charge higher fees.
So, clients must be clear on their needs and desired photography style before searching for a wedding photographer. 
Don't Forget Market Research
Before setting a final price for photo prints, make sure to do some market research. Check out the prices of at least six photographers operating in the area.
Analyze their skill levels and differences in terms of price and what they offer. Based on how your work compares, you could charge less, more, or match their prices.
But remember not to set prices only based on what you're feeling. Print prices should be relevant and applicable to the local market.
For example, your print prices may not be the same as an established photographer from Southern California. That photographer may charge $165 per 8×10 print.
Make sure to price your work realistically to prevent being pushed out of the local market.
The Purpose Of Market Research
This doesn't mean that there's an obligation to price match the competition. The purpose of market research is to provide an insight into current trends in the local market.
The competition's pricing structure may prove to be ideal. But, you may come up with a better way and disrupt the marketplace.
Value Your Work And Be Realistic
At this stage, a photographer should know the average photoshoot prices in the area. However, they may determine that their talent has more value than the average price reflects.
If so, take the opportunity to adjust the photoshoot price list. It should reflect the value of your talent, experience, and charisma.
Do keep in mind, though, that a pricing chart must be realistic and relevant to the locale.
So set prices that reflect the business model and how many photographers operate in the area.
Ending thoughts on this guide to pricing photography prints
Full-time photographers don't work a traditional 40 hour week. These professionals must charge for their on and off-camera time and expenses.
Photography equipment is expensive. Lighting, cameras, lenses, software, and support equipment require regular upgrades.
Photographers are professionals that invest in marketing their portfolios to reach new customers.
It may not be possible to charge thousands of dollars for your prints. But, with each photo sold, try to recover some of the costs.
So when pricing photography prints, think about all the elements mentioned in this article.
Get more bookings with the right tool for the job
Staying organized has never been easier.
You can now manage your business and grow your brand with a single, powerful software that keeps all of your appointments in line, your clients organized and your business booming.
Trafft is the best service scheduling software for business owners who need to streamline their booking experience both for their staff and their clients.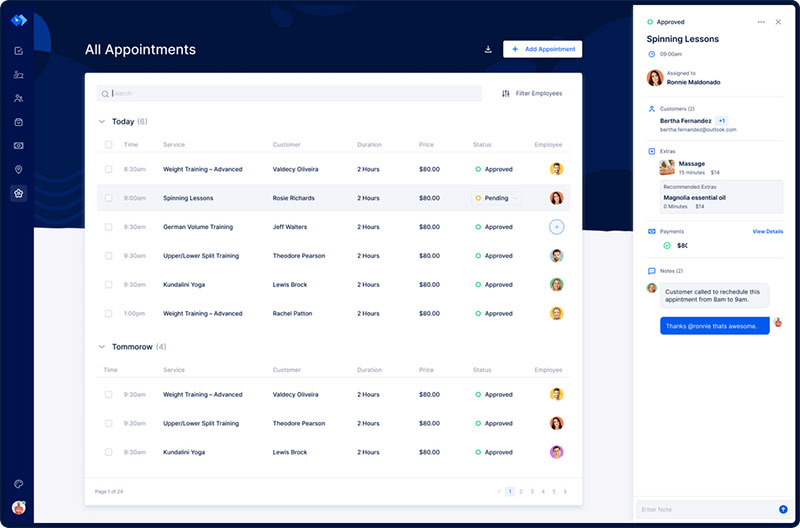 Trafft handles everything for you, even sending automated email or SMS reminders to your clients. No-shows? Not anymore!
The Trafft booking software adapts to different industries for a blissful online booking experience and employee management.
Want to know more? Check out Trafft's awesome features to see what you are missing.
If you enjoyed reading this article on pricing photography prints, you should also read this one about how to get your photography noticed.
We also wrote articles about similar subjects like how to become a licensed photographer, real estate photography contracts, how to get more clients in a salon, salon dimensions, salon insurance, salon lighting ideas, spa quotes, how much salon owners make, and creating a photography mood board.