Employee Management
Keep your team and business
organized
Set up your employees schedules and working hours, adjust pricing for every employee, add days off and special days, and manage everything related to employees in a single dashboard.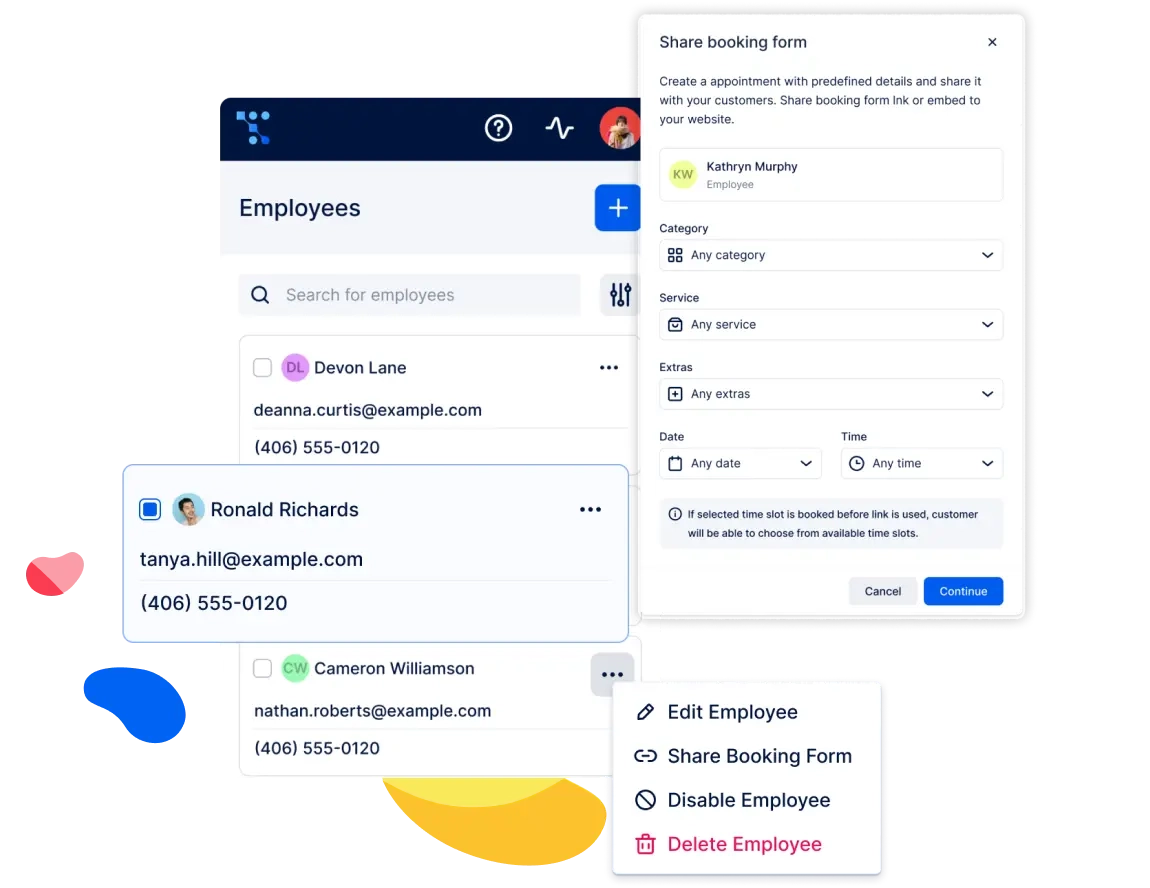 Organize your team and business with one tool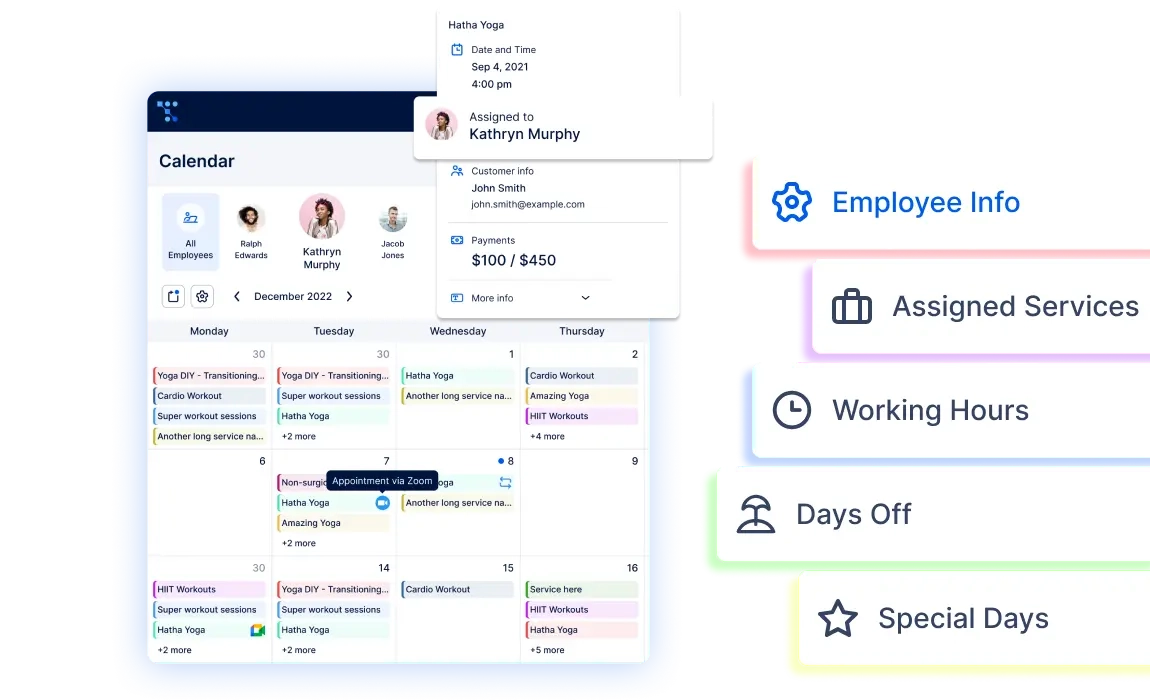 Have a clear overview of your team's schedules
Bring all your employees' schedules in one calendar, and keep track of the bookings with a single look. Trafft dashboard allows you to set up your employees' schedules and working hours, assign them services and locations, adjust prices per employee and service, add days off or special days, and manage everything related to employees from one tool.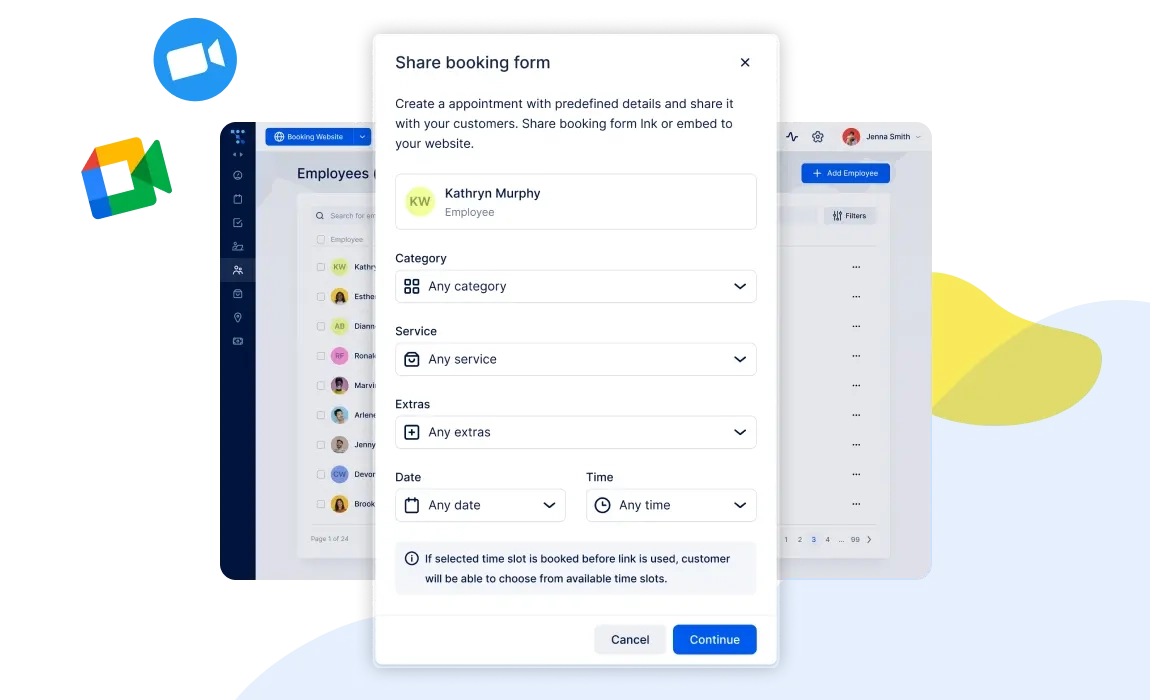 Sync your team's calendars with Trafft and avoid double bookings
Make sure your employees keep track of their appointments effortlessly. They can connect their Google or Outlook calendars with Trafft and prevent any double bookings or missed appointments. Also, if they provide online services, they can connect their Zoom or Google Meet accounts with Trafft.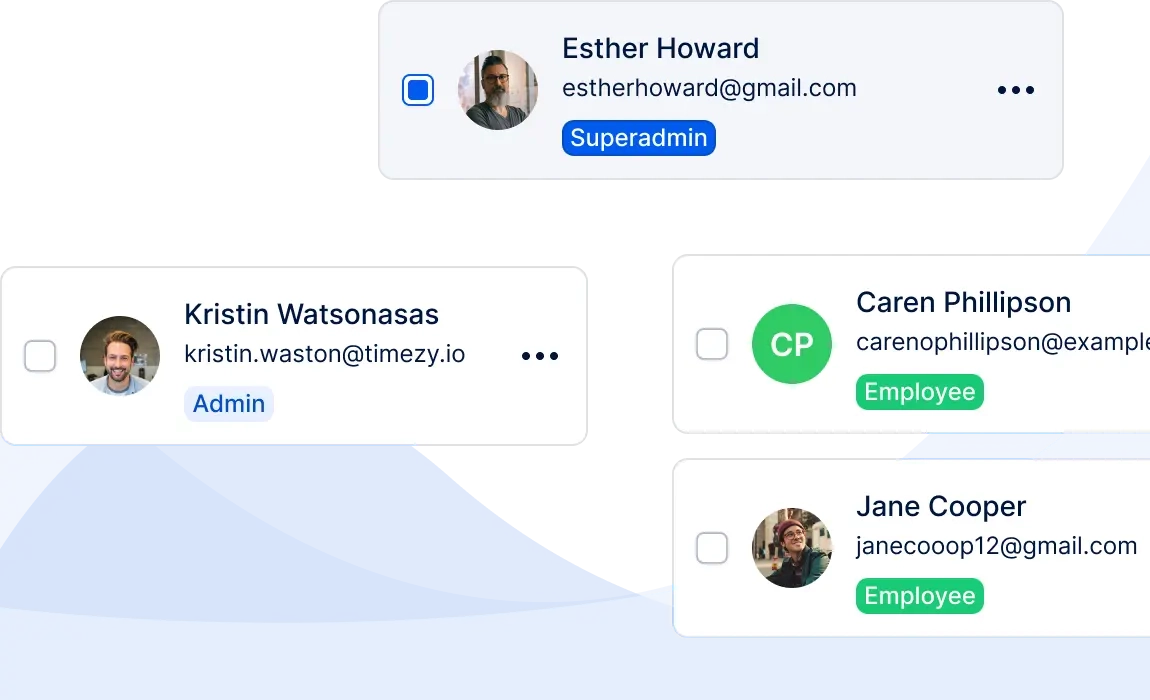 Let your team self-manage their appointments
Assign different roles and permissions to your employees and configure everything you want them to manage and see. Choose from predefined roles like admin, employee, and super admin, or create custom roles with specific permissions. This ensures that each employee can independently manage and handle tasks such as booking, canceling, or rescheduling appointments according to their assigned permissions.
See what our customers have to say
Organize your team for
success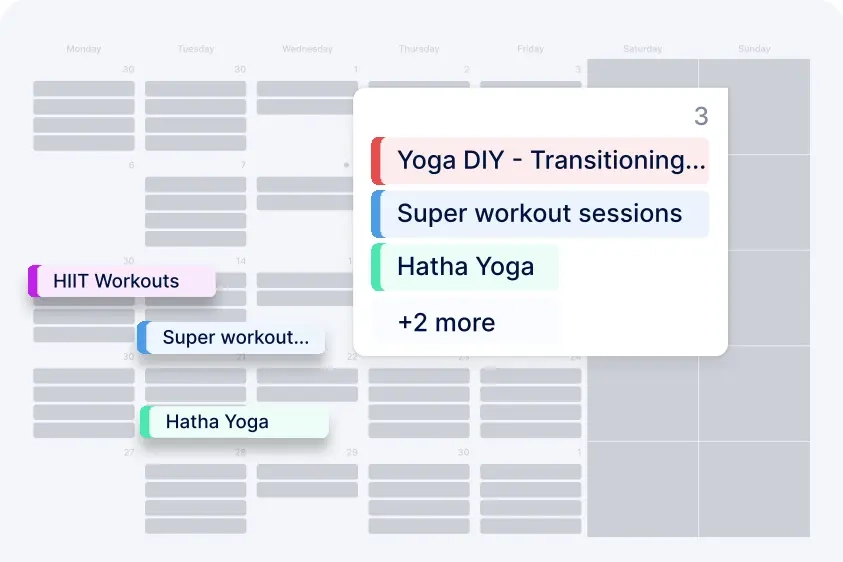 Admin's Page and Calendar view
Admin's Page and Calendar view
Admin's page can be used by account owners and each employee, depending on the role settings. In addition, Admin can view all bookings with breakdowns by employees in the overview calendar.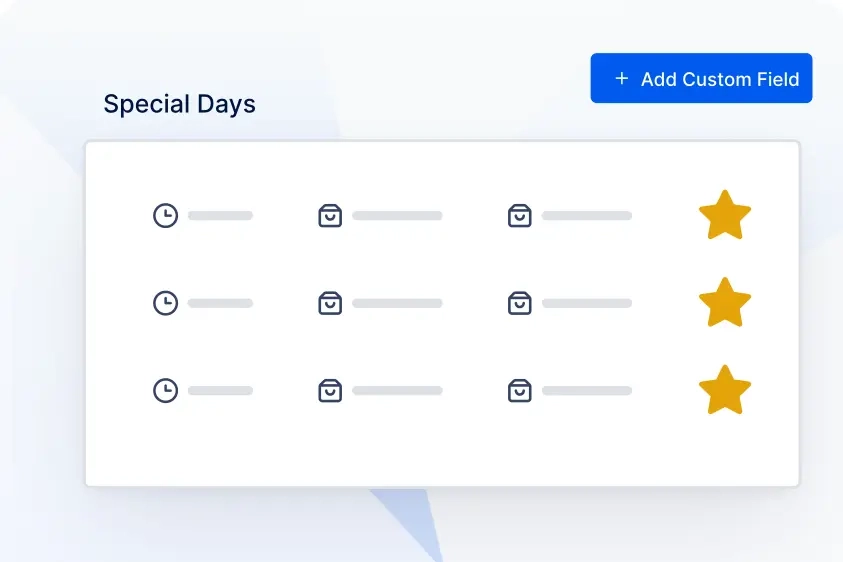 Special Days for Employees
Special Days for Employees
The special days feature allows you to set customized working schedules for specific employees on one or more days. This overrides the employees' general working schedules, ensuring flexibility when needed.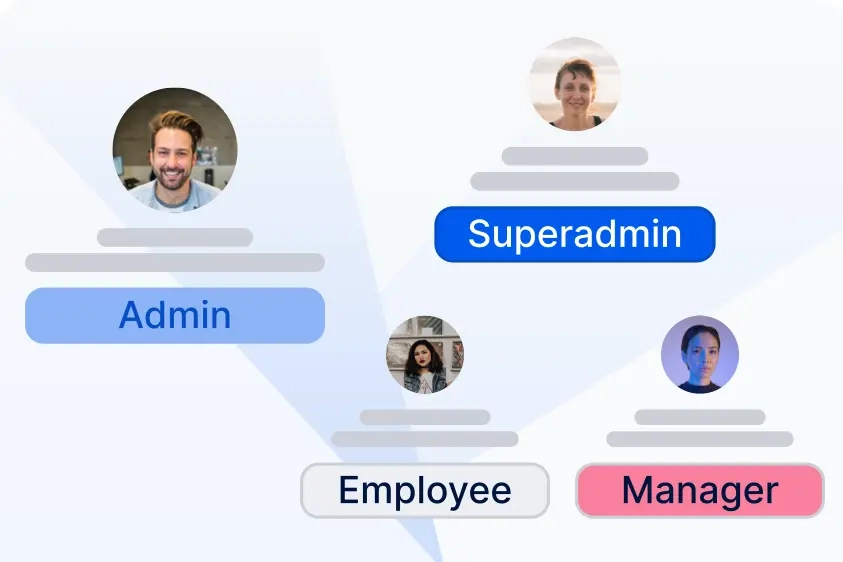 Custom Roles
Manage and create different roles for your employees. For example, limit the permissions and pages your users can access and create different levels of authority and management within your team.

Google Calendar and Google Meet
Google Calendar and Google Meet
Sync your and your employees' personal and professional events by connecting Google calendars. Enable Google Meet if you want to automatically add meeting links to Google Events.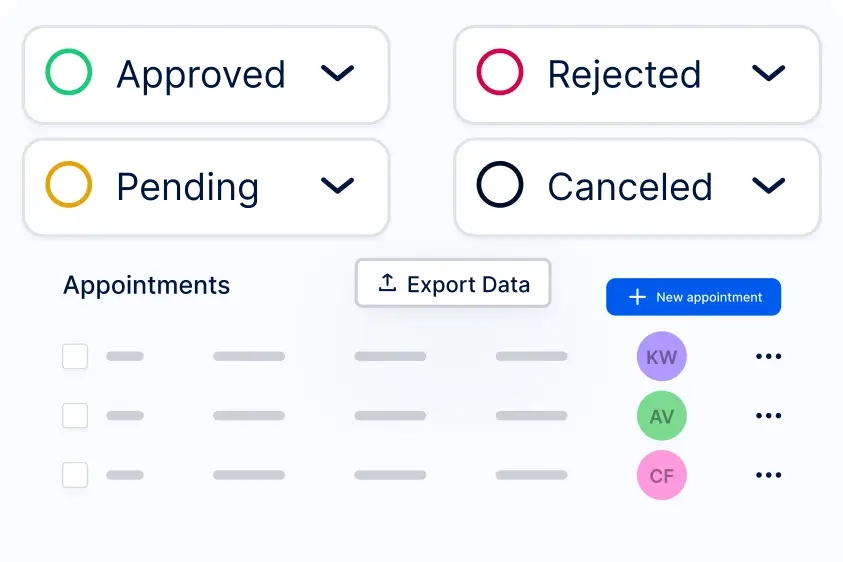 Managing Appointments
From the admin page, you can easily create, browse, and edit appointments, as well as change their statuses. Exporting data of your appointments or customers is also a simple process.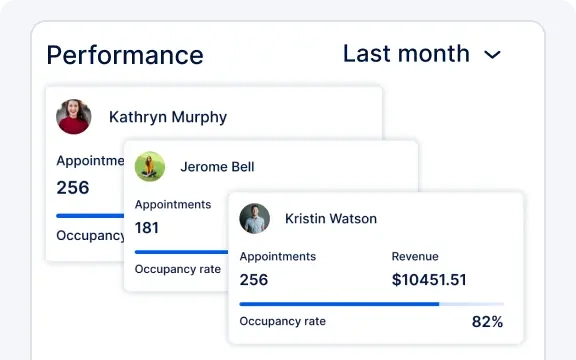 Employee Stats
The performance section shows the top three employees with the highest or lowest occupancy rate, depending on how you choose to sort the section, either by the most occupied or by the least occupied.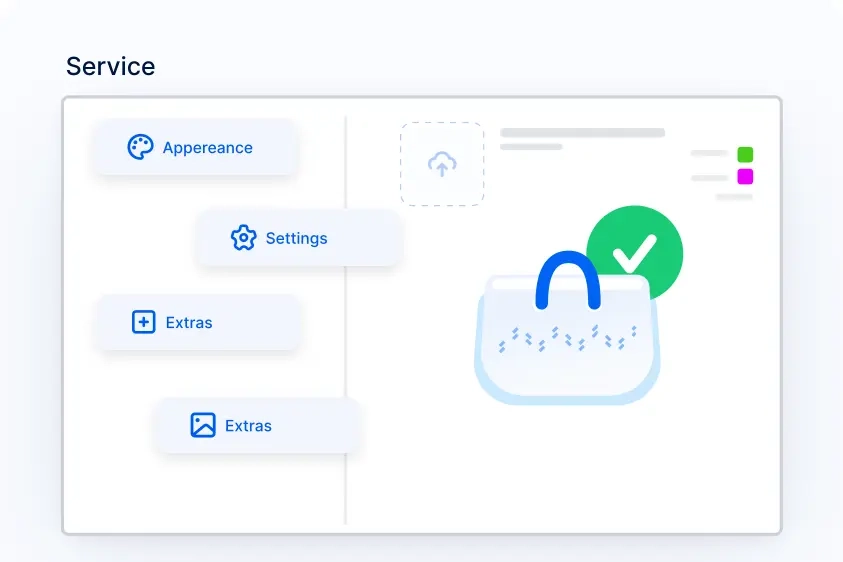 Multiple Services
Managing multiple services and service categories is effortless with Trafft. You have the flexibility to edit the appearance, locations, duration, price, taxes, and even create hidden (private) services for specific needs.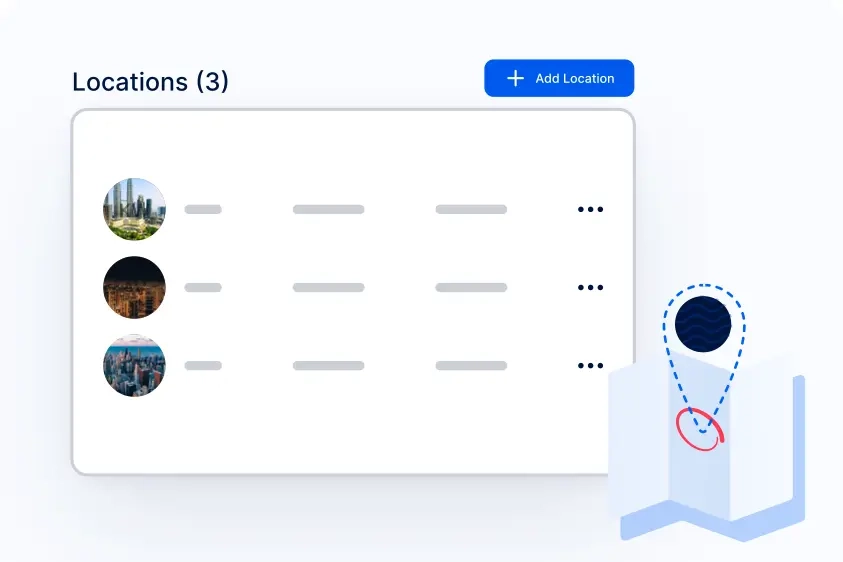 Multiple Locations
With Trafft, managing businesses across multiple locations, even in different cities or time zones, is a breeze. You can efficiently handle all locations within a single tool, while employees have the flexibility to work in various places.