Smart Calendar and Scheduling
Have a
Complete Control

Over Your Bookings

Trafft's smart calendar and scheduling make it easy to keep everything in line. Just set up your schedule and availability and keep the bookings coming.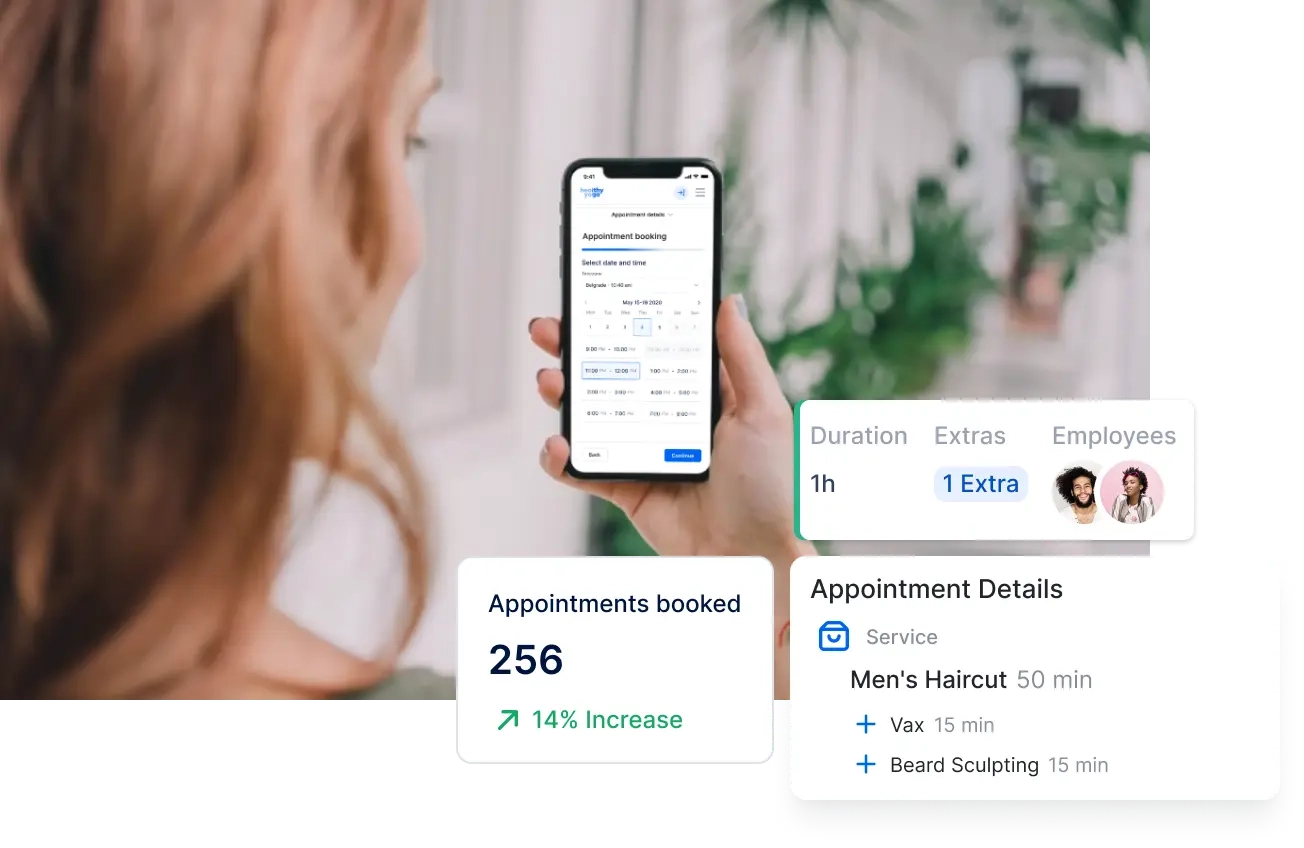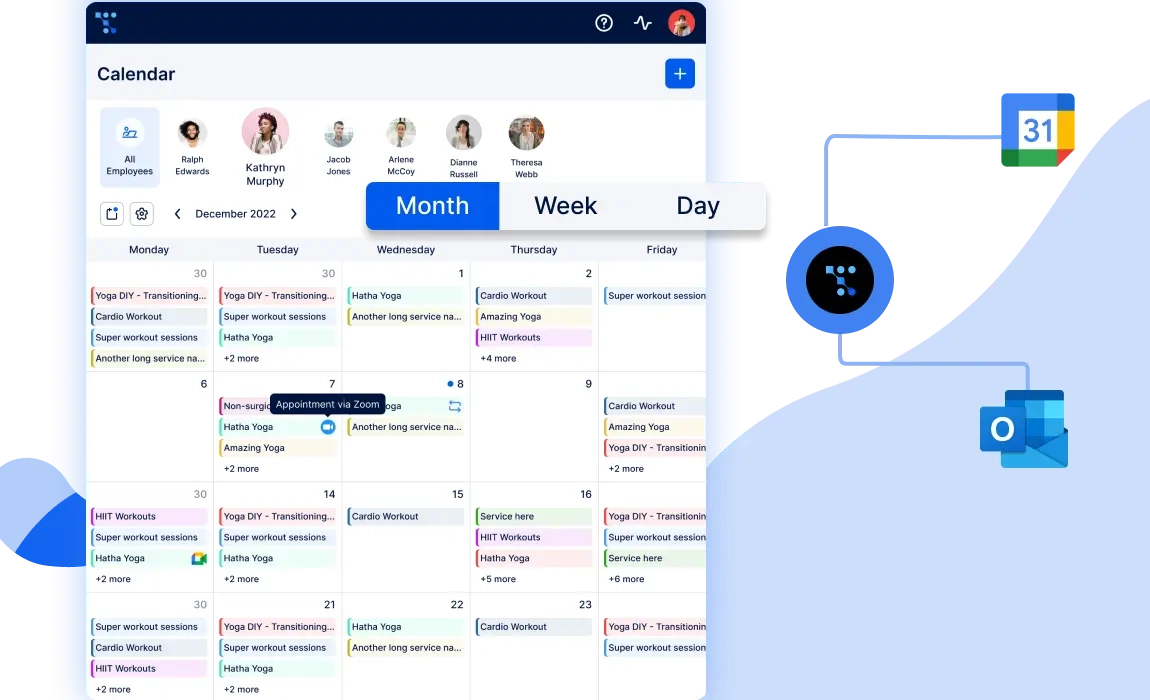 Scheduling Made Easy With Trafft Calendar
Add your services, available time slots, set up your and your team's schedules and working hours, and have a clear daily, weekly, or monthly overview of all appointments in one calendar. Connect your Google or Outlook Calendar with Trafft, and all your appointments from Trafft will be seen in your personal calendar, and the booked time slots in your personal calendar can be automatically marked as unavailable time slots in Trafft calendar. To avoid any last-minute bookings and cancellations, you can set a minimum time required before booking, canceling or rescheduling appointments.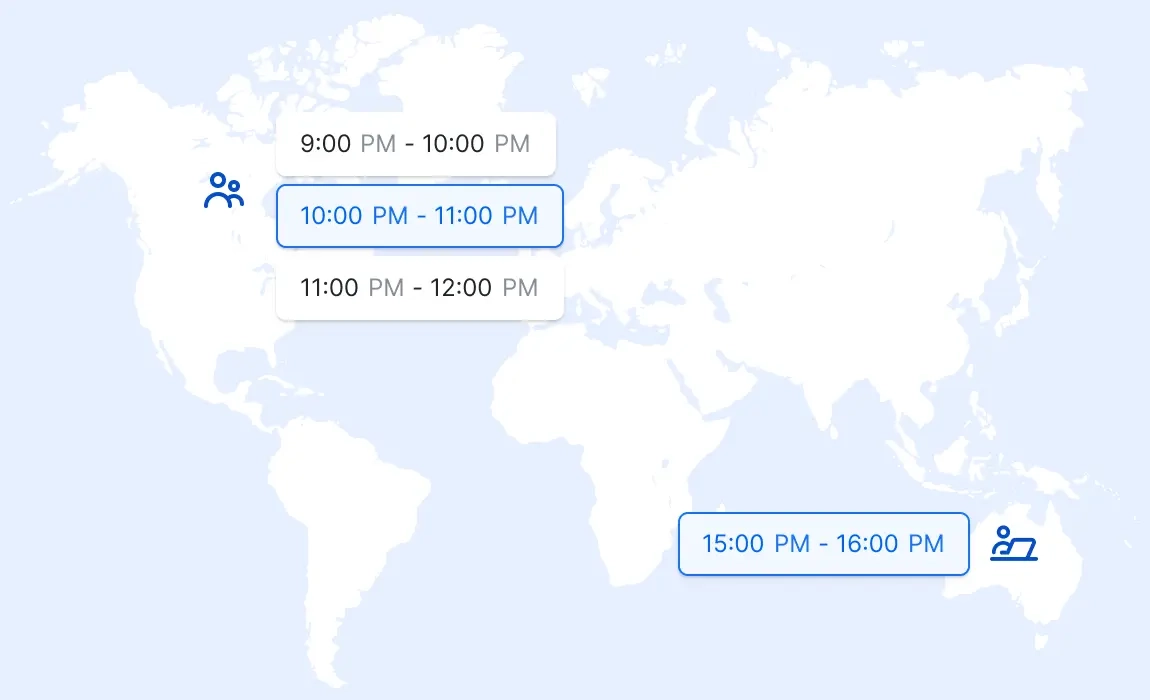 Schedule Meetings in Multiple Time Zones
If you work with clients from different parts of the world, you don't have to ever again check their time zone. With Trafft, you can set your time zone, and when your clients are booking, the available times will be automatically shown in their own time zone. This helps avoid confusion during the scheduling process and prevents any misunderstandings or missed appointments. Trafft also makes it easy for you to hold online meetings with your international clients with its Zoom and Google Meet integrations. Just send a Zoom or Google Meet link to your clients, and you are ready to start a meeting.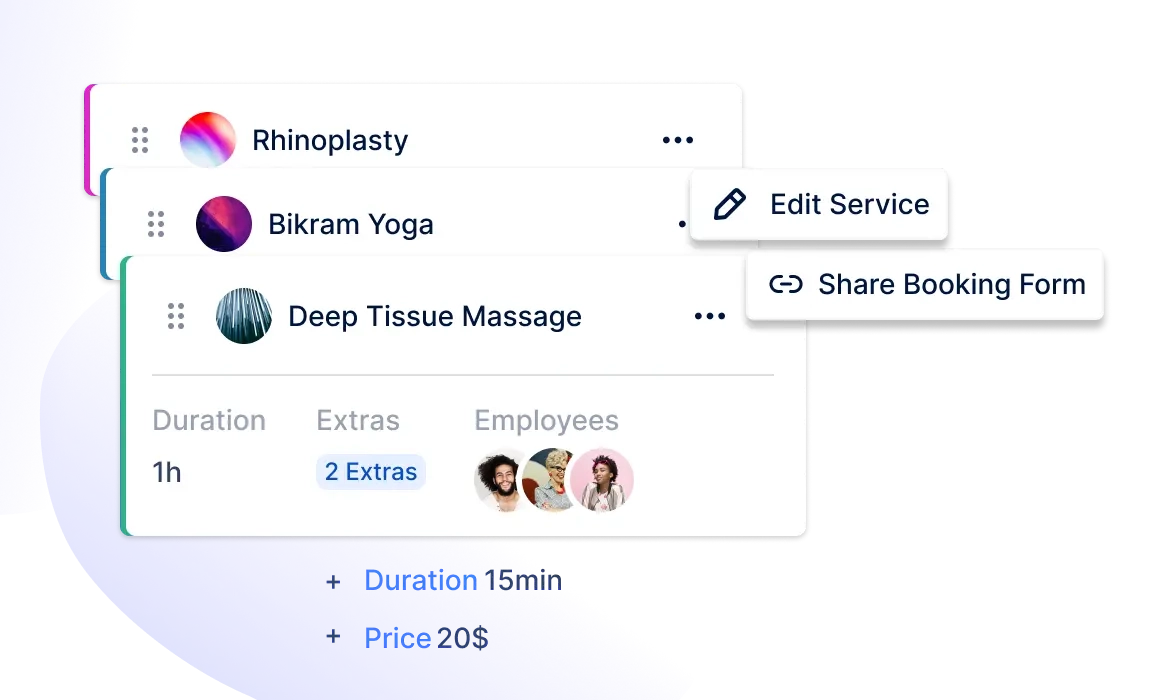 Upsell Your Services and Gain More Profit
If you want to offer your clients additional services along the one they are booking, or to add extra durations or items that can be combined with a service, you can do that easily with Trafft. Set up the extra service and item name, price, duration and quantity and this will be seen by your clients when they book an appointment with you. In this way, you can make sure your customers have everything they need for a full, well-rounded experience.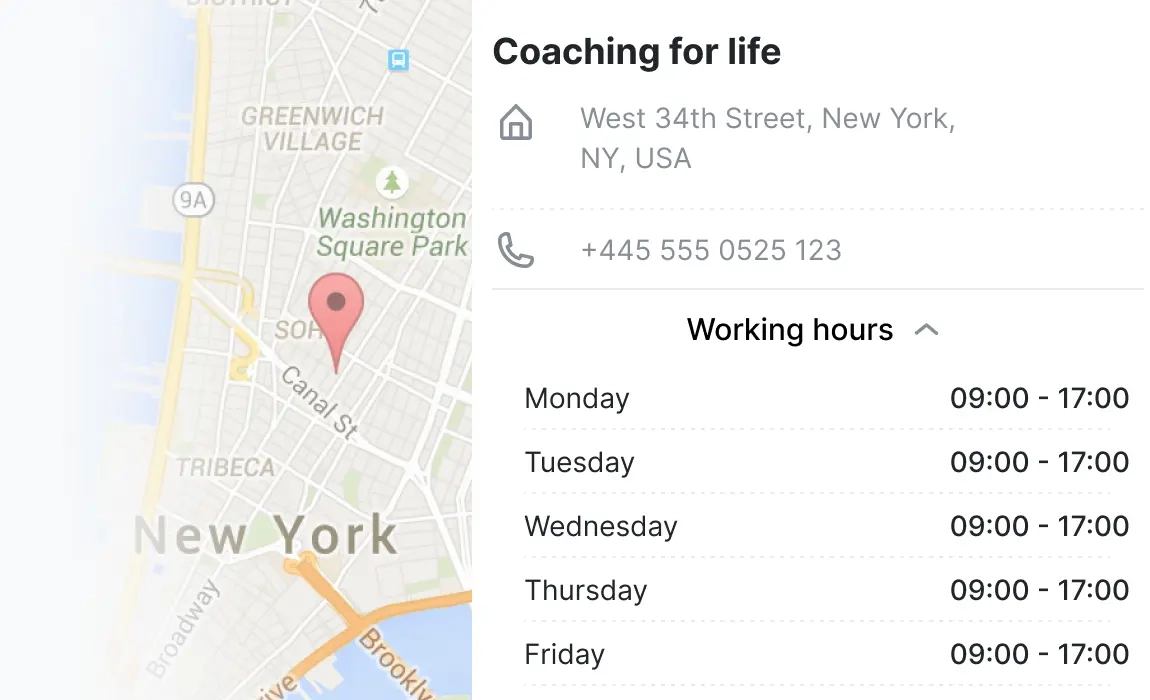 Manage All Your Business Locations in a Single Calendar
If you run your business in multiple locations, you don't need to have many different tools to manage schedules and appointments in each one. With Trafft, you can add all your business locations, set up custom schedules at each location, and manage bookings for every location from a single dashboard. Also, Trafft's days off and special days features allow you to easily make all the necessary changes in your and your teams' schedules and available hours. If you or your employees need a day off, or you won't be available for one part of a day, you can set everything through Trafft, and those hours won't be available for booking.
See what our customers have to say
Take the Business Organization to
the Next Level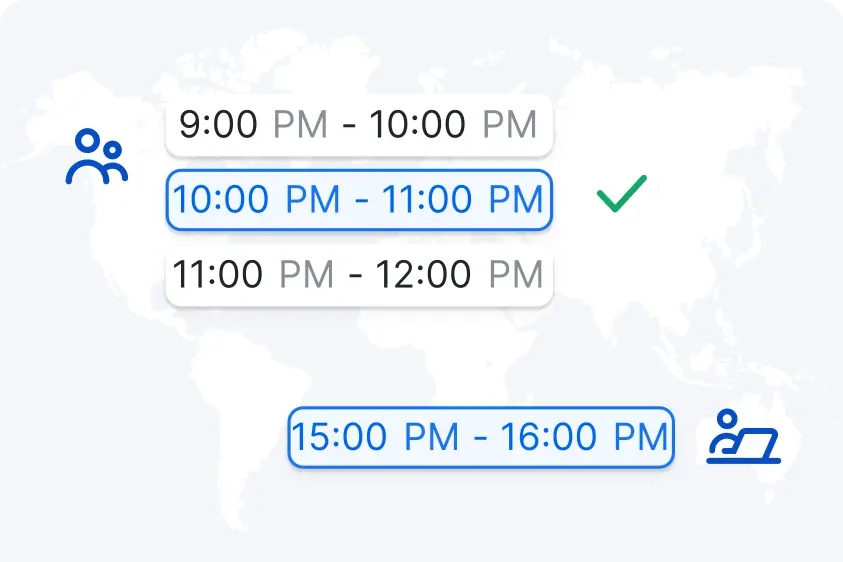 Auto-Detect Time Zones
Trafft will automatically detect the time zone from your customer's computer and show slots in their time zone, while you will be able to see the slots in your time zone.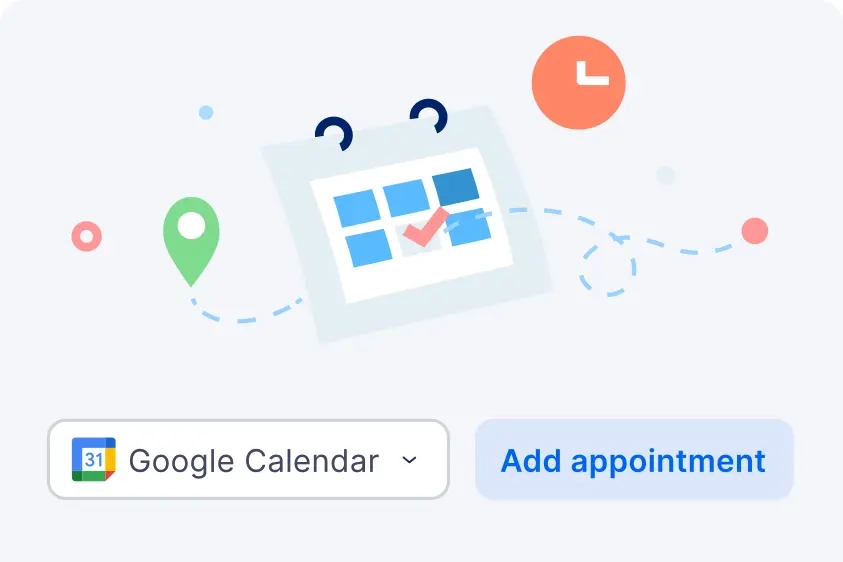 Add Appointment to Calendar for Customers
Add Appointment to Calendar for Customers
Customers can easily add the appointment details to their calendars by clicking on the 'add to calendar' button after scheduling the appointment. The appointment will be automatically added to Google, Outlook or iCal calendar.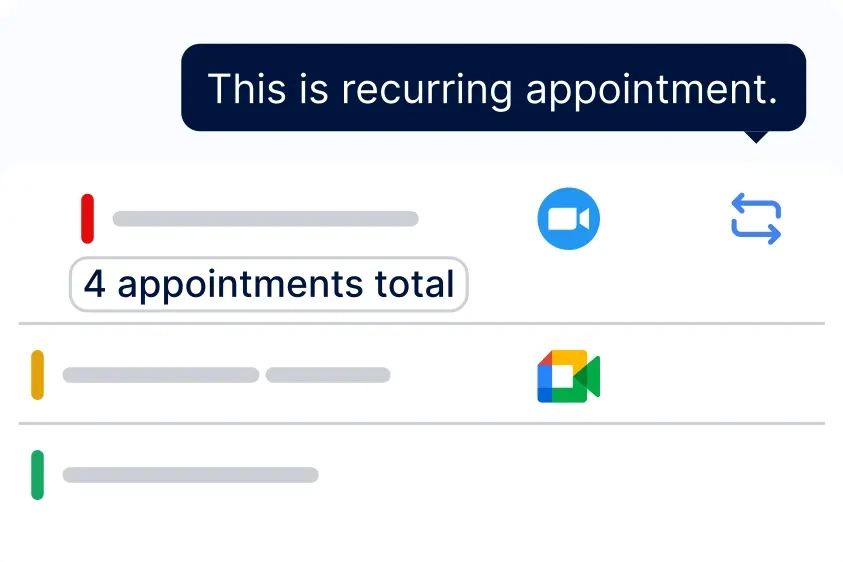 Recurring Appointments
Recurring Appointments allow your customers to book an appointment that repeats by choosing the date and the time for the first appointment and then selecting the type of the recurrence and number of repeats in the single booking process.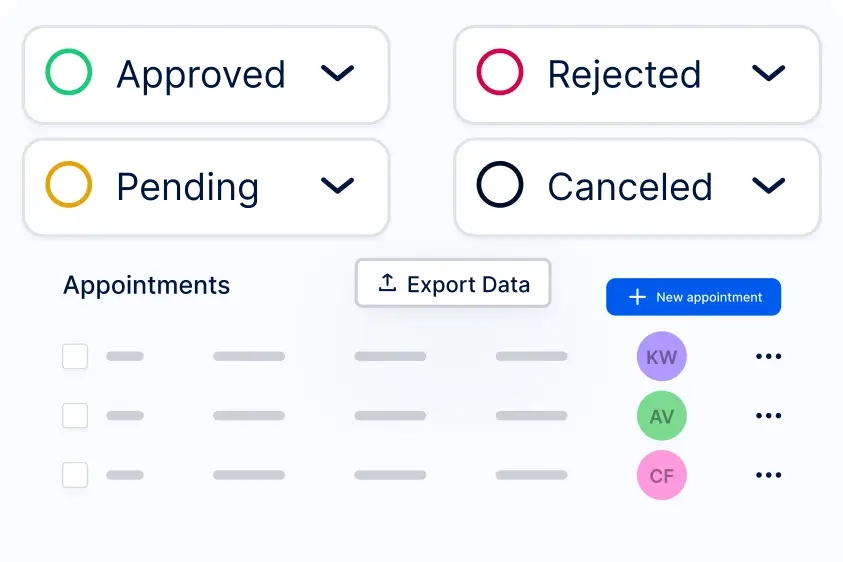 Managing Appointments
Create, browse, edit appointments, and change the statuses of the appointments from the admin page. You can also easily export data of your appointments or customers.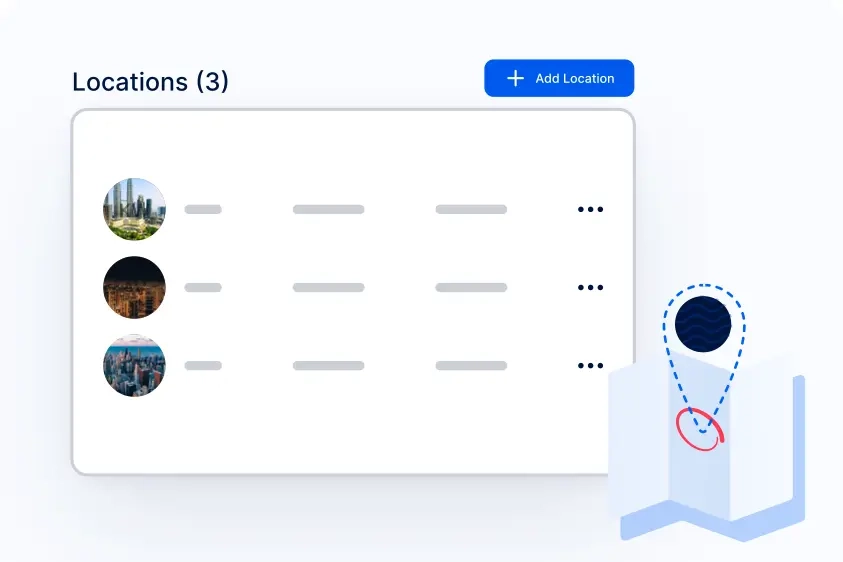 Multiple Locations
If your business runs across multiple locations, even in different cities or time zones - manage all of these in one tool. Additionally, employees can work in various places.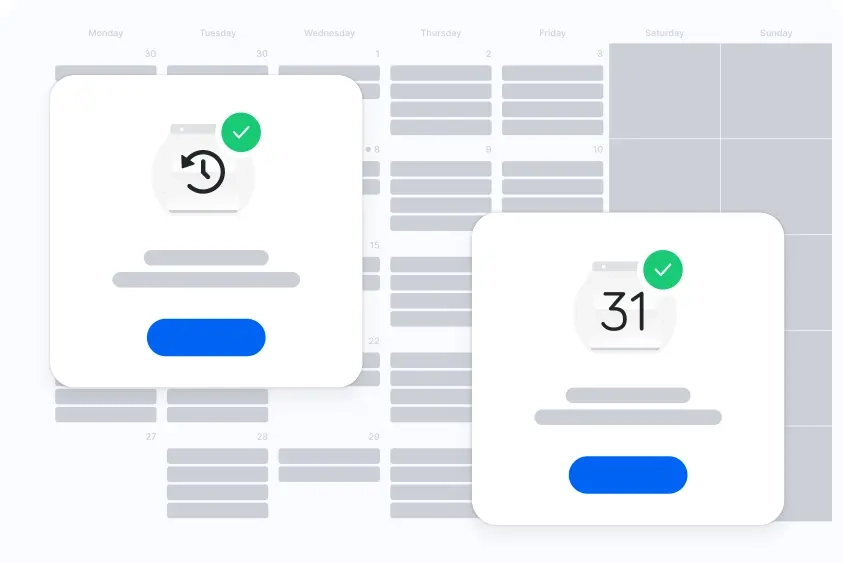 Rescheduling and Canceling
Rescheduling and Canceling
Inside the customer profiles, as well as in the email notifications, customers can cancel or reschedule their appointments in a few clicks - which results in decrease in no-shows.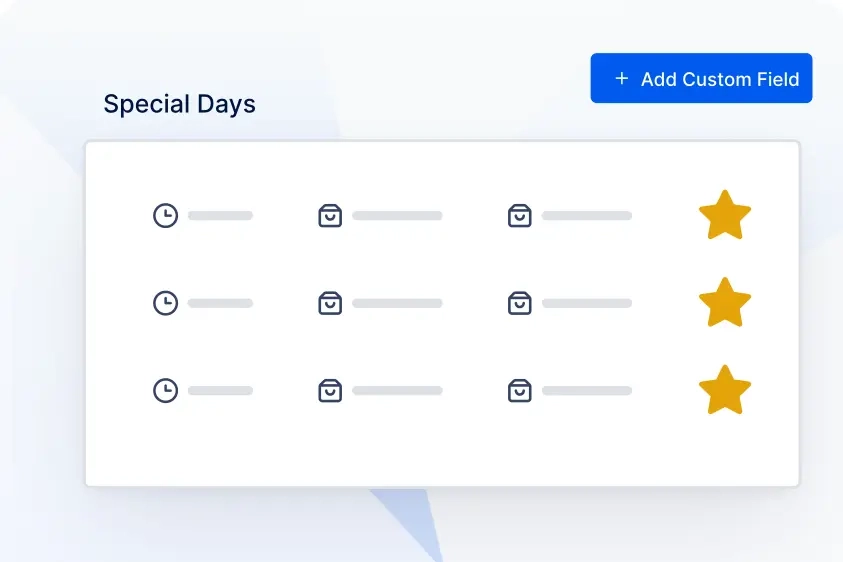 Special Days
'The Special Days feature lets you set different employees' working schedules (working hours and services) than usual for one or multiple days. It will override the employee's general working schedule for those day(s).'
Extras
If you want to up-sell and offer additional services to your clients, add Extras to the services. Extras can extend the duration or increase the price, or they can be for free without added time for it