Lead Capture
Capture leads and turn them into
loyal customers
Use Trafft's marketing tools to your advantage and make loyal customers from your potential leads.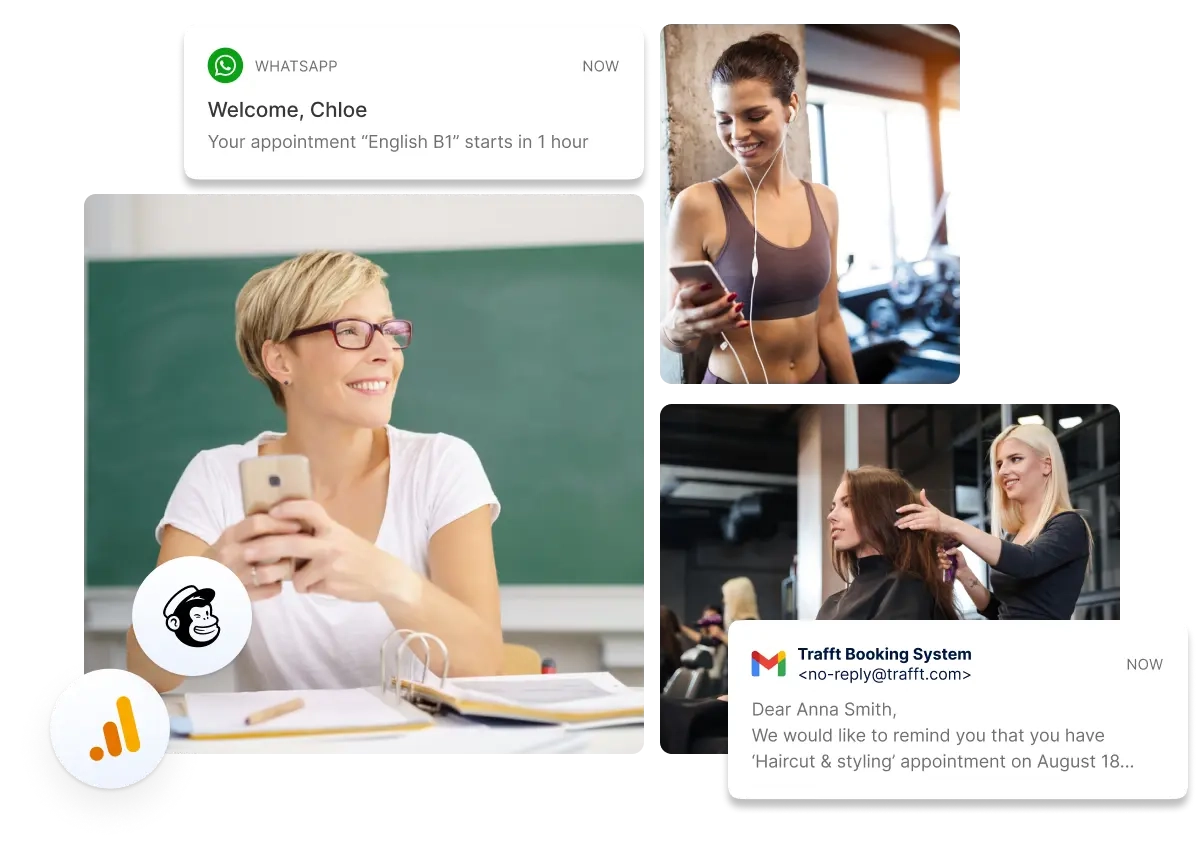 Enhance your online presence with effective marketing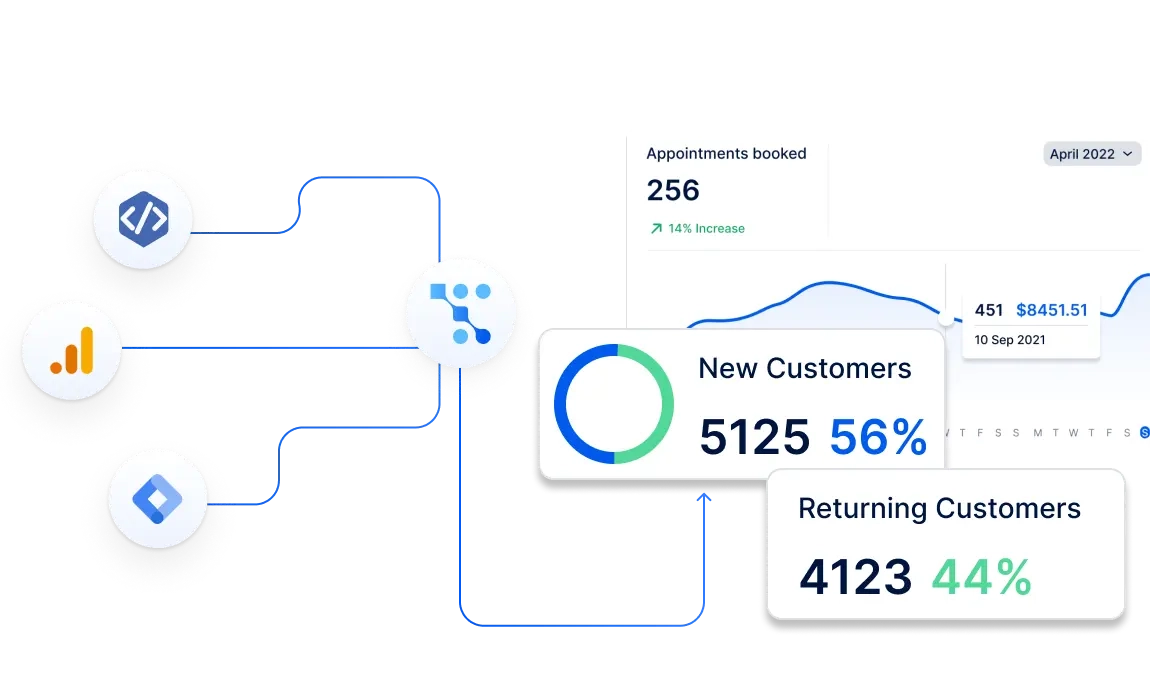 Make your sales soar
Take advantage of Trafft's marketing tools to get better insight into your target audience. Integrate Google Analytics, Google Tag Manager, and Facebook Pixel with your booking website and learn how many people landed on your website and how they behave when they land, so you can create remarketing and lookalike audience campaigns and turn your leads into paying customers.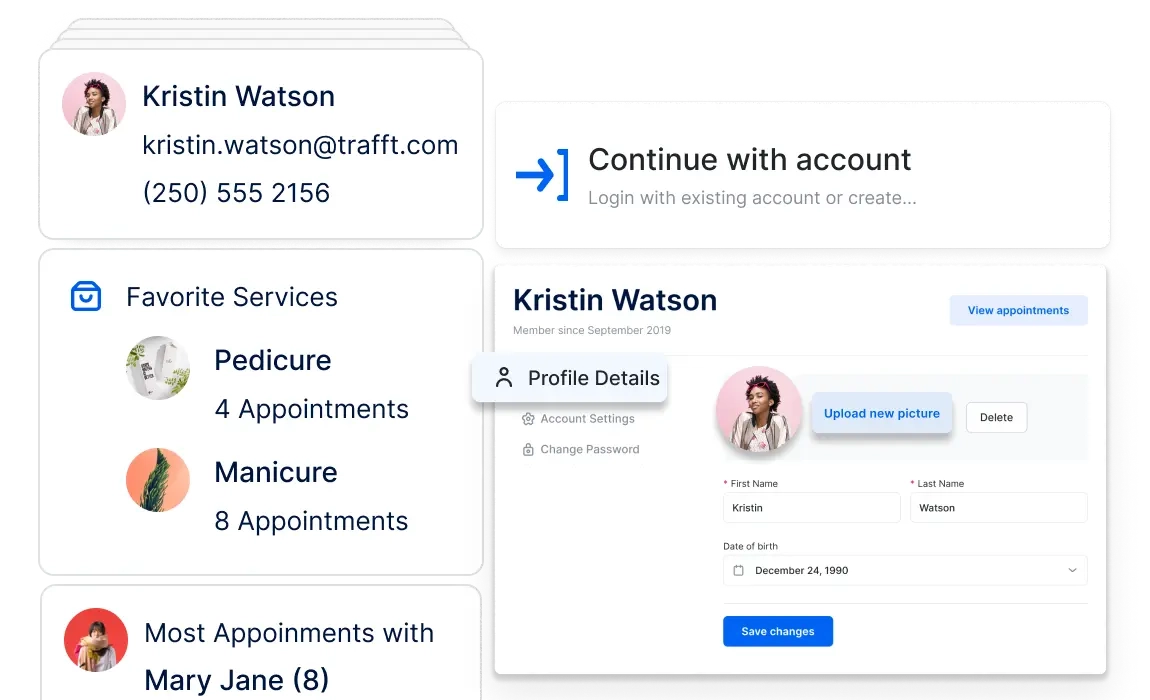 Stay in touch with your clients through email marketing
Gather contacts and create customer lists by letting your clients make profiles on your booking website and collect customer info with custom fields you can add to the booking form. Use your client database to engage and nurture contacts by sending automatic emails, newsletters, and promotions through Mailchimp and SendFox. Also, connect your favorite apps with Trafft through integration with Zapier and use their potential to promote your business.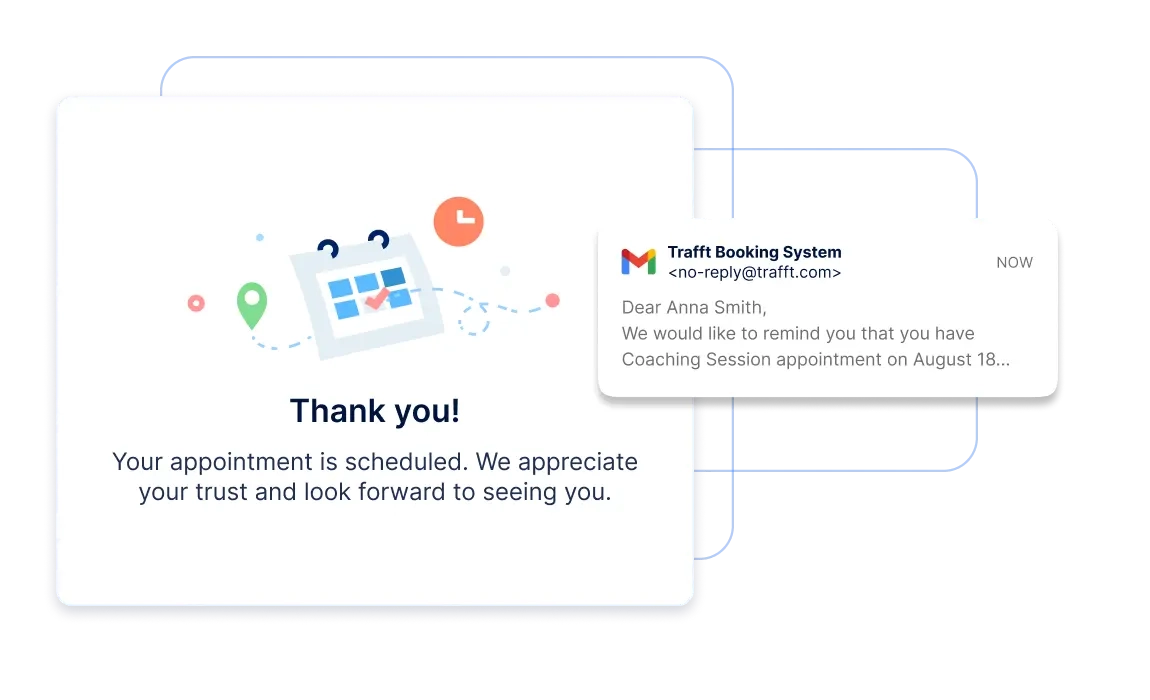 Get notified the moment a new lead comes
Whenever a new customer books an appointment with you, you will receive an instant notification, so you can take necessary action and communicate with your customers through automatic notifications. That will help you create the best customer experience and build customer relationships that will make even new customers eager to come.
See what our customers have to say
Turn your prospects into
returning customers

Google Analytics
Gain valuable insights into your visitors' behavior by adding a simple Google Analytics tracking code to your Trafft booking page.

Facebook Pixel
Enhance your advertising efforts by adding a Facebook Pixel code to your Trafft booking page. This enables you to track conversions from Facebook ads and optimize your advertising strategies based on the collected data.

Mailchimp
Streamline your lead nurturing and retention efforts by seamlessly transferring customers' data, including names and emails, from your Trafft account to MailChimp in just a few clicks.

SendFox
Expand your audience and create targeted email campaigns using SendFox. Automatically transfer customers' data from Trafft to SendFox for effective customer engagement.
Google Tag Manager
Effortlessly incorporate a Google Tag Manager tracking code into your Trafft booking page to effectively monitor and track visitors' activity.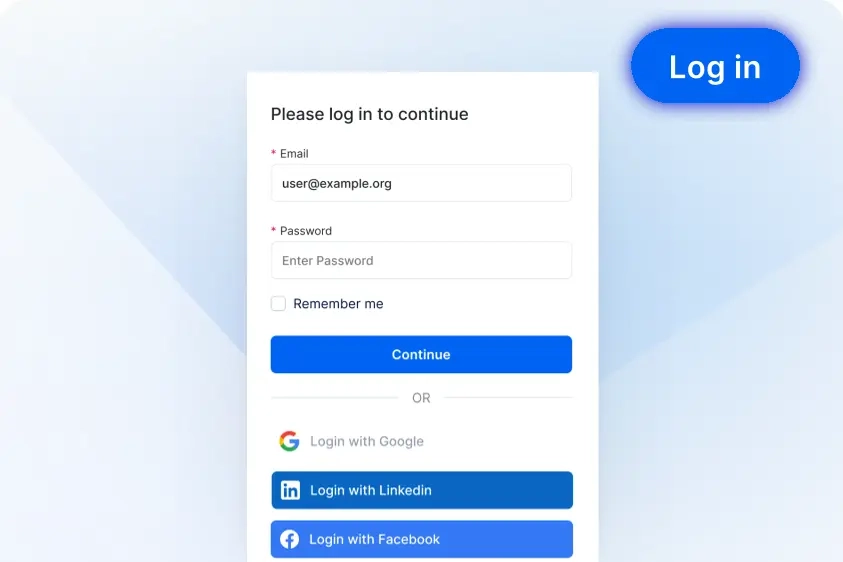 Customer Profiles
Your clients can create profiles by clicking on the Login button in the upper right corner of your booking website. Under their customer profile, they can easily manage their appointments.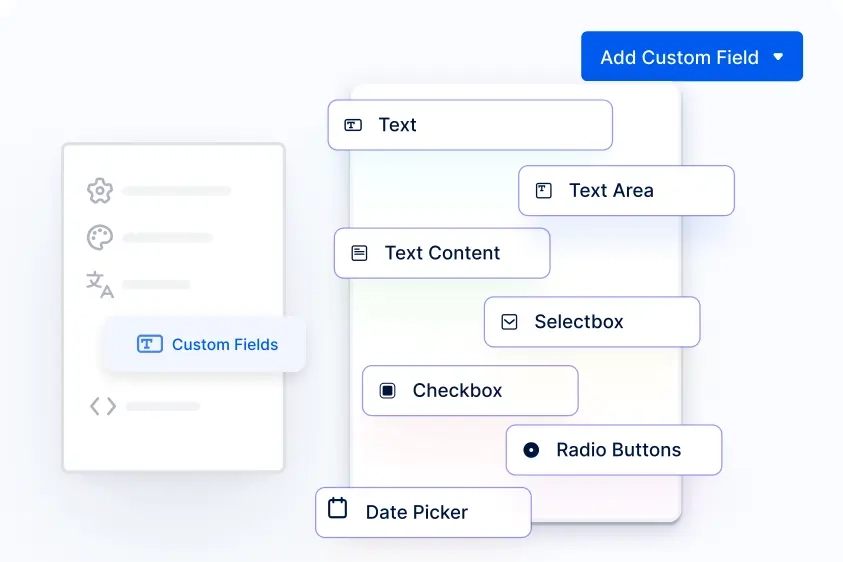 Custom Fields
Customize the booking form further by configuring custom fields such as dropdowns, radio buttons, and checkboxes to collect any additional information you require from your customers.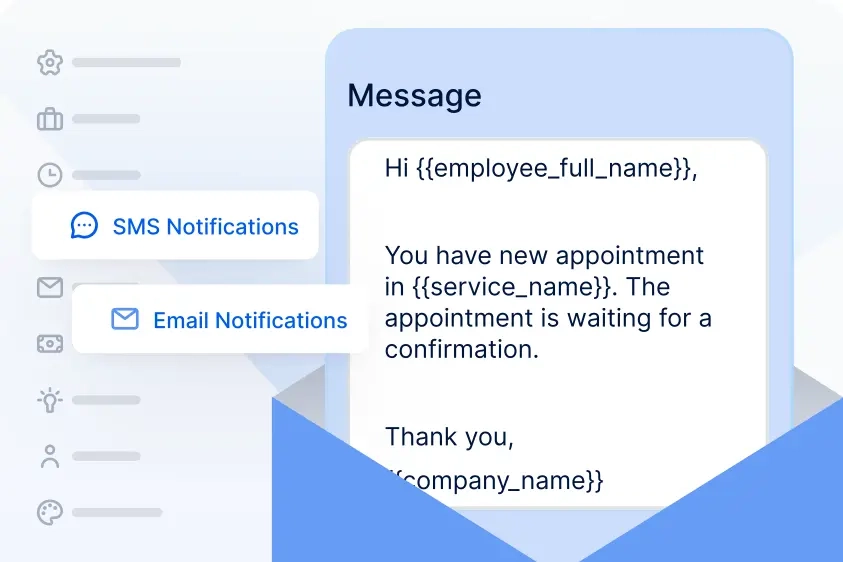 SMS and Email Notifications
SMS and Email Notifications
Customize and modify email and SMS notifications for different events, such as upcoming appointments, appointment follow-ups, and status changes.