People are attracted to positive quotes because they trigger an emotional response. This is why spas and beauty salons tend to display funny or inspirational spa quotes in their reception area.
If used correctly, spa quotes can boost your client numbers while creating an atmosphere of relaxation. Spa quotes are also decorative and add a bit of spice to your social media pages or website.
This article is a collection of spa quotes that can add life to your spa, salon, or massage therapy business. It focuses on fun and inspirational quotes.
An Inspiring Spa Quotes Collection
Is it a slow day for your beauty salon or massage therapy studio? A good way to attract clients is to post an inspirational quote from a popular celebrity or beauty icon to your social media page(s).
Are you trying to publish an update to your Instagram or webpage? Do you need fresh ideas of what to post? Try an inspirational spa quote that will invite clients for a good pampering.
Here is a list of inspirational quotes to motivate new and existing customers to book you for a spa day, massage therapy, or beauty treatment.
Spa Day Quotes
The following is a list of inspirational quotes for spa days: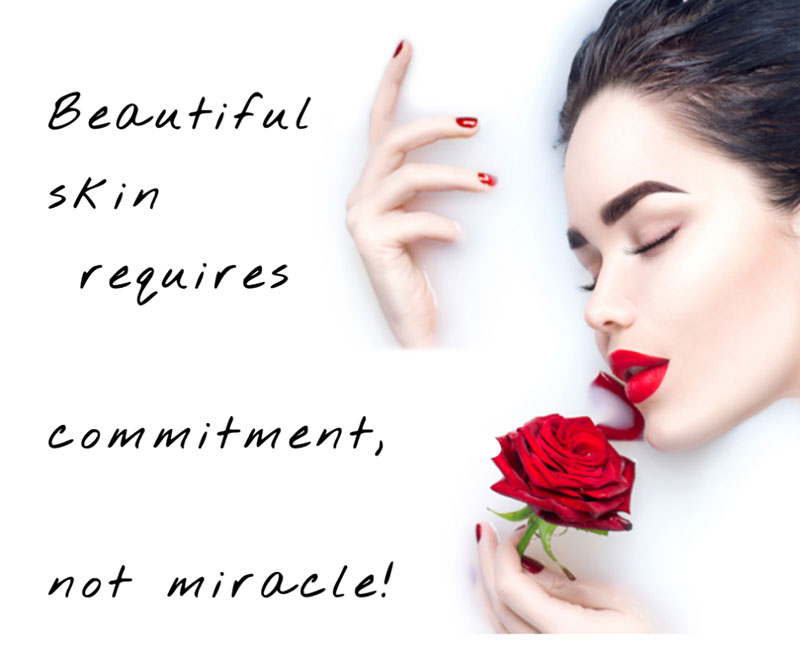 "Taking time to do nothing often brings everything into perspective." (Doe Zantamata)
"The preservation of health is easier than the cure of the disease." (B.J. Palmer)
"Taking time out each day to relax and renew is essential to living well." (Judith Hanson Lasater)
"Sometimes you have to just let go…. and have a spa day!" (Anonymous)
"Your ability to generate power is directly proportional to your ability to relax." (David Allen)
"Within you, there is a stillness and a sanctuary to which you can retreat at any time and be yourself." (Hermann Hesse)
"Relax. No one else knows what they're doing either." (Ricky Gervais)
"Your calm mind is the ultimate weapon against your challenges. So relax." Bryant McGill
"Do something today that your future self will thank you for." (Sean Patrick Flanery)
"Turn off your mind, relax, and float downstream." (John Lennon)
"True meditation is letting go of manipulating our experience." (Adyashanti)
"The best spas in the world have sensitive therapists who make sure that you find your way back to your soul." (Martin Nicholas Kunz)
"Rest and be thankful." (William Wadsworth)
"Saturday is a day for the spa. Relax, indulge, enjoy, and love yourself, too." (Ana Monnar)
"Take rest; A field that has rested gives a bountiful crop." (Ovid)
"Sometimes letting things go is an act of far greater power than defending or hanging on." (Eckhart Tolle)
"Rest and your energy will be restored." (Lailah Gifty Akita)
"The time to relax is when you have no time for it" (Sydney J. Harris)
"Nothing makes a woman more beautiful than the belief that she is beautiful." (Sophia Loren)
"It's not selfish to love yourself, take care of yourself, and to make your happiness a priority. It's necessary." (Mandy Hals)
"A beautiful day at the spa is what I call heaven on earth." (Anonymous)
"Touch the body. Heal the mind. Calm the spirit." (Anonymous)
"Relaxing brings weakness, when done by a muscle; but brings strength, when done by a person." (Mokokoma Mokhonoana)
"Give your body a little love, it deserves it." (Anonymous)
"Spa is an international word-one whose meaning is the same in any language." (Jo Foley)
"It's a good idea to always do something relaxing before making an important decision in your life." (Paulo Coelho)
"Relaxation is a stepping Stone to tranquility." (Anonymous)
"Take a deep breath. Inhale peace. Exhale happiness." (A.D. Posey)
"Relax, renew, refresh." (Anonymous)
These inspirational spa day quotes generate images of relaxation in the minds of readers. They encourage people to pamper themselves. This is a great way to attract clients because it appeals to everyone's need for relaxation.
Quotes For Massage Therapy
Here is a list of inspirational quotes for massage therapy: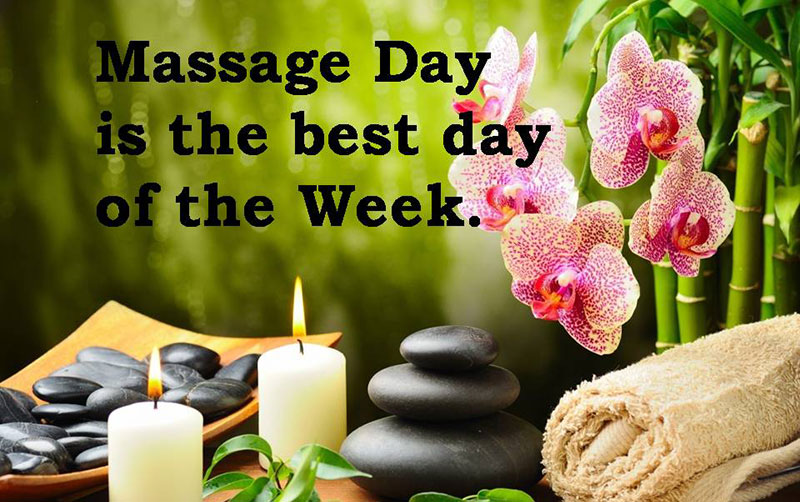 "Massage is not just a luxury it is a way to a happier healthier life." (Anonymous)
"Before you diagnose yourself with depression or low self-esteem, first make sure you are not, in fact, just in need of a massage." (Anonymous)
"Just give me a massage table to lay on, some oils to put on my body, and some light piano music to help me live my best life." (Anonymous)
"Massage therapy – the original mood enhancer." (Anonymous)
"A massage is just like a movie, really relaxing and a total escape, except in a massage you're the star. And you don't miss anything by falling asleep!" (Elizabeth Jane Howard)
"Massage day is the best day of the week." (Anonymous)
"A good weekend starts with a positive attitude and a great massage." (Anonymous)
"Massage therapists listen with their hands and their hearts." (Anonymous)
"Massage is the only form of physical pleasure to which nature forgot to attach consequences." (Robert Breault)
"Tension is who you think you should be. Relaxation is who you are." (Chinese Proverb)
"Sometimes the best thing to do is just call it a day and go get a massage." – Anonymous)
"Do more of what makes you happy." – "You're only one massage away from a good mood." (Anonymous)
"To twist and stretch is a body holiday. There is the unexpected delight in meeting earth and sky at the same moment! Gravity." (Yanda Scaravelli)
"Stress, headache, anxiety, toxins, pain, depression, muscle aches. Let it all go with massage." (Anonymous)
These inspirational quotes for massage therapy let readers see how free they will feel when they come to you. They show how pampering yourself leads to a healthier mind and body. Who doesn't want to lie back and be free of tension and stress?
Spa Quotes For Your Salon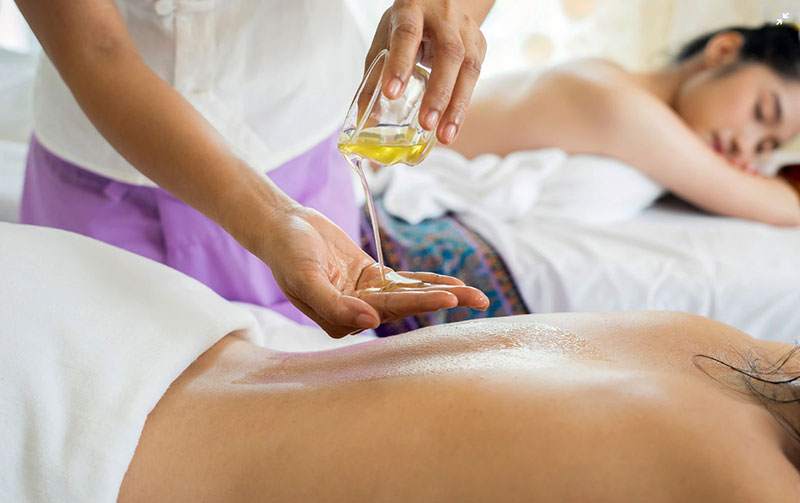 Do you run a beauty salon? The following list of quotes will inspire clients to book their next appointment with you:
"Great skin doesn't happen by chance, it happens by appointment." (Anonymous)
"Beautiful skin doesn't come from makeup it comes from your esthetician." (Anonymous)
"Invest in your body, your soul will thank you." (Anonymous)
"The sensation of energy expands with increasing relaxation." (Ilchi Lee)
"Beautiful skin requires commitment not a miracle." (Anonymous)
"Beauty is how you feel inside, and it reflects in your eyes." (Sophia Loren)
"A healthy body is a guest-chamber for the soul." (Francis Bacon)
"Take care of your Body.. It's the only place you have to live." (Anonymous)
"The greatest gift you can give yourself is a little bit of your own attention." (Anthony J. D'Angelo)
"Less stress.. More Facials." (Anonymous)
Everyone wants to feel beautiful. These inspiring beauty quotes are crafted to incite readers to take care of their beauty by booking with you.
A Funny Spa Quotes Collection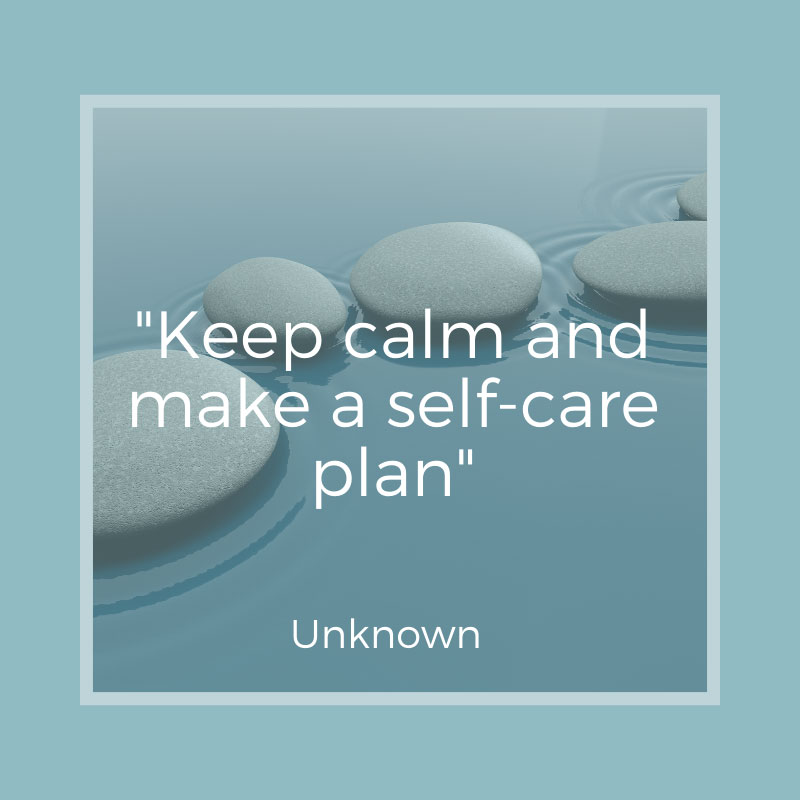 Laughter is good medicine. A quote that makes someone laugh is usually retold to friends. This gets your business mentioned along with the funny quote, thus acting as a kind of free marketing tool for you.
A funny quote also helps you stand out in a crowded Instagram or other social media feed. Such quotes don't need to refer to your business to have the desired effect. They are powerful enough to move readers to give you free marketing by re-posting the quote.
Here is a list of funny spa quotes to catch the attention of new and existing customers.
Funny Spa Day Quotes
The following is a list of fun spa day quotes:
"Relax like your life depends on it"
"Being happy never goes out of style!"
"So sorry, I couldn't see you through the cucumbers on my eyes."
"This must be the art of doing nothing at all."
"When in doubt, zen it out."
"It is a good day to have a good day!"
"Can't come to the phone right now, I'm too busy relaxing."
"Keep calm and make a self-care plan."
"Too zen to give a damn."
"Has anyone seen my chill? I must have left it somewhere."
"Rule number one is, don't sweat the small stuff. Rule number two is, it's all small stuff."
"Cheers to spending all day in a cozy bathrobe."
"Feeling as cool as a cucumber."
"Totally blissed out."
"Relax, refresh, recharge"
"Until further notice, assume I'm out of the office."
"Self-care and chill kind of day."
Choose a quote from this list and post it to your Instagram and watch the buzz. Use whichever of these humorous spa day quotes to make you laugh so you know they're worth using.
Funny Spa Quotes For Your Salon
Choose a funny quote for your salon from the following list:
"Facials are workouts for your skin"
"All I want is world peace and a pedicure"
"Spoil yourself today"
"Happiness looks gorgeous on you!"
"A smile is the most beautiful curve on a woman's body"
Each quote is a perfect post to awaken in your followers a desire for the gift of pampering themselves.
Funny Spa Quotes For Massage Therapy
Here is a list of funny quotes for massage therapy: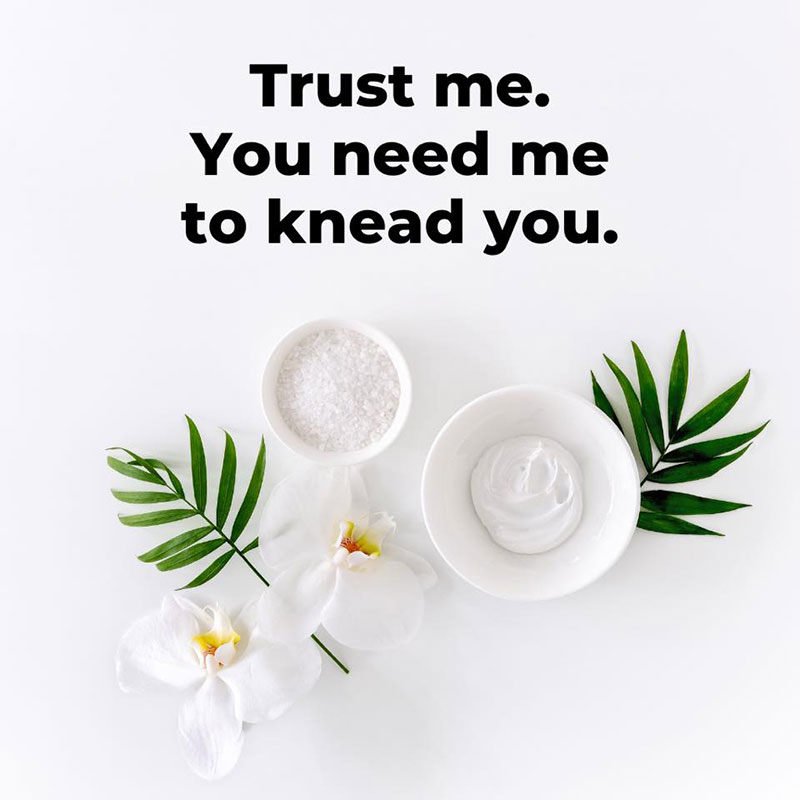 "You're only one massage away from a good mood."
"They say you can't buy happiness. But you can buy a massage, and that's kind of the same thing."
"Massage Therapists~ Changing lives one appointment at a time."
"Hot tub, steam room, sauna, massage, repeat."
"Trust me. You need me to knead you"
"Monday… Nothing a massage can't fix."
"Thinking only pillow thoughts."
Each quote helps clients see how pampering themselves with a massage contributes to their happiness. This is ideal for marketing as everyone wants to be happy.
Ending thought on these beautiful spa quotes
Using spa quotes is a great way for salons and spas to attract clients. Spa quotes attract clients by sparking a mood of relaxation in their psyche. This makes clients think of pampering themselves via your business.
When using spa quotes always double-check the author and be sure to credit the quote. Ensure that the author is someone with a good reputation.
Quoting authors known for unhealthy lifestyles may lead persons to doubt your professionalism. This may cause you to seem controversial, which detracts from your purpose of marketing your spa business.
Get more bookings with the right tool for the job
Staying organized has never been easier.
You can now manage your business and grow your brand with a single, powerful software that keeps all of your appointments in line, your clients organized and your business booming.
Trafft is the perfect salon software for business owners who need to streamline their booking experience both for their staff and their clients.
Trafft handles everything for you, even sending automated email or SMS reminders to your clients. No-shows? Not anymore!
The Trafft booking software adapts to different industries for a blissful online booking experience and employee management.
Want to know more? Check out Trafft's awesome features to see what you are missing.
If you enjoyed reading this article on spa quotes, you should also read this one about the salon cancellation policy.
We also wrote articles about similar subjects like how to get more clients in a salon, salon dimensions, salon insurance, salon lighting ideas, how much salon owners make, hairstylist quotes, and spa menu examples.