Invoicing and Tax Management
Get paid faster with
automated invoicing
Manage invoices, taxes and payments automatically, instantly and securely from your Trafft dashboard.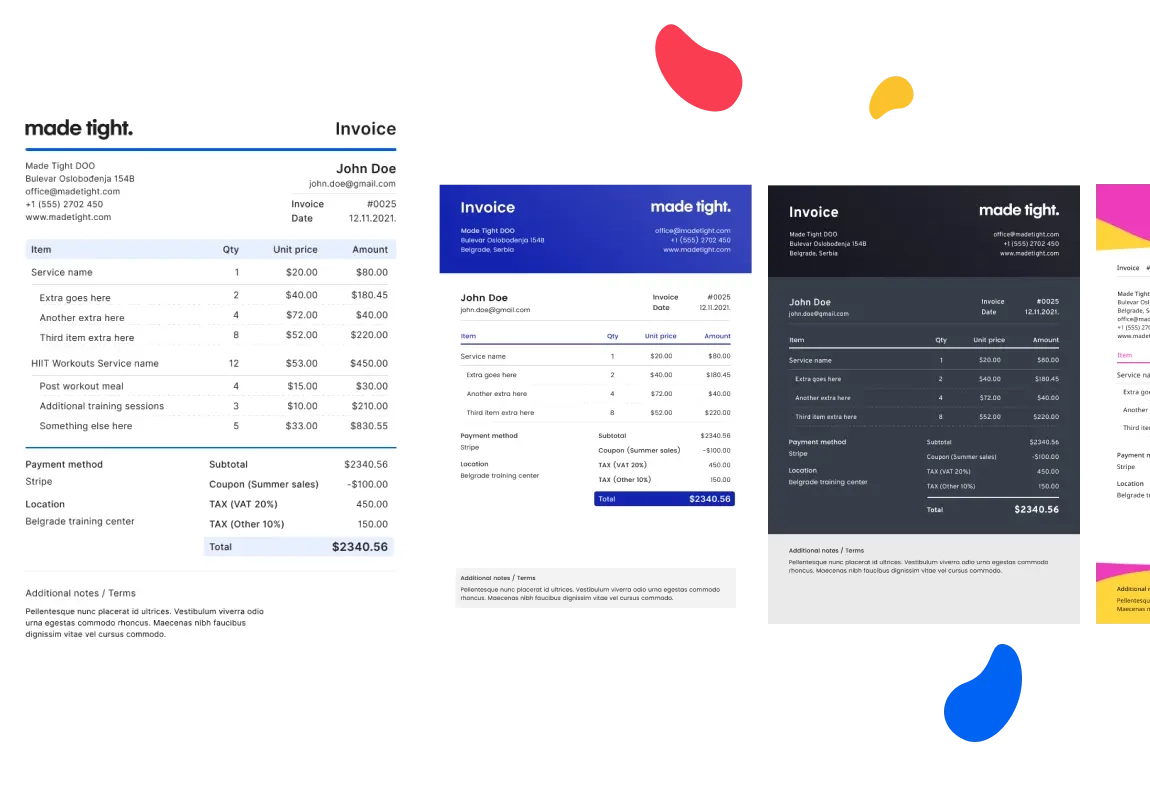 Automate invoicing and tax management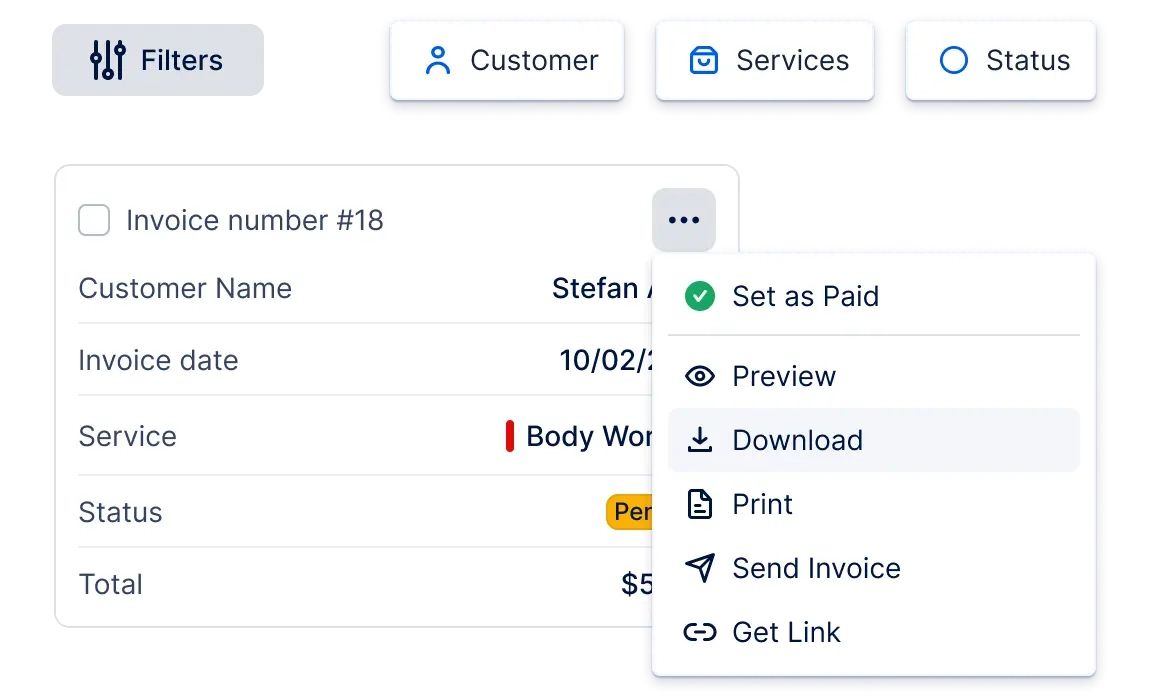 Keep track of your business transactions
Have complete insight into your finances with a single look at the Trafft finance dashboard. Trafft provides you with a list of all your invoices and transactions with detailed information, so you can always know the status of your payments. Filter and search through the list by customer, service, or payment status, export invoices or send them to your customers manually or automatically.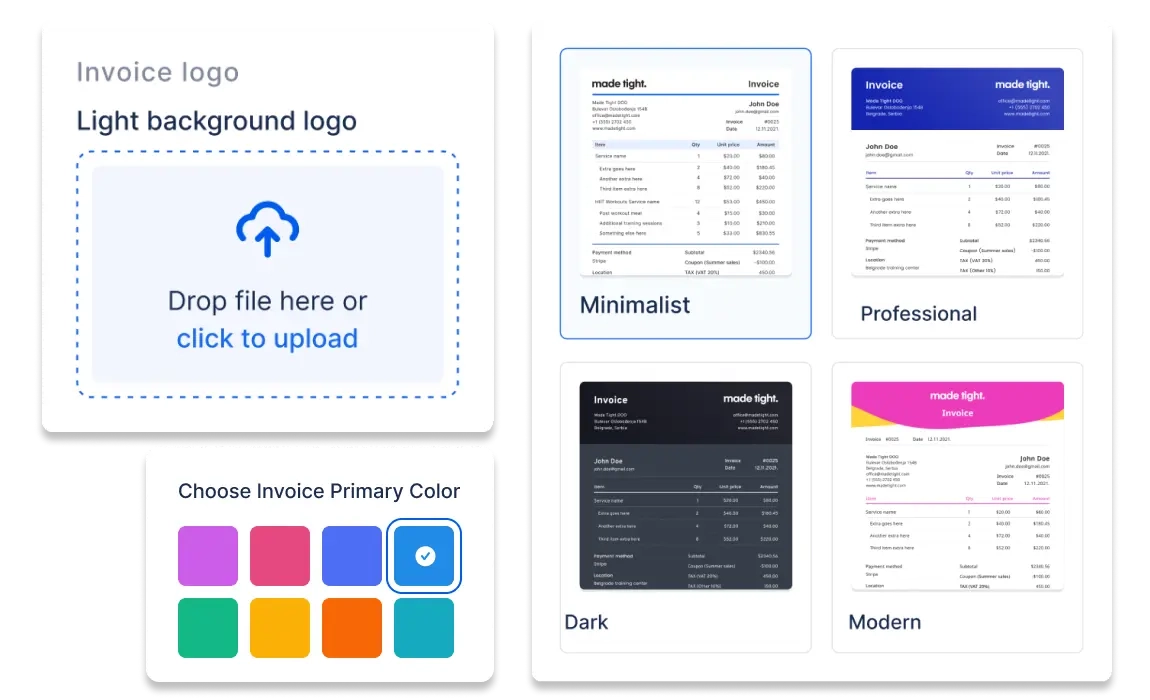 Customize invoices to align with your brand
Represent your brand in the best way possible with your own branded invoices. Choose an invoice template, insert your company logo, select your brand colors, add notes and customize it to match the look and feel of your brand.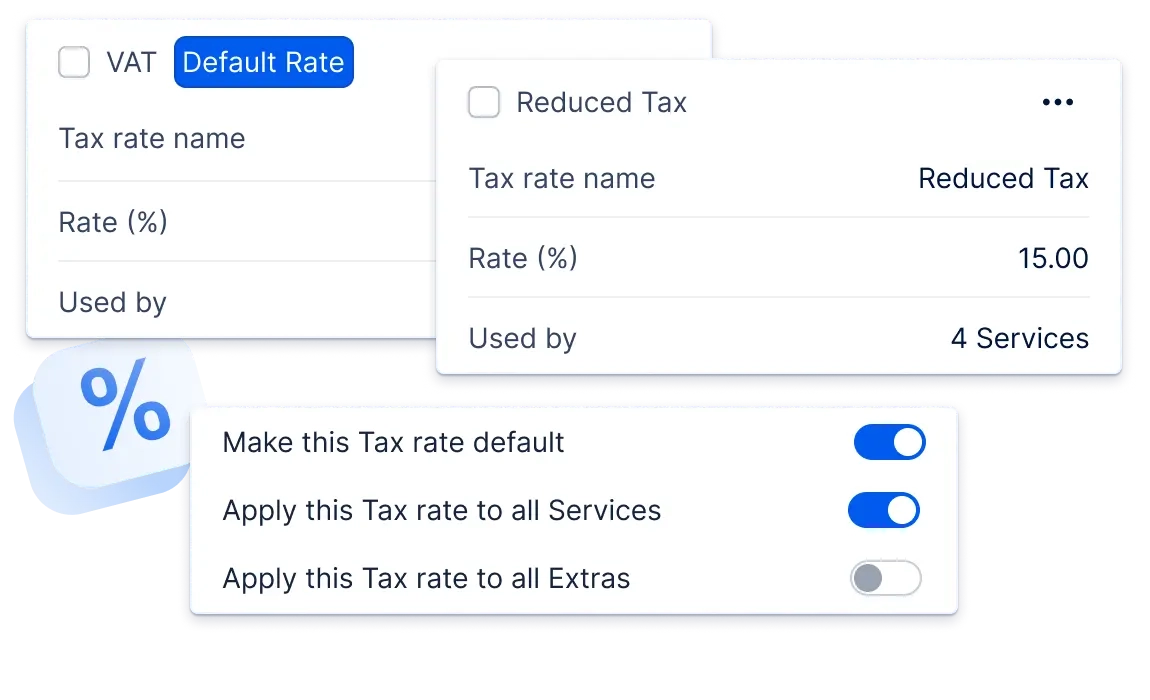 Manage taxes easily with automation
Trafft helps you automate payment processes, invoice creation, and tax management. It allows you to easily create and manage taxes for your services. Choose whether you want to include the tax in the price or add it separately, make it default for all services, or apply it to specific services and extras. The tax will be displayed on your booking website, in the detailed pricing option, and on the invoices created.
See what our customers have to say
Effortless

invoice and tax management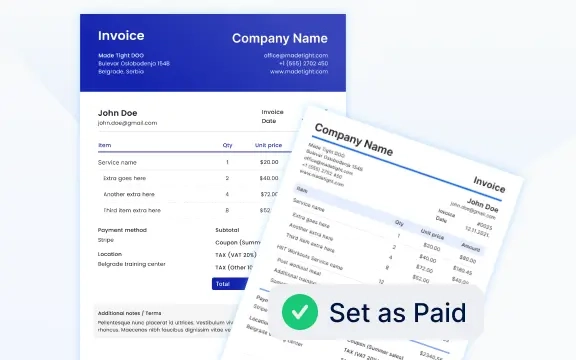 Invoices
Export invoices or send them directly to customers once they have completed payment for services. Choose from four invoice templates, customize them with your logo and colors, and adjust settings such as invoice title and number. The invoice page provides a comprehensive list of all transactions conducted in Trafft.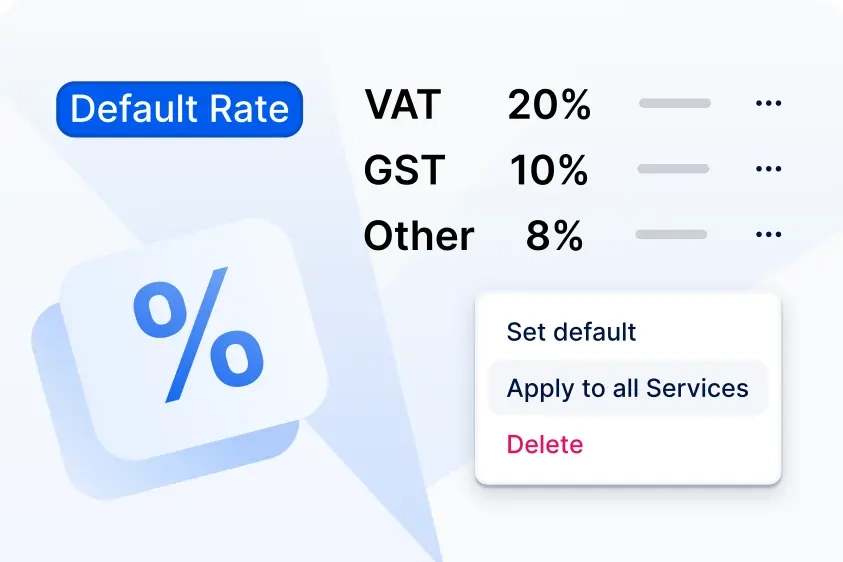 Taxes
From the admin dashboard, easily create and manage taxes related to your service prices. Add taxes to the price or include taxes within the price, and specify whether the tax should be set as default, applied to all services, or applied to all extras.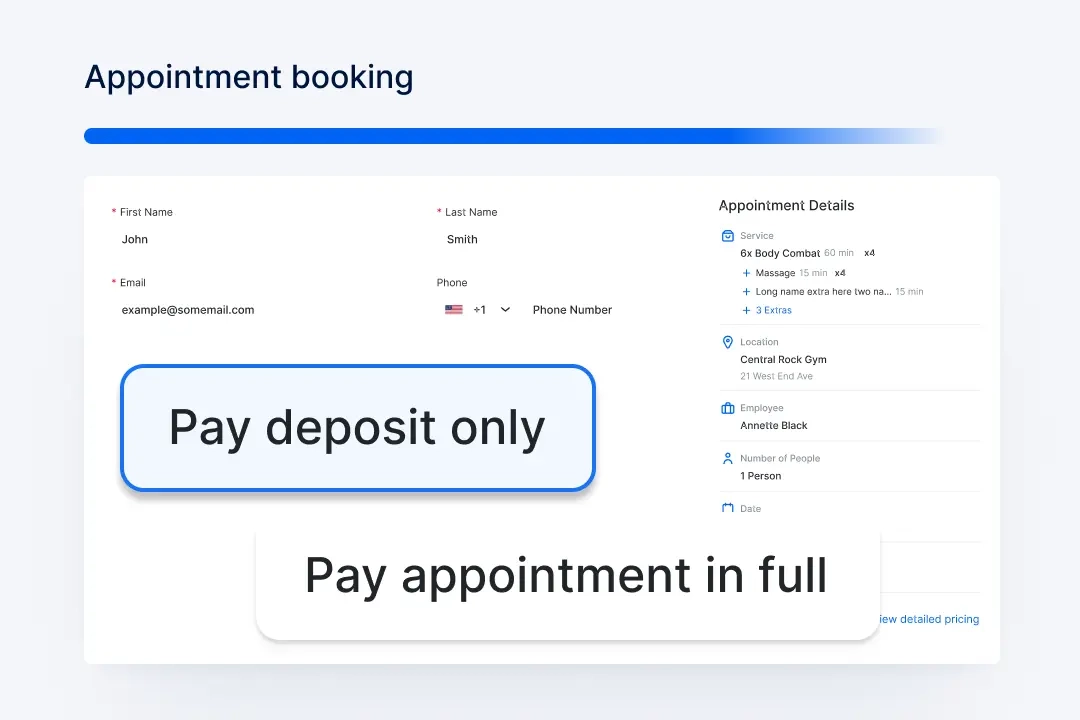 Deposit payment
When deposit payments are set, customers will be required to pay a certain amount during the booking, while the remaining balance can be paid on the spot. Trafft allows you to add fixed or variable prices for deposits and enables deposit options for all services or individual ones.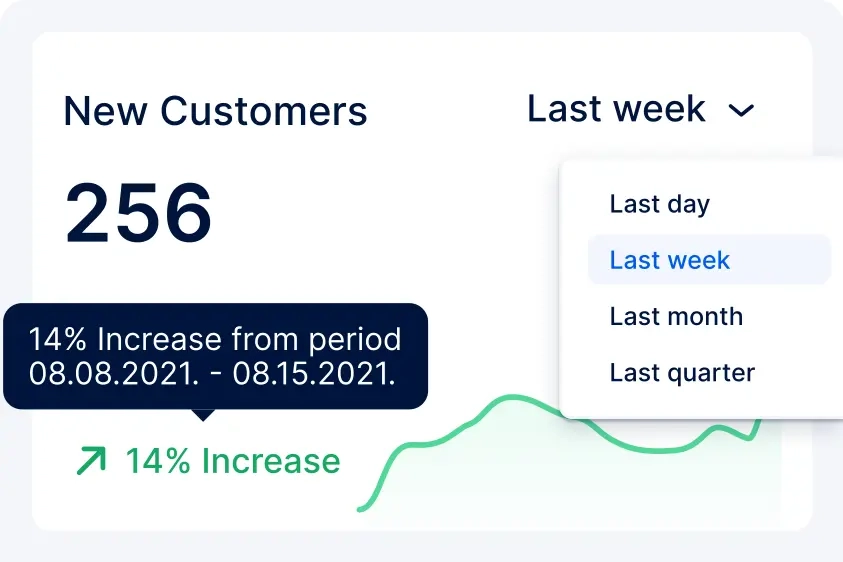 Insightful Dashboard
The KPI Dashboard provides insights into your business's performance. Widgets display key metrics such as the number of new customers, revenue generated during a specific period, employee occupancy, daily occupancy, and other important data for a successful business.

PayPal
Allow your customers to make quick payments with PayPal at the moment of booking with just one click, ensuring a seamless payment experience.

Stripe
By enabling and integrating Stripe, businesses can leverage its robust APIs to accept payments. If you enable and integrate Stripe, your customers will be able to pay with any credit or debit card at the moment of booking.

Mollie
Seamlessly accept online payments from customers during the booking process through Trafft's integration with the Mollie payment gateway. Please note that Mollie supports transactions in Euro currency only.

Authorize.net
With Authorize.net integration, you can accept credit cards, contactless payments, and eChecks in person and on the go. Integrate with Trafft to provide customers with the convenience of paying when booking their appointments.