Self-Serve Customer Booking
Improve Your Customer
Experience & Satisfaction
Offer your customers the ability to book, cancel or reschedule on their own 24/7 and increase customer satisfaction and number of bookings.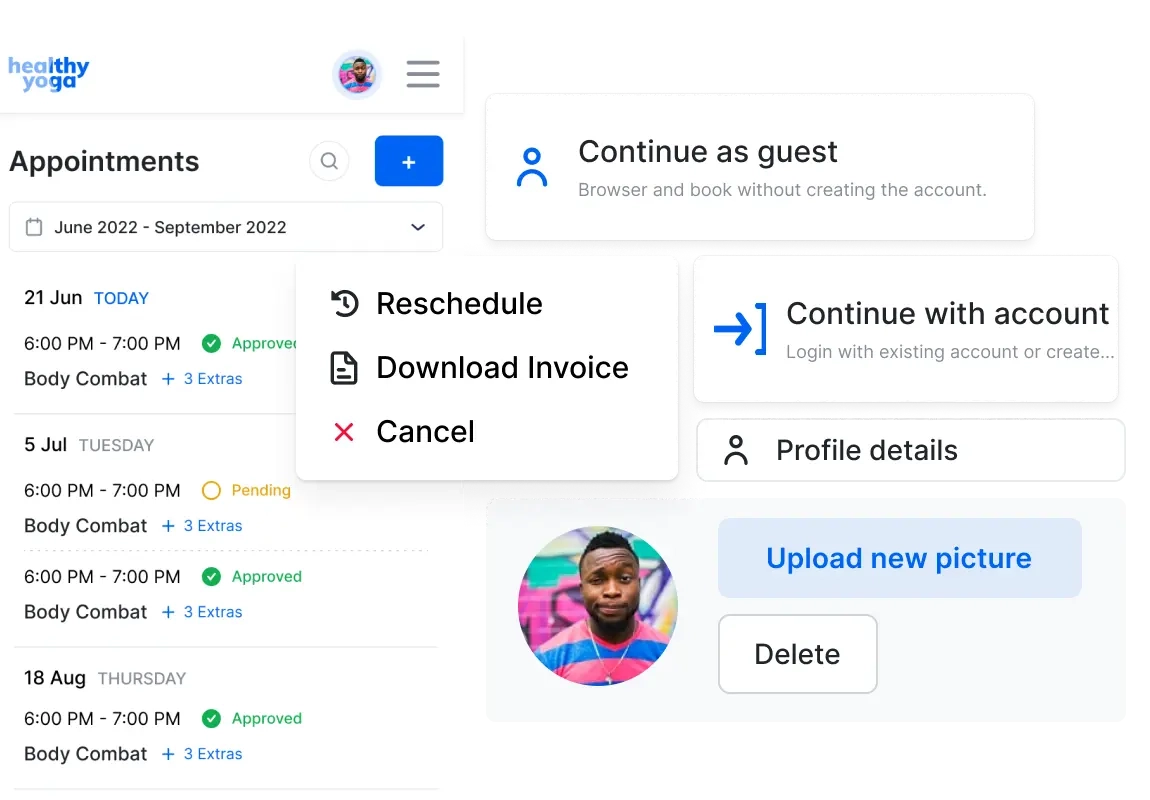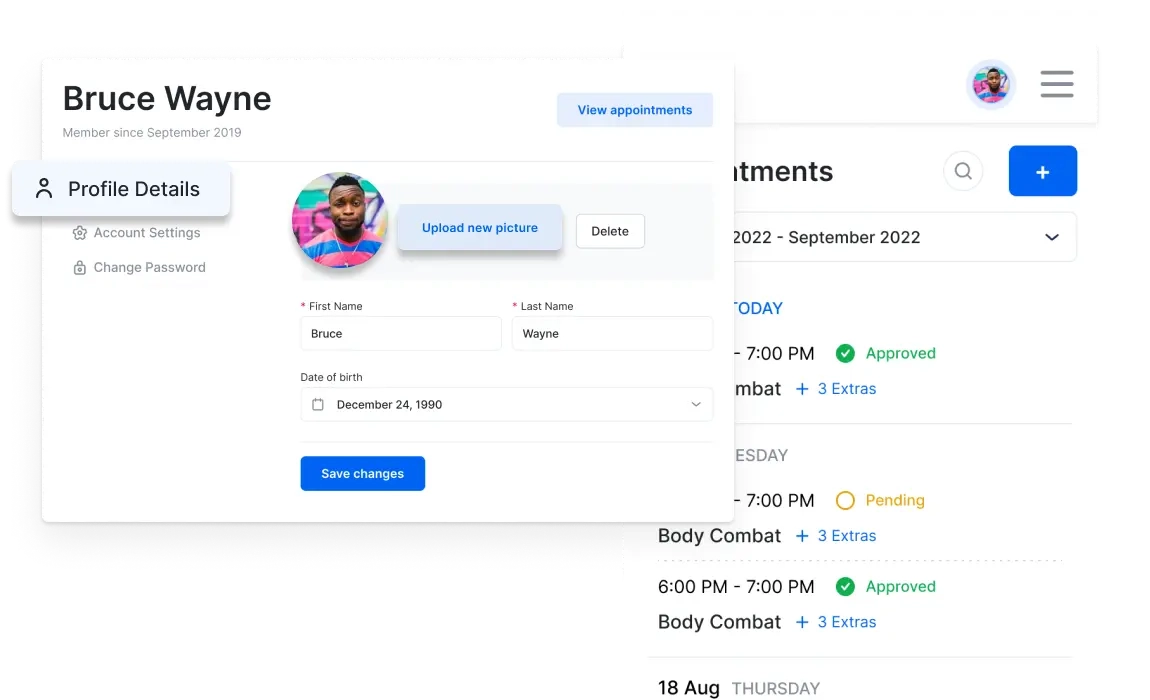 Increase Your Base of Loyal Clients
Get more loyal clients and have all your customers in one place by letting them create profiles on your booking website. By creating a profile, your customers can keep an account of all their bookings with you and have a clear overview of all of their past and upcoming appointments. They just have to log in, and they will have everything in one place.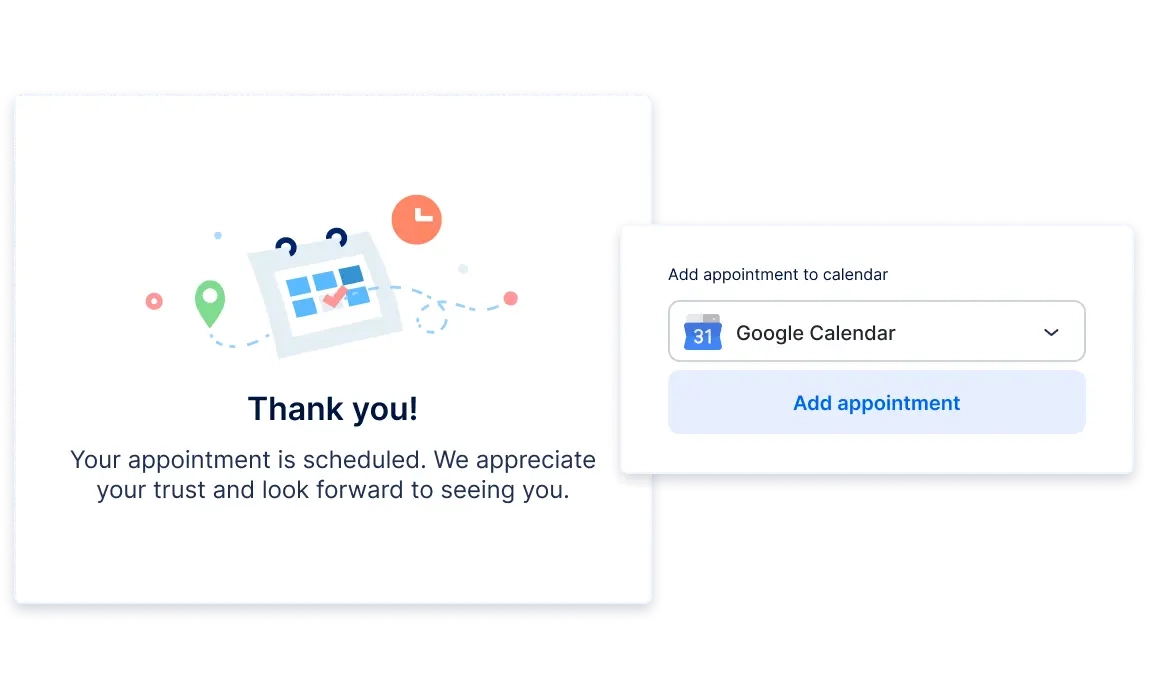 Use the Power of 24/7 Booking
How often do you have to answer a phone call or email after you finish your working hours to book another appointment? Or how many appointments have you missed because you didn't answer the phone or email after working hours? With Trafft, you can have your appointments booked even while you are sleeping. Offer your customers the ability to book at their leisure and from their time zone 24/7 and increase bookings to a great extent.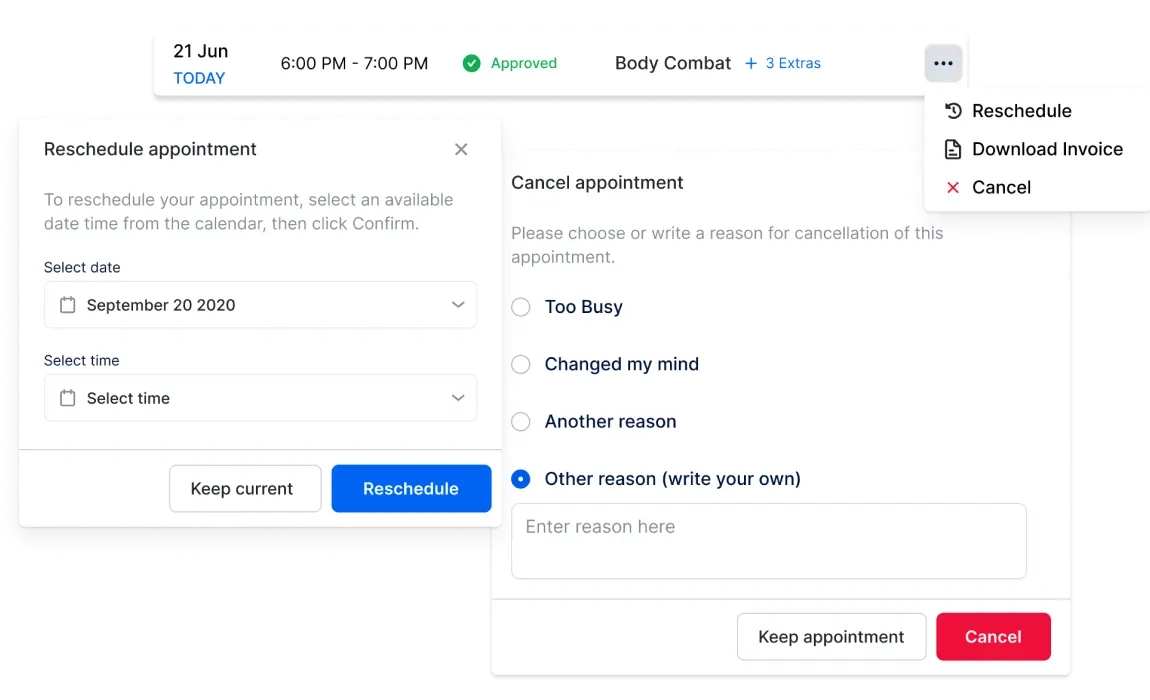 Let Your Customers Self-Reschedule & Prevent No-Shows
When your customers create an account on your booking website, they will be able to log in and book, cancel or reschedule appointments on their own around the clock. While booking, your customers can also pay everything online and automatically add the booked appointment to their calendar. That way, you will improve customer experience, increase the number of bookings and prevent no-shows.
See what our customers have to say
Let Your Customers
Self-Book Around the Clock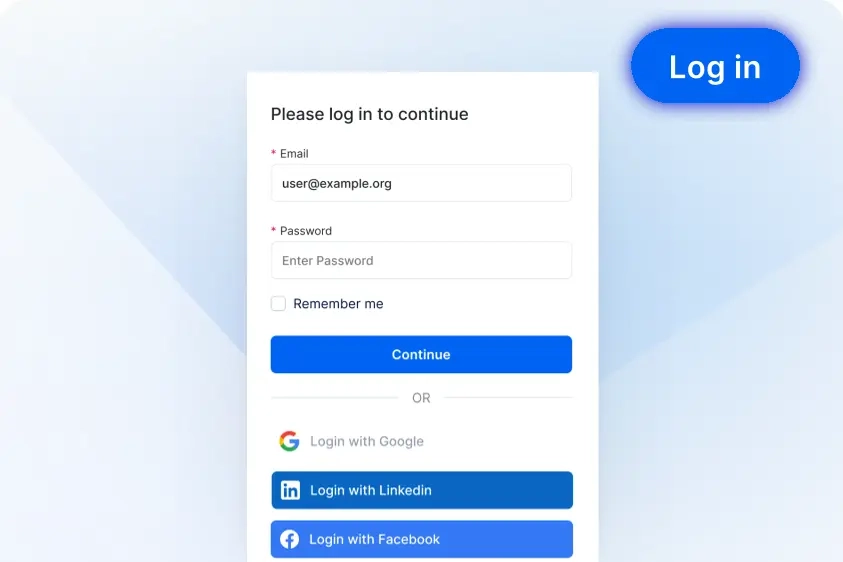 Customer Profiles
Your customers will be able to log in to your booking website. Each customer can create a profile by clicking on the Login button in the upper right corner. Under the customer profile, they can manage their appointments.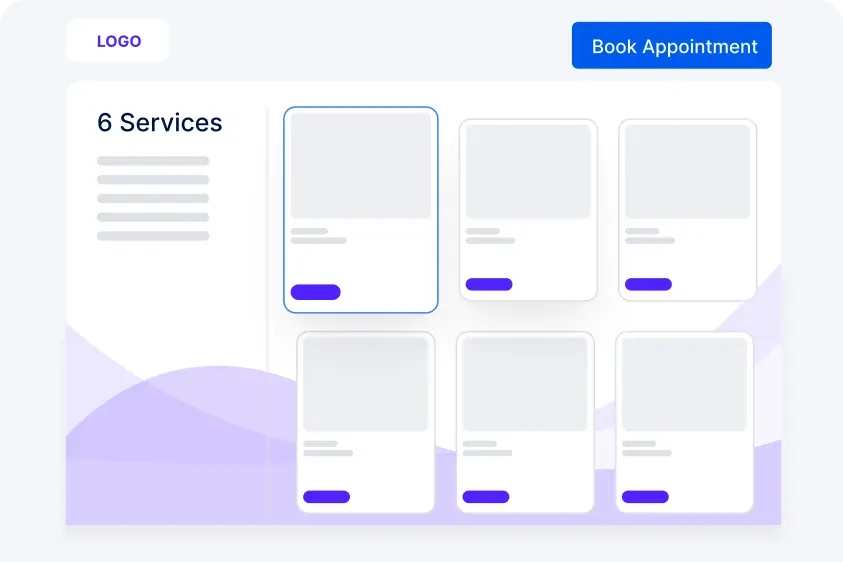 Booking Website
Trafft functions as a no-code website builder and automatically generates a booking page you can access through Trafft dashboard, embed into your website, share directly with your clients, or place it in any social media account you have.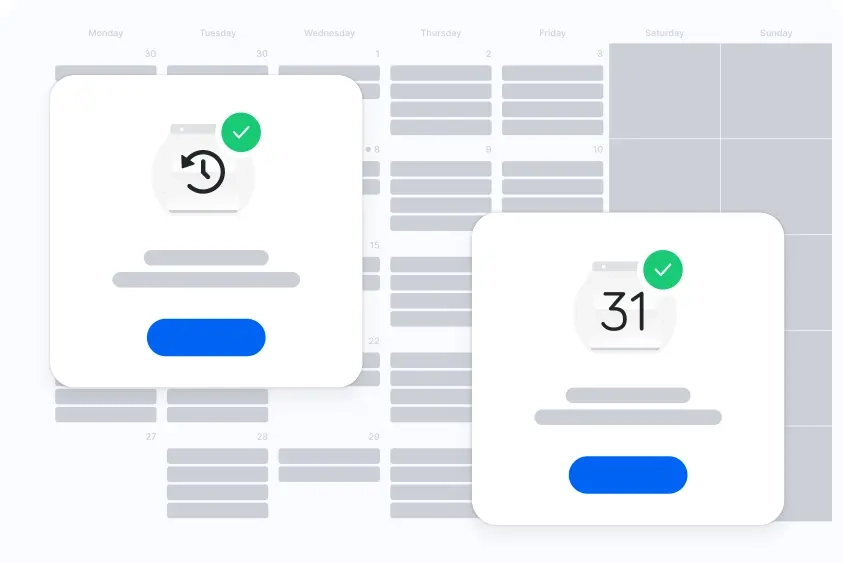 Rescheduling and Canceling
Rescheduling and Canceling
Inside the customer profiles, as well as in the email notifications, customers can cancel or reschedule their appointments in a few clicks - which results in decrease in no-shows.
Coupons
If you want to offer a discount or even a free appointment to your customers - all you need to do is define the value of each coupon.

PayPal
Allows your customers to pay with their PayPal quickly at the moment of the booking with one click.

Stripe
Businesses use Stripe's APIs to accept payments and send payouts from startups to large enterprises. If you enable and integrate Stripe, your customers will be able to pay with any credit or debit card at the moment of booking.

Mollie
Accept customers' online payments at the moment of booking through Trafft's integration with the Mollie payment gateway. To connect to Mollie, you need to set the currency in Trafft to Euro, since it is the only currency supported in all payment profiles in Mollie.

Authorize.Net
With Authorize.net integration, you can accept credit cards, contactless payments, and eChecks in person and on the go. Integrate with Trafft to offer your customers the possibility to pay when booking the appointment.