How To Run A Successful Photography Business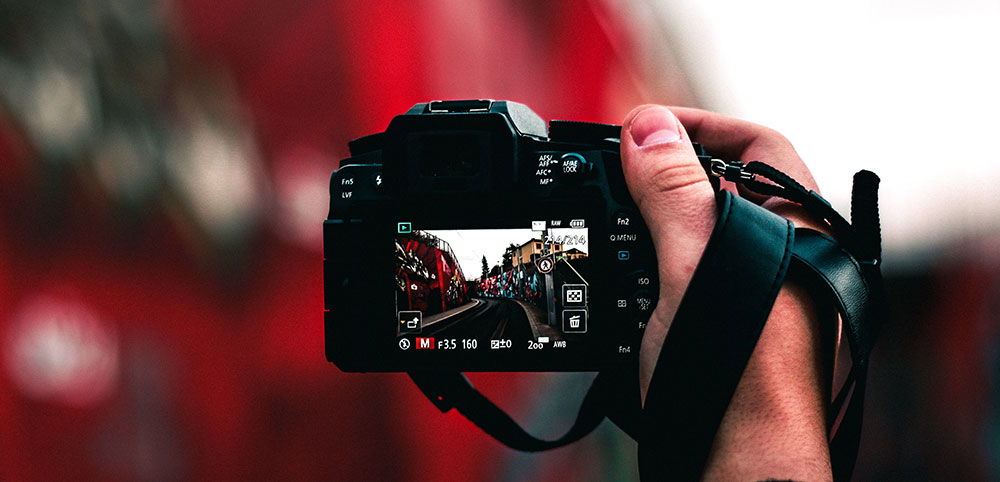 To run a photography business you need more than just photography skills. A professional photographer must have the right equipment and undergo the necessary training. Their knowledge can be self-taught or acquired through various courses.
However, this is not enough to run a photography business. For that, you'll need to get clients and, most importantly, keep them satisfied.
An artistic discipline such as this needs to be supported by a solid business education. With this, you can be sure to make a living from the activity you love the most.
This article focuses on the business knowledge that you need to acquire for this goal. If you want to know how to run a successful photography business, read the following tips.
How to Run a Successful Photography Business?
Learn More Than Photography Skills
When you run your own photography business, your responsibility doesn't end when you put the camera away. You have to know business basics and more.
For instance, you'll be in charge of handling payments, issuing invoices, keeping accounting, booking sessions, and even doing your taxes. Thus, acquiring an accounting certification would be a plus and ease financial management.
Hence, you need to know these things as well as you know your professional skills.
Prepare Yourself Accordingly
Many photographers just jump on a new enterprise on a mere whim. They simply decide to start their business because they want to be self-employed, or they love a certain activity.
But going into business without proper research is not recommended. You must find out what the demand is for your product, who needs it, and why. Also, it's imperative that you know who else is currently offering those services.
By weighing these parameters, you'll have a clearer idea of the supply and demand. You can understand what the market lacks and what you can offer. If you don't conduct this thorough research, your new business is bound to fail.
Stand Out From Other Professional Photographers: Be Different
Once you conduct your research, you can decide what your niche is. Maybe you like wedding photography, but there are many professionals offering this service in your area.
In that case, you may go for a different target such as a baby or pet photographer. If this is not to your liking, try portrait photography or headshots.
The point is that you find a niche where you feel comfortable and that's not overcrowded with providers. Also, by deciding your target market, you'll be able to create an effective marketing plan. For instance, use your social media accounts to get to the right people.
Finally, let's not forget about your style. The more unique it is, the higher your chances to build a base of faithful clients.
Get a booking app to streamline your schedule
Staying organized has never been easier.
You can now manage your business and grow your brand with a single, powerful software that keeps all of your appointments in line, your clients organized and your business booming.
Trafft is perfect for business owners who need to streamline their booking experience both for their staff and their clients.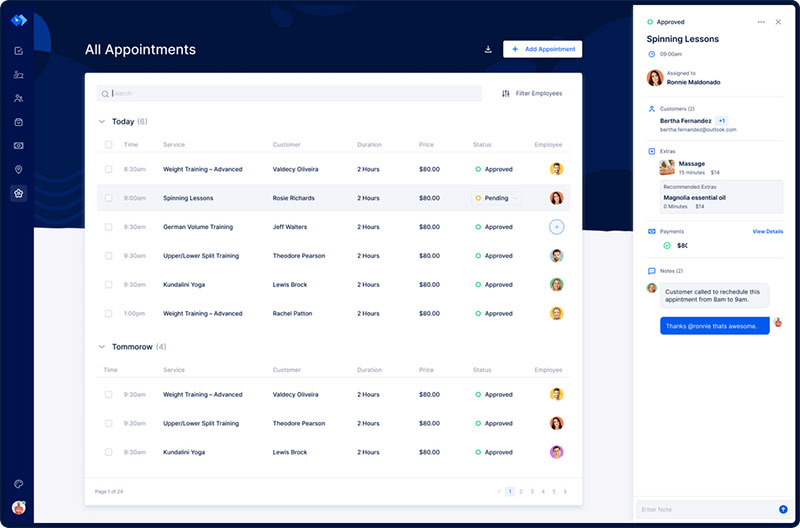 Trafft handles everything for you, even sending automated email or SMS reminders to your clients. No-shows? Not anymore!
The Trafft booking software adapts to different industries for a blissful online booking experience and employee management.
Want to know more? Check out Trafft's awesome features to see what you are missing.
Create a Brand From Your Photography Business
Choose a logo and a visual style for your photography business. Fonts, colors, and other visual elements must be branded accordingly across all your channels. This includes your website, flyers, business cards and social media accounts.
At this point, you can ask for the help of a graphic designer or branding expert. It's worth noting that you shouldn't invest much money on branded items at first. There will be several tryouts before reaching your definitive brand style, so you don't want to print material that you won't use.
When you start printing, make sure to start with small batches. If you run out of items quickly, this means you use them and can afford to get more. The print-on-demand option is a very good one when it comes to optimizing expenses.
Create a Stunning Portfolio
Once you attract prospective clients through social media, flyers, and other marketing materials, you need to display your work. Turn your visitors into clients by showing them a stunning portfolio.
In the 21st century, a portfolio is almost synonymous with a website. By creating a nice-looking, functional website, you can display your work while offering other features. These can be appointment booking, online payment and others. The website is also a great communication starter between you and your clients.
Ideally, the website should be created by a professional web designer for maximum quality. Also, the site must be responsive, i.e., look good on all devices.
Once the design is done, feel free to create galleries and slides with your finest work.
It's important to be mindful of the fact that a percentage of visitors to your site suffer from some form of disability. For them to be able to access your site and get the most out of it, you should add descriptive alt text to each image.
Once you create your site, you can use this web accessibility checker to see whether you have more work to do in terms of web accessibility.
Don't forget to include important details like contact information, your background, and prices. This way, visitors will know who you are and have an idea of your service's costs before making contact.
Publish Your Work
Even if you have your own photography business, publication always helps. There are many fashion and design magazines like Elle Decor, Harper's Bazaar, Elle, and Vogue. You might use editorial links — an organic inbound link used naturally in an authority publication's content.
These publications each have their own online portals, and publishing here can be beneficial for a professional photographer. Publish an entry describing your work and showing nice-looking pictures. By this, you can have a significant source of new clients.
Make sure these articles include a backlink to your website to help your SEO.
Build Relationships
People skills are crucial for a photography business; communication is key. Even if you shoot landscapes, your work will be closely connected to other people.
If you photograph weddings, for example, it's a good idea to arrange a photo session with the couple before the wedding. This way, you'll get to know them before the big event. You'll know what they like and dislike and what they expect from your work.
If wedding photography is not your niche, make a consultation appointment before the photo session anyway. Sit down with your clients and get to know them, and you'll see that it pays off.
Attend Photography Events
There are plenty of events for professional photographers. Some of these are:
ClickCon
Click Away
Photopro Expo
These are great opportunities to meet new colleagues and make contacts. You can also put your work out there so more people can see it.
Remember to bring your photography business card and be attentive to any opportunity that may open up. There may be many potential clients at such events.
Another way to spread your work is through contests. Even if you don't win, you'll know that many photographers will be looking at your photos.
Finally, don't forget about SEO. Make sure your portfolio website is optimized for search engines so that people can find you easily.
Tip To Become a Successful Photographer
Learn Who Your Best Customers Are
If you know business basics, you're probably familiar with the 80/20 rule. This means that 80% of your income comes from 20% of your customers. If you want to start a photography business, this is an important factor to consider.
There will always be a client that pays on time, knows what he or she wants, and doesn't give you a hard time. But there will be others whom you have to chase around to get payment and are generally a hassle.
Identify those customers that bring you more earnings and less trouble, and focus on those. This is a perfect way for a photography business owner to optimize time and resources.
Keep It Simple
The people who contact you will probably get in touch with many professional photographers. This is not a minor detail. Remember that the easier things are for potential clients, the higher the chances they'll become your faithful customers.
With that said, make sure that your contact details are always easy to find. If customers need to go to your studio, make sure to include a map with directions. Also, the working process must be very clear: you can explain it in a PDF file with graphics and examples.
Finally, let's not forget that payment methods are vital for your business plan. Clients should have as many payment methods available as possible. It helps if you offer the most popular ones like PayPal, Stripe or the ability to accept credit cards.
Design a Marketing Plan
Successful photographers know how to leverage their social media accounts. Instagram, for example, is based on images. This makes it the ideal platform to display your work.
Offering your photography services through a detailed marketing strategy is a smart decision. You'll reach a wider audience, meet potential clients, and boost your brand.
Here are some marketing ideas for your business plan:
Build a mailing list
Post blog entries on your website
Use video editing tools to create professional photography backstage video
Donate your services to silent auctions
List your photography business on Google by creating a Google Business Profile
Offer a referral program to attract more customers
Be in touch with other professional photographers
Pay Attention to Cash Flow and Make a Savings Plan
A challenging part of having your own business is managing expenses. You are responsible for paying your bills every month and for making a living.
Firstly, make sure that the payment conditions are clear with each client before you enter into business. Many wedding photographers, for example, ask for a deposit before the shooting. There is no reason why you can't do the same in other niches.
Your photography business plan must consider one important thing: your cash flow. There will be months of a high amount of work and times when work is slow. If you want to pay the bills and succeed in this business, make sure to create a savings plan. Open a savings account and deposit a part of your monthly income there so that you can use it during the slow months.
A Key to a Successful Photography Business: Organization
Organization is key to any enterprise and is vital to start as soon as possible. When your business grows and you have thousands of pictures, you'll be thankful for this advice.
Imagine yourself trying to find some of your early shots after two or three years of running the business. For this reason, saving pictures in their corresponding folders from the beginning can help you save time in the future.
Also, save your clients' information so that you can use it again. This will also help you keep track of your business performance, as you'll know which channels bring more paid sessions, which clients are more likely to come back, etc.
Besides giving you valuable knowledge, this approach will help you establish fair cancellation fees or deposit amounts. For example, if you have a high cancellation rate, try increasing the up-front deposit and see if that helps.
The other keyword is "automation." Invest in booking, CRM, and accounting software to help you streamline the processes.
Establish Prices Accordingly
If you are just starting a photography business, you may want to do a few shoots for free. This is an excellent opportunity to build your portfolio and get to know clients.
However, as time goes by, don't give away your work. Find out what others are charging in your area and niche and establish your fees. For this, keep in mind your level of experience and skills. The niche is also important: a wedding photographer will have different fees than a landscape expert.
Business platforms like Fash state that a photographer's hourly fee is between $100 and $250.
However, remember that this is not all profit. Transportation, travel, editing, administration, and equipment cost money and demand time. So make sure to include these expenses when it comes to setting up your fees.
Improve Efficiency
Analyze your working process and assess your timing for each task. If you think that editing is taking longer than expected or sessions are taking up too much of your time, you have to make a decision.
Get help or pay attention to those tasks that take up more time. For example, you can make the shooting sessions shorter while taking the same amount of photos. Or maybe you notice that the computer you use to edit photos has too much clutter from all the images you have taken over the years? If so, get in the habit of clearing the computer's drive regularly so it is easier to keep track of everything and get things done faster.
Time management is a vital skill for any professional photography business. With the extra time, you can either get more clients or scale your services.
Appearance Is Important for a Business Owner
If you are thinking about how to run a successful photography business, you have to give attention to your looks.
This means that you need to dress appropriately. If you work in portrait photography, a nice pair of jeans or fine-looking slacks will do. A wedding photographer, on the other hand, might wear a more formal outfit. You don't want to be overdressed, but you want to dress according to the occasion.
There's no right answer here. But consider dressing in a way that matches your brand and style.
Be Passionate About What You Do
Nothing attracts people more than true passion. If you love what you do, this will come across to customers. Besides, this is as good for the business as it is for the photographer.
A photography business requires dedication. You'll have to spend long hours on your feet and a fair amount of time editing on your computer.
If you love what you do, you'll find it easier to overcome obstacles. Your routine will be less burdensome and your relationship with customers will go smoothly.
Focus on Growing Your Photography Business
Growing is not an option; it's an obligation. To develop your business, you must establish clear goals and make assessments every so often.
Growth can mean anything you want. For example, your goal can be to increase your income. Another possible goal is to offer better quality every year or to buy more advanced photography equipment. Either way, these goals are important so that you can assess your results.
Final Thoughts on How to Run a Successful Photography Business
The bottom line is that you are responsible for your own business. If you want to succeed, you must go beyond the technical skills and become a true business person.
Dedicate yourself to finding out as much as you can about businesses and how to grow them. Be willing to take on challenges. Always remember the value of social media and marketing and that all the effort must lead to a stunning portfolio.
Finally, organize your work accordingly and set up the right fees. The answer to how to run a successful photography business lies in your own desire for growth and self-development.
If you enjoyed reading this article about how to run a successful photography business, you should also read this one about how to prepare for a photo shoot.
We also wrote articles about similar subjects like how to get more photography clients, becoming an event photographer, how to run a successful photography business, how to become a licensed photographer, social media marketing for photographers, real estate photography contract, appointment scheduling for real estate agents, photography studio management software, how to get your photography noticed, real estate photography marketing and photography mood board.