A coaching business can be successful in many different ways. The best indicator of its success, however, is the number of coaching clients it has. A large customer base will not only generate profits but also give you the chance to help more people every day.
And yet, it is called a coaching business for a reason. Everyone involved wants also to gain a reliable source of income, accompanied by respect and reputation. Potential clients don't come easy in a market as competitive as coaching. You'll need to make the right choices.
How to attract potential clients to your coaching practice?
One thing is for sure – you should never stop improving yourself and your services. Time will require you to widen the reach and perhaps expand towards different audiences, and you have to take that chance.
Assembling and coaching clients is not easy, but this post will reveal some great tricks that can help you.
Define the niche and build a brand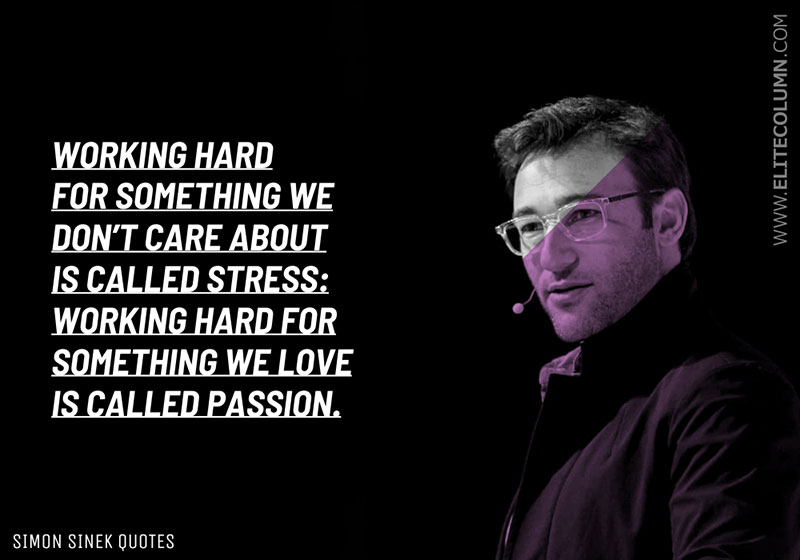 Branding is just as important to a life coach as it is to any other businessman. A recognizable brand sets you apart from the competition and makes people trust you more. The brand should be aligned with the needs and values of those clients and should resemble your unique and competitive edge in the niche.
Narrow services down to the niche you are most experienced at. This may mean reducing the number of potential coaching clients, but it is also a shortcut to the most appropriate ones. At the very least, you will build a network of loyal clients whose issues you can address.
After that, you will find it easy to plan the appropriate marketing strategy. You will be able to create the right offers, emphasize the messaging, and direct your attention to the right groups.
Spread the word
The best marketing move is to let people know who you are and what you do. As a life coach, you need to master both listening and public speaking and do so as soon as possible.
Newbies, nevertheless, are often shy. They don't even dare to involve their families in friends in their activities. This is not how it is done – your life coaching clients' network begins with the inner circle.
Someone you know likely inspired you to pick a niche, so why not start with them? Friends who want to help you will be a precious source of feedback and advice, so get them on board. Be honest about your goals and your plans. They will then recommend your services to someone they know.
Get involved
Besides building your network, you should also spend some time exploring the market. A good idea, for instance, would be to attend network events. Utilize your professional connections to make the world aware of your existence, and to get more coaching clients.
The first place to check is the place where your clients hang out the most. For instance, you can post and comment on social media or attend events organized by professionals. All of these steps can bring you more leads, and you will be learning about your niche at the same time.
One of the greatest joys in a career is being in touch with people who share the same passions and interests. Such groups improve each other with ideas and suggestions and often result in powerful and durable partnerships.
Share your knowledge in a workshop
It doesn't matter if you are a beginner or an experienced professional. You can still successfully hand over the skills and knowledge you possess. Not everyone you see on stage is a born leader, but there are always people interested in what he has to say. There is no reason why you shouldn't try it too.
A workshop is a good place to start sharing knowledge. You can do that online or offline, for free or for a fee. The ability to give audiences complete audio-to-text transcriptions is crucial if you wish to speak to them online. You don't even have to be the organizer. Check local events and apply as a host speaker. Potential clients will afterward reach out to you.
You may not have your audience yet, so use the audience of other trained professionals. This way, you'd be turning directly to potential clients, so keep the following in mind:
Are your services affordable to them?
Do they share the same interests?
How can they reach you?
It may also happen that you don't have the answers to all of these questions, but the workshop can still go well. Invite the coaching clients to act instead or invite them for a get-to-know session. You'd be telling them something like: "If my lecture today made sense to you, feel free to book a session and tell me your story."
Consider freemium access
As we mentioned before, you're getting yourself in what is a very competitive market, to say at least. You may be confident about your skills and eager to share knowledge, and still, find it hard to stand out from the crowd.
If you want your life coaching clients to reach out to you for the first time, make it easy for them. Provide free access to high-value content or a free first session, so that you can onboard them smoothly. Even if they don't decide to use your services, you will get their contact information and keep them within the funnel.
The free assessment, however, should be as precise as possible. You'll need to focus on a single issue they have, that be an issue where you can help them.
And yet, make sure there is something left to do. You don't want them to solve the problem and strive away.
The win may be quick and sweet, but not complete.
Let's say you are coaching clients on how to lose weight. Don't 'spill the goods' in 15 minutes. Instead, explain your program and methods that can help them get to their desired weight. They will get interested in the routine and almost certainly come back to you.
Your success story starts with a scheduling app to streamline your calendar
Staying organized has never been easier.
You can now manage your business and grow your brand with a single, powerful software that keeps all of your appointments in line, your clients organized and your business booming.
Trafft is a life coaching software that is perfect for business owners who need to streamline their booking experience both for their staff and their clients.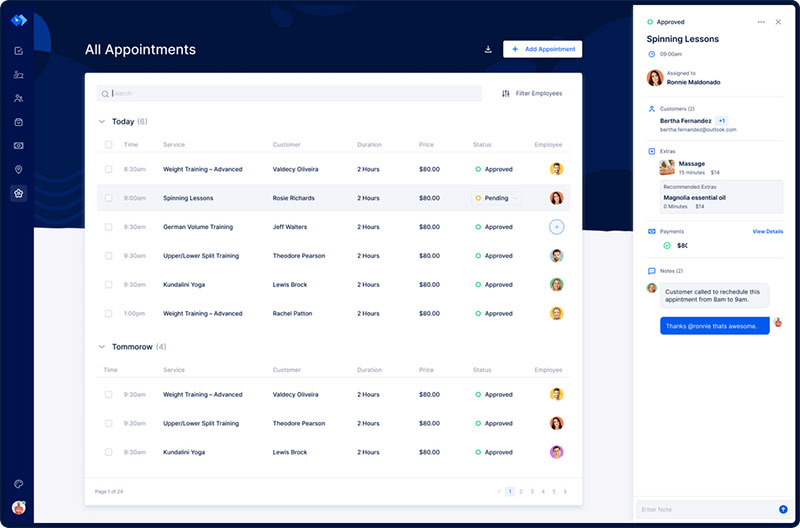 Trafft handles everything for you, even sending automated email or SMS reminders to your clients. No-shows? Not anymore!
The Trafft booking software adapts to different industries for a blissful online booking experience and employee management.
Want to know more? Check out Trafft's awesome features to see what you are missing.
Replace standard marketing with organic marketing strategies
Each activity that ensures a customer will come back to you over time and in a natural way can be named organic marketing. Thanks to your efforts as of now, you won't have to pay for ads, links, or additional content to keep customers involved. This is what experts refer to as 'inbound marketing. These are all the strategies used to create a loyal customer database and authentic relationships.
When coaching clients, you need to be around pretty much all the time. They need to see you on social media, read your engaging posts, or follow discussions you are in. Given how busy the marketplace has become, you'll need to ensure you're heard from the very beginning. Whatever your marketing plans may be, make sure you don't fall off the audience's radar. That is the most important thing.
And yes, at times it will feel like you are overdoing it. You will invest a serious amount of time in the beginning and feel as if it brought you nothing. But don't let this discourage you. Good things don't always happen overnight, and they sometimes require a rock-solid plan we keep to even if takes time.
Don't compromise on the quality of content
Your coaching clients as well as your prospective clients deserve nothing but the best. This is valid foremost for the content you provide them, which should be on point and should deliver value to them.
Nowadays, where sharing content is as easy as logging in on social media and pushing a button, we may even feel to urge to post content of average quality. This, however, is not the way a life coach finds the ideal clients. It is a simple and not needed waste of time.
For a life coaching business, every piece of content is valuable. It needs to attract new clients and bring value to the niche so that both your pocket and your reputation benefit from it. Thanks to quality marketing, you can impose yourself on the marketplace. You can gain authority before you've even talked to the new clients.  Make sure to not publish duplicate content. Duplicate content in SEO does more harm than good.
If authority is already there, you won't have to worry about getting new clients. You won't even need to think or maintaining relationships with current coaching clients. It will be them who want to acquire your services.
When it comes to coaching services, it doesn't matter what you are writing, but what kind of effect it has. You need to stay true to your brand and your coaching services and deliver insights your audience needs.
The second important consideration is where to post that content. These are the key channels where you can reach life coaching clients:
Blogs
Did it come to your attention that even the least known life coaches run a blog? Delivering articles regularly is a key marketing tool, so that ideal clients are aware of your expertise and want to hear what you have to say.
It is also a smart way to get coaching clients against your competitors, in a scenario where they search for help on Google or other engines. For this, you need to deliver optimized and strategic content. If your blog is a round for a while but doesn't generate organic traffic, it is worth reconsidering what type of content you are posting.
The first thing to check would be the keywords. Each post needs to be optimized with long-tailed key terms, and have a headline that attracts interest immediately. This, and all other SEO techniques can keep you at the top of this competitive industry. It may sound scary at the beginning, but technically it is not that complicated.
Video content
Videos can engage coaching clients fast and efficiently. Take yourself as an example: are you more prone to see a video on the news feed or read an article that comes up?
What is the reason for that? The ideal client, as well as yourself, finds it easier to consume and process information that is delivered visually. It is simply more acceptable to the human brain and can be memorized for a longer time.
This is why you should run a YouTube page or a TikTok channel and post quality pieces. At the same time, share your videos on social media such as Instagram or Facebook. You don't even need to be around all the time to get coaching clients. One on-point video per week will be enough to keep the coaching client engaged and to build momentum.
The short-term costs may be considerable, but this will, either way, be a high-leverage activity that pays off in the future.
Podcasts
Podcasting proved to be an efficient method to impose yourself in every niche. When it comes to coaching clients, however, it is simply irreplaceable.
Don't worry if you don't have much experience with it. You can join by participating in other people's podcasts and create your channel later on. The effort is considerable, but it means investing in smart marketing that can get coaching clients very soon.
Participating in other podcasts will expose you to a different audience. It will also enable you to get coaching clients on channels you didn't expect. There are many benefits from doing this:
By the time you launch your podcast, you will already have an audience
You can reach the ideal client with your expertise
You can get connected to experts and influencers in your niche. This will do miracles for your credibility, as far as every coaching client is concerned.
You can share your communication strategy upfront.
Share content on relevant websites
While the first and most important thing is to run a site of your own, making guest posts can be surprisingly effective for your marketing efforts. Plus, you get paid to share your knowledge and reach out to coaching clients fast.
Best of all, a potential paying client will be able to find your blog online and read your content even if you didn't post anything for ages.
If it seems that your posts are not being accepted as they should rethink your strategy. Attend networking events to understand what to do better. You should also share your ideas on websites that are not necessarily related to coaching clients online.
For instance, posts on health and well-being would look perfect on a travel website. The same goes for an article on dealing with finances during the holiday season. The sky is the limit!
Join LinkedIn
If your coaching practice focuses on business clients, make sure you are on LinkedIn. Here, you can find all sorts of individuals important to your marketing strategy. Among them are, for instance, CEOs, employees, influencers, marketing experts, etc.
By building connections with these people, you can engage with them in many different ways and keep the conversations ongoing.  It is also the perfect place to attend relevant networking events and share quality posts. You can share content at networking events easily by creating a QR code for a PDF. It's a smart way to share content fast.
Improve the profile all the time – you need to stay focused on your niche and suggest solutions for problems your clients may have. You can even use your LinkedIn access for coaching clients online and make it your most efficient source of profits.
Take your life coaching business on Facebook
Given how many people still have a Facebook account, this is probably the best place to launch your marketing campaign.
This is what you should do:
Keep your group engaged. The content you deliver to them should be compelling and fun. Remember – you are not only educating people but also providing them a fun hub they like to visit in their free time.
Keep the audience engaged. You can also tag clients to boost engagement and make people outside the group aware of your existence. Most importantly – don't get discouraged if members are not participating actively. They are there and they follow what you do, and that is what matters.
Stay active, and post something at least once per week. In the best case scenario, deliver 3 to 4 posts every day. This is important because more than 500 groups on Facebook are already doing what you do.
Last but not least, share your events and provide links to live training sessions. This type of networking skill helped many experts find leads and engage potential clients. This way, your group will not only be fun to look at, but also bring value.
Share expertise on Quora
Quora isn't the easiest way to make yourself heard, but it is certainly worth it. It has more than 300 million users as we speak, which makes it the perfect platform to share knowledge.
You should begin by involving customers that are active Quora users. You can easily figure out who's a prospect by looking at the questions they ask, as well as their profiles. You can even learn by spending time there and following the work of experts in your niche.
Once you've attracted attention, answer questions as precisely and in detail as you can. Link the answers to your blog posts or success stories, and make sure people know you are a certified life coach. Reputation on Quora often means reputation everywhere else. You will be the source of truth each time a prospective client has a question.
The email list was and remains one of the most important sales strategies
True, an informative blog post can do miracles for your business. How much is it worth, though, if you don't have an audience to share it with?
Nobody likes sending daily emails (or facing an ever-growing list of unsubscribes). And yet, emails are still the best way to attract clientele.
The emphasis at the moment is for sure on social media, your Facebook group included. As a result, other life coaches decide to focus on unique selling propositions and skip emails completely. This may make sense to you, but you should know you're giving up on a valuable resource.
We'd say, test the approach first. This is how you can do it:
Write short 200-300 words emails every day
Don't complicate things: focus on short lessons or simple stories, or even send out interactive emails.
Remember to include the CTA in each email
Emails open your way to an unlimited number of interested subscribers who could enjoy your content. Over time, they can turn into paying clients who trust and support your coaching work. You need to approach the right target audience at the right time, and explain why your business is better than the competition. You will get more and more clients over time.
Focus on referrals
There are many ways to reach out to your target audience, and referrals are certainly among the best.
And still, it is not enough to be good at what you do. Referrals need a strategy of their own.
First and most important, pay attention to the clients you already have. Each session should be better than the last one, and the progress should be visible. Keep track of results and improve your practices, so that clients online know you care for them.
That being done, referrals will follow a natural trajectory. It won't be you asking the question 'Do you know someone who needs a coach?'. People will already be able to remember your name and recommend you to a potential client.
Paid marketing for your coaching practice
If you are looking to grow a new business and still don't have a customer database, consider paid marketing. Many strategies can direct your content to the right audiences. They can also lead them to the desired action, such as reading a post or subscribing to an event. Keep these actions in tandem with your organic work, and the results will be there.
As an example, think of advertising on social media and search engines. Online advertising is still the first and best move in generating desired leads who can pay for your services. The more present you are, the easier it will be to find clients and expand in your niche. Keep in mind that you can also find clients by advertising on YouTube and Instagram.
As we mentioned, however, paid ads won't work that well if you don't keep them in line with your organic strategies. The key is the mix, and you need to determine what works best for your audience.
FAQs about getting clients as a life coach
1. How can I effectively market my life coaching services to attract new clients?
Understanding your target demographic can help you create a marketing strategy for your life coaching services that speak to their needs and desires.
To contact potential customers, you can utilize a variety of marketing strategies like social media, email marketing, SEO, and advertising.
To increase your influence, you can also team up with other experts and form alliances. Track your outcomes carefully and modify your marketing strategies as necessary.
2. What are the best platforms or channels to use to reach potential clients for life coaching?
Your target audience will determine the most effective platform or channel to reach potential customers for life coaching. Building a following and interacting with potential customers is easy on social networking sites like Facebook, Instagram, and LinkedIn.
Reaching out to potential customers who have previously expressed interest in your services through email marketing is also useful.
You can reach more people by using SEO and advertising, but the costs are higher.
3. What are some proven strategies for generating referrals from current clients?
Offering outstanding service and outcomes is one of the best methods to get recommendations from current customers. On your website and social media channels, invite customers to post reviews and testimonials. Provide rewards for referrals, such as discounts or bonuses.
A referral program that pays your existing customers for introducing you to new customers is another option.
4. How can I differentiate myself from other life coaches in a crowded market?
You must determine your own value offer if you want to set yourself apart from other life coaches. What distinguishes you from the opposition? Think about your abilities, knowledge, and character. Create a concise brand message that expresses your distinctive value proposition and connects with your target market.
5. How can I leverage social media to increase my visibility and reach as a life coach?
You must produce interesting and helpful material that appeals to your target audience if you want to successfully use social media as a life coach.
By responding to comments and messages, you may interact with your fans and reach a larger audience by using hashtags. To reach a wider audience, think about running social media advertisements. After you see your results, change your strategy as necessary.
6. How do I identify my ideal client and target my marketing efforts toward them?
Understanding your ideal client's wants, problems, and desires will help you find them. Create buyer personas and do market research to better understand your target market.
Create a message that speaks to their needs and desires using this information.
Via a variety of channels, direct your marketing efforts at this ideal client, and then modify your plan in light of the outcomes.
7. What kind of content should I create to engage and educate potential clients about my life coaching services?
The demands and preferences of your target audience will determine the kind of material you provide. Think about producing articles for blogs, movies, podcasts, or social media that highlight problems and provide answers.
To demonstrate your skills and accomplishments, use case studies and testimonials. By offering your audience informative and valuable material, you may establish yourself as an authority.
8. How can I establish my credibility as a life coach to gain the trust of potential clients?
You must demonstrate your knowledge and accomplishments as a life coach in order to establish your credibility. To demonstrate your expertise and accomplishments, use testimonials and case studies.
On your website and social media sites, mention your qualifications and certificates. Provide informative content that establishes your authority in your industry and teaches and informs your audience.
9. How can I price my services competitively while still making a sustainable income as a life coach?
You should think about your target market, competitors, and value proposition in order to price your services profitably and competitively.
To find out how much your rivals are charging for comparable services, conduct market research. Think about your distinctive value proposition, then change your pricing.
Provide tier-based pricing alternatives to accommodate various needs and budgets. Also, take into account the time and effort needed to provide your services, as well as overhead costs like marketing, administrative, and other business expenses. Never undersell nor overcharge for your services.
Remember that price is a decision that you may make as you gain more experience and achieve better results.
10. How can I track and measure the effectiveness of my marketing efforts to attract new clients?
You must establish precise objectives and KPIs in order to monitor and assess the success of your marketing initiatives.
Track the usage of your website, participation on social media, and conversion rates with analytics tools.
Keep track of your email open and click-through rates as well as the effectiveness of your advertising. Use this information to assess the success of your marketing initiatives and modify your plan as necessary.
To find the strategy that works best, resonates with your target market, and aids you in reaching your business objectives, keep testing and experimenting.
Final thoughts
Acquiring new coaching clients is not easy, and there is no single right way to do it. Some coaches focus on social media and referrals, while others still prefer the old, good email list. Some are massively followed on popular platforms, while others work with a selected clientele. Some host podcasts and write blogs, while others answer questions on Quora. Long story short, none of them does the same.
What you need to do is to find a strategy that works for you, regardless of other life coaches. There are enough marketing strategies to test and examine, so the earlier you start the better.
On a positive note, you are already in a niche that relies on human connections and building relationships. What you need to do is to grow your customer database and keep them engaged, even when you feel that is not necessary.
Make a list of your strengths and select the tactics that work best for your coaching business. Follow the results closely, and change everything that doesn't work. When it comes to life coaching, you should never stop learning.
If you enjoyed reading this article about how to get clients as a life coach, you should check out this one about life coaching contracts.
We also wrote about a few similar subjects like life coaching intake forms, types of life coaching, coaching vs consulting, personality coaching, best coaching questions, transformational life coaching, life coach mission statement, and life coaching niches. 
And since we're talking about coaching topics, make sure to check out these on coaching apps, how to make money as a life coach, the coaching business model, being a time management coach, and creating an efficient coaching schedule.