The Most Successful Life Coaches You Can Learn From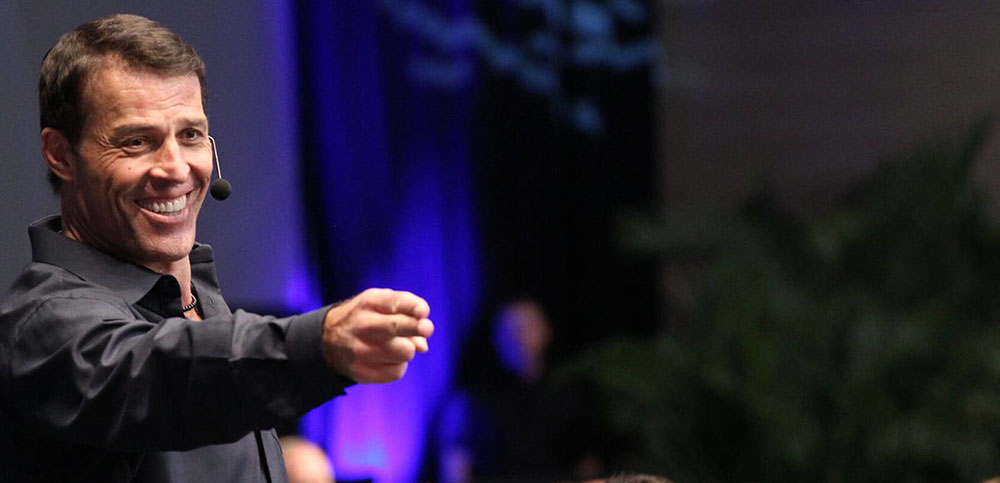 Life coaching is a relatively new profession. This practice includes more than career advice: it supports people in different areas. This includes personal development, mindset, and relationships.
The coaching business started in the 1980s. Since then, many successful life coaches reached an international level and are now well known. For example, they can be authors or speakers.
This discipline is about providing a holistic view of the world. In other words, it helps people achieve their goals in every aspect of life. No matter what your profession is, life coaching is always a great help. This is particularly so when it comes to relationships and careers.
However, finding the right professional can be a challenge. There are many coaches out there and each satisfies different needs. If you need help, check out this list of successful life coaches. They all help individuals to improve their lifestyles.
Cynthia Santiago-Borbón, LCSW-R

Cynthia Santiago-Borbon is a transformational life coaching expert. She has been helping people for more than two decades. Based on mindfulness, liberation, spirituality, and positive psychology, she has lots of mentees.
With her, clients achieve success and align their goals to higher purposes. Undoubtedly, this is a great way to make a good impact on society.
Thanks to her techniques and therapeutic coaching, many people have found their strengths.
Tracey Ward

Tracy has 15 years of experience helping professional women. This is not only her job but also her passion. Based on her skills, she has transformed the lives of countless people. She's worked with executives, business people, and corporate players. In all cases, she helped them unleash their potential and improve their communication skills.
Her concept is based on silencing negativity and liberating one's inner beauty. It's important to note that this can happen anywhere: at home, at the office, with your family, or when you're by yourself.
Mayra Cardozo
Take a look at this website and meet Mayra Cardozo. This is one of the most successful life coaches in Brazil.
She has a powerful resumé and a history of helping people worldwide. Specializing in feminist life coaching, she is a human rights teacher and is committed to 'ending the patriarchy.'
Through her coaching practice, she empowers professional women and helps them become emancipated. This includes freeing themselves from their own oppressive mechanisms, as well.
Evette Rose
Life coaching is not only about inspiration but also about healing wounds. And this is Evette's specialty. We're talking about a life coach, a trauma-release practitioner, an author, and a personal development teacher.
Being the founder of the Metaphysical Anatomy Technique, she helps individuals to solve problems that come from past traumas. Thus, by healing past wounds, one can thrive and achieve success.
Her book, Metaphysical Anatomy, covers emotional components that relate to diseases. Moreover, the book includes solutions and innovative approaches. Readers can find a way to heal and improve their quality of life.
Farrah Miller
If we're talking about successful life coaches, we can't forget about Farrah Miller. Founder of FM Wellness, she is a nutritionist and a certified coach. She also works as a Reiki master, Online Wellness professional, and a Beyond Quantum Healer.
After having experienced childhood trauma and emotional pain, Farrah found a solution. Now, she lives with purpose and in peace.
For the past 11 years, she has been learning important skills that all successful coaches must have. This includes spiritual– and science-based techniques, and various practices and tools. With this, she not only enriches her mind, body, and soul: she helps others do the same. If you're looking for a coaching practice that will help you live a fulfilling life, this is it.
Amberly Lago
A peak performance life coach, Amberly has over 20 years of experience. She supports athletes, entrepreneurs, and CEOs, helping them achieve financial success. Amberly is also an expert in transformation and resilience.
You'll be glad to know that this is one of the most successful life coaches on this list. Apart from being a best-selling author, she has a podcast and is a TEDx speaker. Through her book True Grit and Grace, she empowers individuals worldwide. How does she do it? She shares her own life story and how she managed to turn a tragedy into success.
She also hosts numerous workshops and shares methods and tools that teach resilience and perseverance. Take a look at this website, and you'll find inspiration for any life coaching business.
Your success story starts with the best booking app for the job
Staying organized has never been easier.
You can now manage your business and grow your brand with a single, powerful software that keeps all of your appointments in line, your clients organized and your business booming.
Trafft is a coach booking software that is perfect for business owners who need to streamline their booking experience both for their staff and their clients.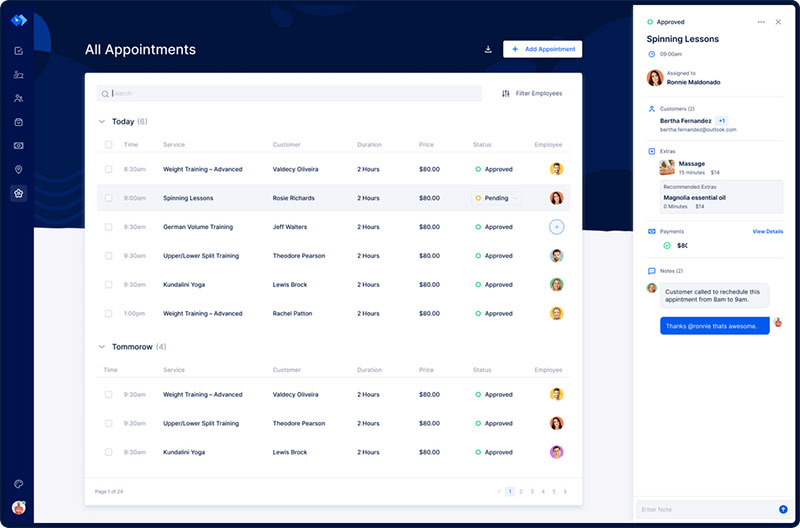 Trafft handles everything for you, even sending automated email or SMS reminders to your clients. No-shows? Not anymore!
The Trafft booking software adapts to different industries for a blissful online booking experience and employee management.
Want to know more? Check out Trafft's awesome features to see what you are missing.
Rich Litvin

This life coaching expert runs a consultancy that supports world leaders. His agency is based in London and Los Angeles and helps different kinds of professionals. This includes athletes, Hollywood directors, special forces agents, presidential candidates, and serial entrepreneurs.
Besides being the co-author of Prosperous Coach, he is the founder of the Four Percent Club. This is a select club for only four percent of the best life coaches in the world.
Daniel Mangena
Daniel is an expert in turning adversities into opportunities. He started with a lifeline to help suicidal people and finally created his system, the "Beyond Intention Paradigm." This program is based on four steps that help people achieve their goals.
He has not been free of suffering and struggles himself. This is why his life coaching business is so helpful: it's based on his own experience. He was able to find a path toward personal development, and now he shares his knowledge with others.
Publisher of podcasts such as Do It With Dan, he actively works on various projects. This includes blogs, international conferences, published articles, and a blog. All in all, there is no doubt that he helps thousands of people around the world.
Iyanla Vanzant
This is a great example of successful life coaches who inspire millions of people. Known for her reality show Fix My Life and her books, she offers exceptional coaching services. She also appeared several times on The Oprah Winfrey Show.
Kimberly Olson
Kimberly's website is a clear reflection of her life coaching skills. CEO of a large coaching business and social media expert, Kimberly is one of the most successful life coaches. Her company is called The Goal Digger Girl, and she has been chosen as the second top recruiter in the world.
Finally, she has written three books that are among the most sold on Amazon. Moreover, she was listed as one of the 25 top podcast hosts.
Chi Quita Mack

With an interesting resume, this life coach surprises everyone. She is a social worker, an author, a major in the U.S. army, a wife, and a mother. Moreover, she holds a Bachelor of Science in biology and a master's degree in social work.
Chi Quita Mack created a safe place to support women. They can come here to relax, empower themselves, and find their inner strength. She holds individual life coaching sessions to empower clients.
Aren Singh Bahia
Aren lives a full-spectrum life and is a speaker, life coach, and entrepreneur. He grew up in Vancouver, Canada, and developed his spirituality in Asia. Practicing yoga and meditation in the Himalayas, he came to understand the importance of compassion and generosity.
In 2016, he decided to start his life over, and thus he launched five different businesses in five years. His work allowed him to raise money to help underprivileged children in Bali.
Steve Chandler

Many successful life coaches are celebrated authors. Steve Chandler, for example, has written 30 books and has been translated into 25 languages. He works in life coaching and has been in this profession for over two decades. The media has even recognized him as one of the most powerful public speakers in the country.
Steve not only helps clients, but also other life coaches. He created a school called Coaching Prosperity where he trains prospective coaches, teaching them good practices and how to get their own clients.
Michelle Valenzuela Wolf
In addition to being a marketer, Michelle is an entrepreneur and has three children. She is one of the best in her field as a certified coach.
The proud founder of Empower House, Michelle managed to integrate a wellness community with business. This is how she can support women during major life transitions. Moreover, she promotes personal growth and spiritual fulfillment.
If you choose Michelle, she'll help you find your path and pursue your objectives. Most importantly, all of her coaching business is based on solid values.
Mario Che
By helping people in all aspects of life, Mario Che runs a successful life coaching business. He helps individuals to reconcile their relationships, achieve financial success, and overcome addictions. If you want to earn seven figures, become more fit, or start a business, Mario can help you.
Besides being one of the most successful life coaches, he is a transformational expert and a talented dancer. He managed to create a profitable business from scratch and now helps others do the same. Finally, he is very proud of his newest project "GOATSWIN."
Tanya Armstrong
With an impressive career track, Tanya is a public speaker, influencer, and recording artist. She is definitely one of the top ten professional life coaches that you can find.
She established her coaching business after losing her daughter-in-law and mother to cancer, and she committed to her career. Thus, she helps every client to run a successful business and cultivate a fulfilling personal life.
You can find her in the course called "Life by Design Mastermind." She is also available for individual sessions.
Marie Forleo
Meet Marie Forleo, a renowned life and business coach. Prioritizing self-care, she encourages potential clients to foster a positive mindset. Also, she knows that keeping a fresh perspective is key to preserving mental health.
The business world is harsh, so she trains people so that they can perform well in a corporate environment. Finally, she hosts the show MarieTV and wrote the book Everything Is Figureoutable.
Alison Canavan
With Alison, people can make their dreams come true. Living your life at its best is possible thanks to Alison's coaching practice. She's not only intuitive but also understands the power of mindfulness.
This meditation teacher created a series called "Wellbeing in the Skies." Designed for Ireland's airline, it helps people overcome their fear of flying. Moreover, it comes with valuable advice about preventing anxiety and promoting gratitude.
She also has an online coaching business with workshops. By this, she helped many people go through the 2020's quarantine. Her workshops include titles like "Envision Your Life," and "Keeping Energy and Immunity High." All in all, her work has helped many people improve their lives.
Kacey Kingry
A learner and a spiritual mover, Kacey is committed to mental and emotional transformation. But what makes her practice special is the connection with physical movement. Kacey Kingry is known for her yoga teaching and life coaching success. With her sessions, she motivates others to live powerful experiences.
Kacey used ancient yoga teachings to make positive changes in her life, and this is what she teaches. Her concepts will surely help you in your inner evolution.
Dr. Corrie Block
Known by his two books, Spartan CEO and Business Is Personal, Corrie is one of the most successful life coaches. Dr. Block has had to overcome his fair share of obstacles. This includes failure and bankruptcy. However, he's managed to rise again every time. Now, he is acclaimed in many countries.
His main goal is to help others thrive in the business world. Thus, you can connect your mission, vision, and values effectively. Changing one's daily behavioral patterns is vital, and Corrie knows this. This is why his executive life coaching practices have such good results.
Tash Leath-Hamilton

A keynote speaker and an author, Tash offers excellent coaching services. Only by hearing someone's voice can she see a person's past, present, and future. For this, all she has to do is look at a picture or read a text.
Tash has many high-end clients like Towanda Braxton and Bryson Tiller. Thus, she provides services to persons both in business and entertainment.
More than 300 people consult her every month, and this is not a coincidence. Undoubtedly, she has a unique way of helping people.
Melissa Wiggins
Originally from Scotland, Melissa Wiggins currently lives in the United States. She got a law degree and later became a certified coach. Now, she helps women all around the world. Empowerment is important, and Melissa knows this, driving her clients into self-knowledge.
With a long career, Melissa has won multiple Women of the Year awards with different magazines and has appeared on Fox News. In 2021, the media recognized her asas one of the main influencers in her field, and she is considered a leader. Her success took her to perform as a speaker across the country.
Bob Proctor
Bob Proctor considers himself a philosopher. His book You Were Born Rich is a New York Times best seller. Originally from Canada, he is known worldwide and was one of the speakers in the movie The Secret.
Lindsay Rose
Speaking about role models, Lindsay Rose is a perfect example. Five years ago she decided to leave her corporate life behind to pursue her passion. We're talking about helping others through coaching services. Thanks to her courage, she survived childhood trauma and an abusive relationship. Now, after her self-healing journey, she has a new perspective. By holding on to the idea that life is more than sorrow and pain, she managed to change the world around her.
And, while doing so, she understood that she could help others too. Lindsay developed a method that frees the mind from limitations and negative thinking. Thus, she teaches people to unlock their potential. Possibilities are limitless, and this life coach helps you find them.
Martha Beck
Martha Beck is an experienced professional who coached Oprah Winfrey. This celebrity described her as one of the smartest women she has ever known. Besides running a training program, Martha has also written a best seller.
Atousa Raissyan
Her clients refer to her as a life-changing person, an intuitive healer, and a guiding light. Atousa is a certified life coach specializing in transformational healing. Thanks to her genuine passion for helping others, she is a great spiritual teacher. Book a session with her and unlock your potential to create the life you desire.
Wellness is key in Atousa's coaching practice. For seventeen years she has worked in this area, transforming the lives of her mentees. Moreover, she has an impact not only on the individual but also on the family. In many cases, people come to her after trying other life coaches unsuccessfully.
Brigit Hegarty
Founder of the studio Two Tone Yoga, Brigit is internationally recognized.
Being a yoga teacher and a mom, she focuses on a holistic approach to coaching. From her coaching methods, many businesswomen recover from burnout syndrome and gain self-confidence. With this comes a boost of vitality and energy.
If you want to deal with stress and anxiety, she is the right person to help you.
Kharina Kharran
Kharina specializes in Complex-PTSD and helping trauma survivors. By removing anxiety generated by trauma, she helps people improve their lives. Her practice is characterized by a balance between techniques and needs. Thus, she can help patients heal and rewire their brains.
The reason she is so effective is that she experienced childhood trauma herself. Thus, she can turn these experiences into drive and resilience. With firm coaching concepts, she is committed to self-development.
Gia Helena
Gia is a successful psychologist and one of the best executive coaches. Her experience spans 16 years of teaching leadership and high performance. Life coaches like Gina touch the soul of their clients, particularly women. If you want to go from being a submissive girl to an alpha woman, you surely can use her advice.
Teaching the art of "Living With Boldness," she provided training at the headquarters of major brands. This includes BMW, Coca-Cola, Adidas, and Reebok.
Dr. Divi Chandna

A coach like Dr. Divi can help people change their lives significantly. This includes concepts such as health, wealth, and enjoyment.
With intuition at the center of her practice, Dr. Divi proposes an innovative approach. She considers intuition to be a superpower that every person has, and by releasing it, we can improve our lives. New opportunities suddenly open, and you get to know a whole new you.
Understanding how the universe works is vital for Dr. Divi, who believes in turning hustle into ease. This is why she is among the most successful life coaches with multiple appearances on TV and having been a speaker at TEDx. She also wrote an Amazon best seller.
Michael Neill

If you want to know Michael Neill, read any of his five best-selling books. Two of the most popular ones are The Space Within and The Inside-Out Revolution. Michael's work has been translated into 17 languages.
His coaching career is so impressive that he advises royalty, CEOs, and celebrities.
Tony Robbins
Tony helps people find their true passion and realize their potential. Maybe this is why he is so successful. Limiting beliefs can stop you from getting your dream life, and this is where Tony comes in. Besides being a best-selling author, he is an entrepreneur and a philanthropist.
He has over 40 years of experience and has helped more than 50 million people.
Sophia Casey, PCC
Sophia has a unique ability for acceleration and execution. Thus, she can increase resilience and support people effectively. With Sophia, you'll learn to leverage your strengths and rise above your circumstances. Focused on high-profile clients, she helps them improve their leadership skills and enhance productivity. She'll also help you to communicate with others.
After her husband had brain surgery, her family had to face many of challenges. Luckily, she did not give up, instead, she built her coaching business. Some of her biggest accomplishments include the journal Ease and Flow, which helps you connect to life and embrace courage.
Kevin Thornton
After graduating from Eastern Michigan University, Kevin started his prolific career. He has a bachelor's degree in health administration and a master's in psychology.
But he found his life purpose when Iyanla Vanzant coached him. This was back in 2011, and since then he has been committed to educating and inspiring others. Through empowerment, he believes people can be the best versions of themselves.
He got his life coaching certification in 2013. Finally, two years later, he joined the Integrated Institute of Nutrition.
Last Thoughts About Successful Life Coaches You Can Learn From
The life coaching industry is always evolving. Professionals have more and more resources to help their clients. Thus, new practices become vital not only for the coaching sector but also for society.
If you're looking for successful life coaches, start by considering their mindsets. Remember that the key is their desire to create meaningful changes. So, choose a coach that understands what you need and will help you reach your goals.
If you enjoyed reading this article about successful life coaches, you should read these as well: