The Best Free Meeting Scheduler Tools You Can Use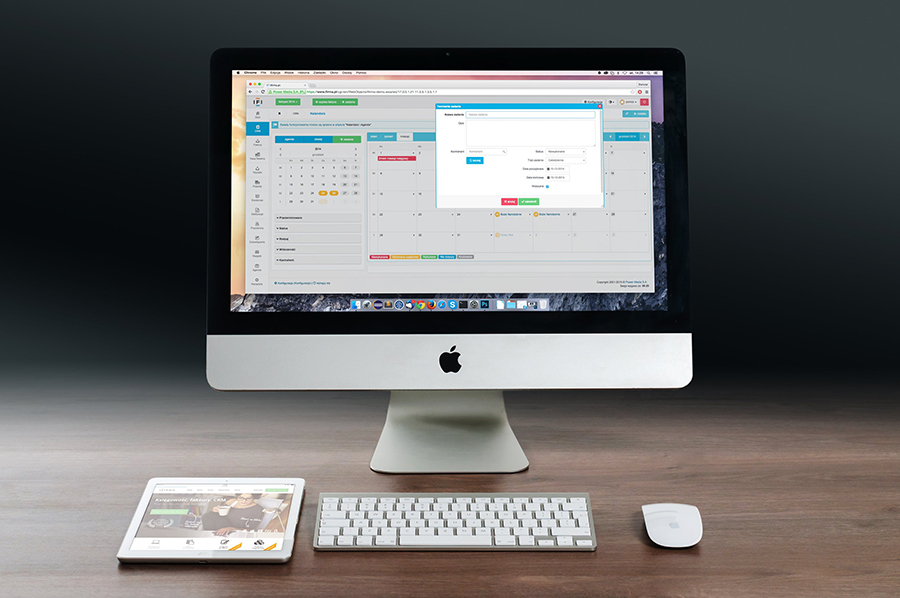 'This meeting could've been an email". We've all thought this at some point while we are wasting our time in unproductive and prolonged meetings. Even worse than this though is the additional time we spent arranging the meeting.
From asking everyone's availability and emailing back and forth, to phoning those who didn't reply, planning a meeting can be a lengthy process. Not to mention setting up Skype or Zoom and, adding the meeting to the calendar —  the list goes on.
It's true: for some meetings, a simple email would have been sufficient. However, there are times when you do need to meet in person to discuss ideas and plans. So how can you make these meetings as efficient as possible? The answer is by saving time on the scheduling process. That way, no matter how the meeting goes, at least you won't have had to waste hours or days of your life planning it out.
Why not try using a free meeting scheduler to save your precious time?
These kinds of apps can do all the hard work for you, leaving you more time to do all the fun stuff.
The Best Free Meeting Scheduler? Let's find it here.
Amelia Lite
Amelia Lite is your new best friend. It is a free meeting scheduler that lets you use its automated scheduling system for WordPress. Small businesses or individuals will find this a very useful tool for all their meeting scheduling needs.
Amelia Lite uses the latest enterprise-level technology to create a fluid and functional system. Both the backend and the front-end are user-friendly and intuitive to navigate.
The user experience is unparalleled, even when using it on a mobile device or tablet.
No matter whether you're managing the back-end or have been invited to a meeting using this software, you'll fall in love with its slick scheduling capabilities.
You can choose to have a calendar view on the back– end, which is a convenient way of viewing all your appointments in one place.
You could also choose to view your employees' appointments from the admin dashboard on WordPress.
What more could you need?
Rally
Those with big teams, especially those working remotely, know how hard it can be to schedule meetings. Finding a time that suits everyone is no easy task. By using Rally, you can easily create a poll so attendees can vote for the best day and time for the meeting themselves without you having to email and ask each person individually.
Rally is a simple and functional free meeting scheduler that lets you make pages for events and meetings. You can share the link to your event so that your attendees can vote and discuss the meeting on the page.
You'll find the added feature of the comment section on the meeting page very handy. On this, recipients of the link can discuss the agenda or logistics of the meeting beforehand.
ezTalks
Creating an ezTalks account is simple. You can log in to your Google or Facebook accounts to do it. It functions perfectly on mobile devices with Android or iOS and your computer with Mac or Windows. It gives you the ability to manage all your meeting arrangements online.
When you've decided who to invite to the meeting, you can just select them from your contacts or enter their email address. Then, all your attendees will get all the info and meeting subject in their email inbox. The process is so simple, and it will save you lots of time.
The thing that differentiates ezTalks from its competitors is that it lets you host meetings online for up to 100 participants. Remember, this is a FREE meeting scheduler! Its online meetings feature has perfect audio and high-def video. Meetings with connectivity issues will be a thing of the past once you start using this software.
WhenIsGood
If you're after the simplest, most basic option for scheduling, WhenIsGood is where it's at. Other software certainly has more bells and whistles but if you just want a software stripped down to the basics, you'll be very happy with WhenIsGood.
What you need to do first, after creating an account, is to set up your availability on the calendar. Then you can select times that suit you for a meeting. Once you've done this, just add in the meeting info and create an event.
Appointlet
Appointlet has thousands of members for a reason – it offers a great way to schedule meetings.
It offers CRM features as well as web conferencing integration. This makes it so easy to arrange any type of meeting you could possibly want.
You can even create a fully customized URL to share the meeting with others. This can be entered on your website so people can book from there. All you need to do is create your account and share the link to start organizing your next meeting.
Appointlet has live customer support, so if you face any issues you can ask them and get help right away.
Appoint.ly
If you're looking for an easier way to schedule one-on-one meetings, you're going to want to try Appoint.ly. You can set up your own shareable booking page, which clients can access to quickly set up an appointment.
They can request any kind of appointment and there are different length options for these. Whether it's a 30-minute catch-up or a 1-hour meeting, this tool does it all.
After seeing your availability, the requester can select a time that suits you both. Then you have the ability to modify, accept or reject the appointment. This tool was created especially for one-on-one meetings.
Google Calendar
You may not have considered using Google Calendar as a free meeting scheduler. Until now that is. It is a great option for smaller businesses that don't need the extra storage options of the Business edition.
Google Calendar can be customized with color codes, reminders, and locations for appointments.
You can send meeting invites and you'll find that it has a lot of flexible features on offer. The great thing about it is that it integrates with Gmail and the rest of the Google suite of apps. This is perfect if you're not looking for anything too complicated.
Assistant.to
Wish you had an assistant? Assistant.to is the next best thing. You can use it to share availability with others in order to schedule meetings. Enjoy doing this easily right from Google Calendar and Gmail.
You'll feel like you have your own assistant with Assistant.to integrated into your Gmail.
When you're composing an email in Gmail, you'll be able to set up an appointment including the length and place. That all gets included in the email and the other person can choose the best time for them.
After they've chosen a time, the meeting gets added to your calendar – including all the details. This scheduler works really well for one-on-one meetings.
X.ai
If you like being up to date with the latest technology to make your work processes more efficient, X.ai is the perfect tool for you.
This meeting scheduler utilizes two AI assistants to help you with your meeting arrangements.
They are called Amy and Andrew Ingram. Set up your account and CC these two on your emails. Then sit back and relax while your new AI assistants handle the back and forth email arrangements until a time is decided upon.
Don't worry, it's unlikely that the recipient will be able to tell that Amy and Andrew are not real people. Plenty of people using this tool have given feedback that they thought they were real. X.ai integrates with Outlook, Google, and Office365.
Boomerang Calendar
If you want to schedule a meeting quickly, Boomerang Calendar can help you with that. Make a note that this is a browser extension, and you need to be using Gmail and Google Calendar for it to function. It works with either Chrome or Firefox. You can use it to host online group meetings as well as arrange in-person appointments.
It functions by working off your Google Calendar availability and will let you know about any potential overlaps ahead of time. With just one click, you can find your availability for the following days.
Calendly
Calendly is a great tool that integrates with the most popular calendar options. These include Outlook, iCloud, and Google calendar. Remote teams will love using it as it can figure out the time zone differences, as well as adding time buffers between meetings. It offers the function of limiting the number of meetings per day, so you'll always have enough time for your other work.
Once you enter your time preferences, Calendly takes uses that to set your availability. Email your customizable meeting link to recipients to allow them to choose a meeting time that suits them. Then this will be added to both of your calendars.
SuperSaaS Appointment Scheduling
SuperSaas is one of the best online booking options in terms of flexibility. It is easy to use and manage, plus it offers guidelines to help you get started. It has many customizable features that will allow you to create your perfect schedule, too.
This scheduling tool can handle the complexity of multiple meeting rooms and will manage user access to these.
MeetingBird
Coming to you from the creators of Front, the group email system, is MeetingBird, the company's newest creation. It is a Chrome extension that lets you view your calendar with your email. You need to be using Gmail or Office 365 for this app to function properly.
It has many of the same features as other apps mentioned above: it can schedule meetings, create events, send notifications, and offer schedule polls to find the perfect time slot for all attendees. It can also show recipients your calendar availability and offers meeting templates.
Its uniqueness is in its ability to save you time and make your business processes more efficient. What we all want is more hours in the day, and MeetingBird can help you with it.
FreeBusy
Pretty much every free meeting scheduler out there can help you schedule 1:1 meetings, but it's rarer to find one that helps with group meetings.
This scheduling tool is a treasure because it offers both functionalities. In just 1 minute, you could have already created a meeting with both your external and internal stakeholders. Have remote attendees? This is no problem with FreeBusy's web conferencing integration.
If you are after a scheduling poll to find the best time for everyone, you can do this too. Enter the meeting details and poll recipients on the best time for everyone.
Grapple Meetings
Get one of the latest meeting schedulers there is by using Grapple Meetings. It was created by a former client of IMPACT.
This scheduler works around a poll-based system for selecting a meeting time. Viewers will also be able to see what other people voted for which makes it easier for them to change the time to suit everyone.
Vyte.in
You'll need a Google account to use Vyte.in if you're the meeting organizer. The people you invite don't have to use Google, though. After logging in, you'll be able to see any conflicts you may have.
Vyte.in uses a voting system for meeting times that suit the attendees. The online meeting scheduler will keep track of what people are choosing. It is super convenient because the guests don't even need to login to use this system. It will send them meeting invitations and add your meeting to your Google Calendar after the time has been finalized.
NeedToMeet
NeedToMeet gives you a form to fill in with all your meeting information so that everyone can see it. This includes the length, dates, and location you are suggesting. It sets up a NeedToMeet page for that meeting with all the relevant information provided there so that you can schedule meetings easily.
Then, you can send attendees a link to that page or forward the invitation. You could select a time without even leaving your email inbox. After everyone has indicated their availability, you'll view this as an easy-to-read table with the best times.
This free meeting scheduler tool is great. The only reason to pay for the premium version is if you want calendar integration or priority support.
MeetOMatic
The last tool on our list is the group scheduling tool, MeetOMatics. It helps you find a meeting time for multiple people. If you opt for the free version, please note that it won't sync with your calendar. If you choose the premium plan, however, you'll be offered more functionality. This includes sending meeting information into an excel or CSV sheet for easy data management.
While it's not going to pick up on your conflicts, it also doesn't require a Google account. So, if this has been an issue for you with other apps, this could be your solution. Regardless, the basic version is free, so you could try it out to see if it works for you.
Ending thoughts on the best free meeting scheduler
Scheduling meetings with many people is a nightmare no matter how experienced you are.
While you're trying to find a time, people's schedules fill up and you have to start from square one.
Managing invites, sending out meeting details, and creating reminders can take up a lot of time. That's why many people turn to free meeting schedulers to help them.
Choose one of these apps according to what suits your work style best. Having used some of these personally, I know they can save a lot of time and energy.
Try them for yourself to create more free time in your day.
Your meetings will be more efficient and productive, and you can finally get back to work!
If you enjoyed reading this article about free meeting scheduler, you should read these as well: