Top Mentoring Tools and Apps to Make A Lasting Impact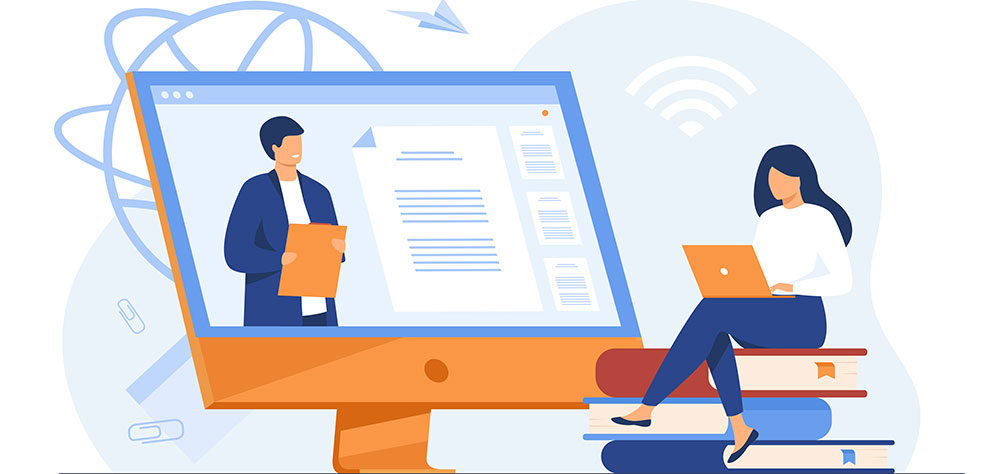 Workplace mentoring can be an amazing tool, both for mentors and mentees. Often the support and guidance that experienced mentors offer are precisely what employees need for many critical skills. It can build confidence, develop professional skills as well as help contribute to overall organizational success.
Unfortunately, although mentoring programs can be very useful, they can also be difficult to organize and implement. Mentoring tools or apps can help alleviate stress when it comes to planning, evaluating programs, and delivering.
You may worry about investing in a new mentoring program that you don't know about so, where should you start?
Why Choose Mentoring Programs?
Here are just a few of the reasons why mentorship programs have been growing in popularity recently:
Less administration: Instead of managing the many spreadsheets and email chains of several proteges, program managers can access everything necessary to one convenient mentoring platform. This can save plenty of time, as well as save money for your company.
Improved accountability. Mentoring programs can keep track of learners' progress automatically. From there, proteges can see the next tasks and previous ones, which can encourage ownership of their own performances.
Programs are easier to scale: With the right software, mentors have a more efficient way to create reusable digital templates for worksheets, exercises, and other mentoring tools.
More strategic mentoring: Software can simplify the planning process for mentors, giving them the freedom to focus on important details such as program content and how each employee's development aligns with organizational goals.
Now that we have discussed what makes a good mentorship program, you may be wondering which one should you use. Here is a list of the top mentoring tools and programs that you can use in your business.
Recommended app for scheduling appointments: Trafft
Staying organized has never been easier.
You can now manage your business and grow your brand with a single, powerful software that keeps all of your appointments in line, your clients organized and your business booming.
Trafft is perfect for business owners who need to streamline their booking experience both for their staff and their clients.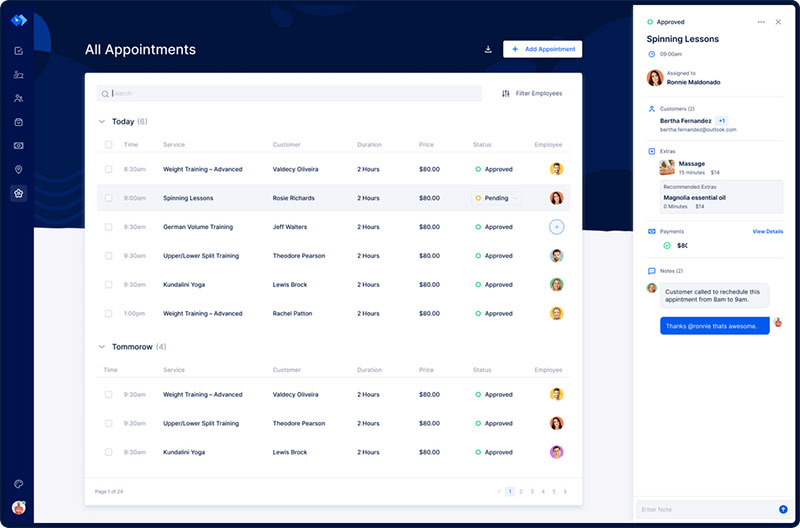 Trafft handles everything for you, even sending automated email or SMS reminders to your clients. No-shows? Not anymore!
The Trafft booking software adapts to different industries for a blissful online booking experience and employee management.
Want to know more? Check out Trafft's awesome features to see what you are missing.
MentorPass
MentorPass is a mentoring platform made specifically for startups. It helps new business owners grow by providing some of the best mentors on the globe. It was founded by Kenny Hanson, who identified the connection between coaching and incubator benefits. This connection has helped build many startups into full-blown companies, using multiple important skills.
MentorPass can help you learn various skills, such as how to raise money, service pricing, and resource scaling. You can even use MentorPass as a vehicle to find founders, as many investors use MentorPass to find interesting investments.
Nudge
Nudge was designed to give both mentors and coaches a leg up when tracking progress. This focus helped give Nudge the right tools to make the mentoring process much easier, as well as improve the learner/mentoring relationship.
Here are some of the tools that Nudge uses
Leaderboards/Competitions to foster accountability
A private messaging system between mentors and mentees
Weekly, monthly, and daily action reminders
Group messaging
Goal setting/tracking
And progress monitoring
Coaching Loft
Coaching Loft is an intuitive, engaging and powerful coaching software for coaches, managers, and mentors. It helps mentors grow, manage and organize their coaching practices easily, all online.
It works best for coaches, counselors, mentors, and managers who like to spend 1-on-1 time with their learners. If you like teaching hands-on, then Coaching Loft may be for you.
Here are some of their features:
A central dashboard for management purposes
Goal setting/tracking
Library of more than 500 coaching questions
Compatible with many platforms/devices
Google Calendar syncs with appointments
Automatic session log in
Coaching session notepads
Secure internal chat system
And much more!
Clarity.fm
Clarity is an exceptional marketplace for expert consulting and mentoring skills. It gives you the ability to market your mentoring skills to the people who are willing to buy them from you. Anyone can be a mentor or a mentee by signing up and verifying their socials. Even Mark Cuban is on the platform, but he charges $167 per minute. Do what you want with that information.
Clarity mentoring scheduler lets you select conference call duration, three possible dates, and times that work with your schedule. Then they leave a brief "teaser" to anticipate the call.
Chronus
Chronus gives the world's best enterprising organizations the ability to shape the future workforce. Ho? By giving them the right mentoring toolkit to bring out the full potential of their people. It offers unmatched DEI capabilities and expertise, as well as the most flexible platform available. Altogether, Chronos builds the best experience for every employee, at every stage.
Using Chronus, matching mentors with mentees becomes the critical point for retention, advancement, engagement, diversity, and inclusion.
Mentorjam
The keyword for Mentorjam's mentoring platform is "Scale". Using Mentorjam, you can create online workspaces between each mentor and mentee. This is an exceptionally unique approach to mentoring that helps build mentoring relationships as well as encourage the sharing of knowledge.
Here are some of Mentorjam's key features:
Mentor/mentee matching
Collaboration-based mentoring progress pages
Task/goal tracking
A large resource library
Multiple calendar integrations
Event/application management
Open learning spaces
PushFar
If you want the best online tools for mentoring in 2022, PushFar is an excellent choice. PushFar is a GDPR-compliant EU-hosted mentoring platform that has a wide range of functionalities.
It uses in-built technology to study the data from mentees and gives insights into the best matching mentors. It also offers both automated and customizable email engagement, extensive excel reporting exports, event recommendations, track engagement, conversation feeds, etc.
Here are some of the key benefits of PushFar:
Easy to set up software
Access to a wide library of reports to improve future mentoring
Integration with Outlook and Google calendars
And categorization/segmentation of data.
MentorcliQ
MentorcliQ is a platform designed to assist mentors with engagement and retention. The platform markets itself as a business mentoring software where mentorship programs can be both scaled and tracked. The platform is available both online as well as on their mobile app. This makes the platform easy to access, no matter what device employees use.
Their software uses an algorithm that can provide mentors with the right mentees. This, then, lets you set up larger, company-wide programs with those appropriate groups.
Lastly, MentorcliQ uses data and reporting tools to collect important data. It collects information, like the number of participants, how engaged the participants were, and individual learning reports about each of the participants. Then, you can use that information to improve future mentorship programs.
Quenza
Effective mentoring needs to be personal, and Quenza is designed with this in mind. Using Quenza, you can hand-tailor every element of your mentoring tools to be suited to your mentee's learning style and needs. It also includes mentoring tools for planning programs, designing resources, and even branding worksheets for mentees.
Using Quenza, program administrators can use an extensive mentoring toolkit. Here are some of Quenza's key features:
A private HIPAA-compliant messaging system
Group coaching tools
Customizable exercises, worksheets, and activity templates
Client engagement features, such as reminders and notifications
Easy-to-use file storage and sharing
Coaching note tools and templates
And support for organizational teams with several employees
Guider
Guider is an award-winning mentoring platform that has been empowering big brands like M&S, EY, Aviva, and Deloitte. It is the most service-oriented mentor guide available, as it can provide support, launch plans, development, and training services, as well as tailored service content to fit your needs.
Guider is almost entirely powered by mentoring expertise, powerful reporting, and seamless matching. It has also had many great solutions in many crucial areas, here's a list of them:
Career development
Diversity and inclusion
Reverse mentoring programs
Peer-to-peer learning
Virtual mentoring programs
Women in leadership
And more.
MentorCruise
MentorCruise is a mentoring software that connects industry professionals with mentees all around the world. It deals with industries, like leadership, sales, marketing, entrepreneurship, engineering, data design, and business. All the skills you need to make a successful 21st-century business.
It also has many collaborative tools to improve mentoring relationships. Using MentorCruise, you can have live chats, weekly to-do lists, as well as practice activities.
It also includes background info and stories for mentors, so that mentees can have a comprehensive guide on who will be teaching them. They also include an excellent AI matching assistant to further improve the mentor selection process.
Graduway
While many mentoring programs focus on 1-on-1 mentorship programs, Graduway lets organizations create communities while building meaningful connections between mentors and mentees. While this may seem difficult, Graduway makes it simple to build scalable mentoring programs, without going bankrupt.
Graduway works for many different job positions, here are some examples
Development leaders
Career service professionals
Community builders/managers
Alumni relations leaders
And admission leaders.
How Will You Use These Mentoring Tools?
These days, mentors can help give advice and inspiration to students and professionals alike, which makes more important than ever. Using the right mentoring tools can be the make-or-break point for your employees and your overall business. That is why you need to choose the best mentoring programs for your business needs.
Technology has proven to be essential in the past, and often, people who miss the opportunity to make good use of it, are left behind. Don't make that mistake when mentoring your employees.
If you enjoyed reading this article about mentoring tools, you should read these as well: