How to Get an Event Planning Certification (Quick Guide)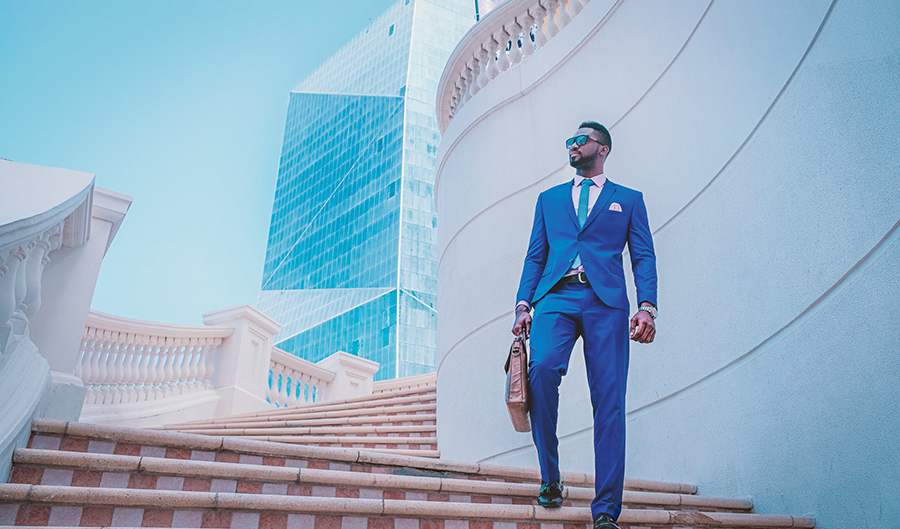 Being an event planner is an enticing job opportunity. You get to be your own boss, organize fun things like weddings and parties and avoid working in an office 40 hours a week. However, many people are unsure about how to go about getting an event planning certification. There are numerous event management certifications, degrees and courses to choose from. Plus, you must decide if you want to take online or in-person event planning courses. So, what's the best option?
The first thing to note is that the event planning industry is very competitive. New people and companies are entering the market constantly, and it can be hard to stand out when there are so many options on the market for clients. That's why there has been a recent burst of specific certifications created for the industry. These offer accreditation and certification classes for those who are serious about making it in the event planning industry.
Many of the best programs do need a lot of commitment from the students in terms of work and attendance. However, going through with it can really pay off when trying to stand out from your competitors.
Once you've decided to take the leap and become an event planner, you'll have to research what the best event planning course is for you. You'll have a lot to learn about event planning if you want to make a business out of it.
Read on to find out more about getting an event planning certification in this article created by our team at Trafft,
Should You Become a Certified Event Planner?
You don't actually need any sort of license in order to become an event planner. However, it can give you a leg up over your competitors if you do have training and education in this field. It's also important to have training to ensure the safety of guests and staff at events. It's true that many successful people in the event planning industry are self-taught.
That's not because they are ahead-of-the-game event planning wizards, it's because of the lack of certification options available when they were starting out. You'll have the upper-hand on them because of all the training options you have to choose from. These days you can even get an event planning certification online.
The event planning industry is always changing and growing. There's always new software coming out that can help you plan more efficiently. There are often new processes and technology available as well. The combination of these means that you will always need to be aware of upcoming trends and be evolving your skills accordingly.
There are plenty of career opportunities available and it's best to be trained before you start applying for roles. With training, you are far more likely to be hired! Event planners may come from many different types of careers and experiences but what they have in common is that most do have bachelor's degrees.
You could get a bachelor's degree in marketing, PR, business, hospitality management or communications. These will all help you in your quest to become an event planner. The skills required for the role are interpersonal, problem-solving, negotiation and customer service skills. It's vital that you are well organized and tech savvy. Being able to manage stress and tight deadlines is also required.
To show that you have experience and knowledge on your field, you can obtain a certification. Those with relevant certifications demonstrate their commitment to learning new skills.
A lot of planners have more than one certification. This shows that they are serious about the industry and have the ability to learn many new skills.
Often, planners start out on a different career path. For example, catering coordinators or administrators. With experience and training, they may then start hosting bigger conferences and meetings. This kind of role requires long hours and probably weekends. There is also a lot of stress on the job because of event deadlines.
Event planners can organize any kind of event from weddings to business meetings to conferences. So, you'll need to network and develop relationships with suppliers and clients alike.
Event Planning Association Certifications
So what exactly are the relevant certifications you can achieve for your event planning career? One is the CSEP Certification. This is an event management license that is given by the International Live Events Association (ILEA). It aims to set a standard of performance of event planners by giving those in the industry the chance to develop themselves professionally. This program has been developed as a response to the lack of standards in this ever-evolving industry.
The CSEP is designed for experienced event planners to gain a certification. These people should already have 3-5 years of experience in event planning. It aims to build on the knowledge you already have, discuss trends and give you more associated skills.
How to Become CSEP Certified
The CSEP Certification program has intakes 4 times each year. CSEP stands for Certified Special Events Professional. To apply, you must have at least 3 years of professional full-time experience in the events industry. Those who hold a CSEP event planner certification must re-certify on a five-yearly basis. To find out more about the exam and tests, you can visit the ILEA website.
To be able to take the Certified Special Events Professional (CSEP) exam, you need at least 3 years employment in the events industry. To get the CSEP event planner certification, follow these steps:
Fill out the application form for the CSEP Certification.
Give proof that you've been employed full time for 3 years in the events industry.
Give your credit card information on the application form for the $600 exam fee.
The types of proof that will be accepted include:

W2 forms (USA only)
Employment verification from HR or personnel
Letter of incorporation
These documents have to be given in English. If you possess them in another language, you must first have them translated and notarized. The information about submissions for the CSEP Certification can be found on the application for the exam.
CMP: Certified Meetings Professional
One of the most well-known event planning certifications is the CMP. It is the certification with the best reputation and is widely accepted and recognized. Candidates for the CMP certification need to currently be employed full-time in the event planning industry.
What is this certification? The Convention Industry Council describes the CMP as standardizing event management best practices. It offers industry credibility and will help event planners be more effective and efficient.
Once you've got some experience in the event planning business, you may want to get the CMP which is given by the CIC. It is globally recognized and those holding a CMP are more sought after and respected. If you have 10 years or more of experience, you could choose to apply for the Certified Meeting Manager (CMM) accreditation.
The exam for the CMP was created by planners, for planners. 14,000 event planners from 55 countries around the world have the CMP qualification. This program is truly a market leader in standardizing best practices in the industry.
How to Become CMP Certified
You'll find a wide array of topics covered in the CMP exam. These include event design, site management, and marketing, covering everything that an event planner might possibly need to know. If you are interested, then it's recommended by the CIC that you read the CMP International Standards document. From there, you can focus on which areas you're unfamiliar with and that you should study for.
The Certified Meeting Professional is an event planner certification that focuses on meetings and events. It is issued by the Events Industry Council. The EIC is made up of many associations with the events and meeting industry. To get the CMP you must have:
3 years of full-time experience in the relevant area. If you have a relevant degree, you'll only need 2 years of full-time experience. Any experience must be within the past 5 years.
25 hours of demonstrated education in a relevant area.
Paid the $250 application fee. This is non-refundable.
The ability to pay the $450 exam fee if your application is approved. This is also not refundable.
After that, you just need to pass the exam. It can be sat 4 times per year, in January, May, August or November. You'll find on the exam 165 multi-choice questions. 150 are operational and 15 are questions that are a pre-test for future exams. These 165 questions need to be answered within 3 ½ hours. You're given a year to sit and pass the exam before reapplying.
To achieve the CMP event planning certification you need to:
Meet the minimum requirements to be eligible
Provide proof of your education and experience
Pay the fees
Pass the exam by achieving more than 55
Retake the exam if necessary in the next quarter
Pay for the retake, if you need to resit
In a year, you can take the exam as much as you like and it will be $450 each time
Are You Ready to Begin Your Career?
It's important to remember that you will need to have some sort of qualification to make it in the event planning industry. These days, you will need a qualification to get even a low position job in the event planning industry. The market is so competitive that to differentiate yourself, you really must be able to prove your ability before you start. Learn the lingo, the process and understand the industry thoroughly. If you want to start your own business, then this is even more vital.
Once you are certified, you can add the qualification acronym after your name. For example, Joe Bloggs, CPE (Certified Professional in Catering and Events).
Mind the difference between certificate and certification. The event management certificate refers to the literal piece of paper you receive after completing certification classes. An event planning certification is a designation given on completion of some sort of qualification. This would be given by a governing body after you've proved your experience and passed the test.
Studying event planning in college tends to only give you an event planning certificate in the end. These programs are based on a narrow topic and don't give a good general education. On the other hand, those studying event planning will learn about marketing, promotion, and finances. They will also learn how to negotiate a contract, select a venue and plan catering. This gives a well-rounded base of knowledge for event and meeting planning, which is necessary if you want to get into the industry.
If you enjoyed reading this article about event planning certification, you should read these as well: