Interesting Business Automation Statistics You Should Know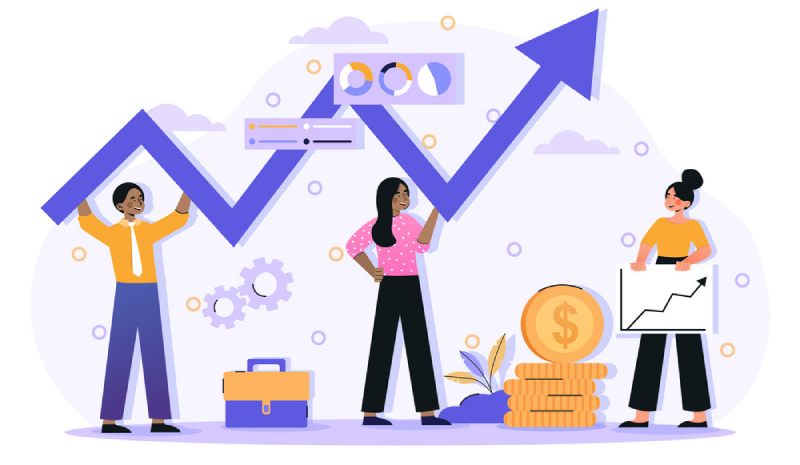 Automating repetitive tasks can do much good for you and your business. Automation technology can save you lots of time and energy. That means that you can achieve more in less time. Besides, because you don't have these mind-numbing jobs, you can focus on more important things.
Almost every industry has benefited from business process automation solutions. Some popular forms include Twittering and online shopping. More and more activities are becoming automated.
Automation technology can also benefit your business, so it is important what this means. This summary of business automation statistics will be of great help to you. As you read, you will get some exciting insights into what it can do. You will notice that as of 2022, there are things that work and things that are less successful.
Automation Market Statistics
Revolutionary technologies help to automate business processes and result in higher efficiency. Because this frees up business resources, it has given an impulse to the digital transformation of many organizations.
This is a logical explanation for the global expenditures of digital process automation. The estimated global digital transformation budget is nearly 1.8 trillion US dollars. In three years time, this number will rise to a staggering 2.8 trillion US dollars.
A recent survey by McKinsey and Co. showed that two-thirds of businesses have an automation pilot program running. This applies to at least one aspect of their business processes. That is a huge leap compared to the 57% in 2018.
Mordor Intelligence has the following statistic for you. The compound annual growth rate (CAGR) of the marketing automation software market is 19%. That means an expenditure forecast of 16.87 million USD in 2025.
Data and analytics are the main focuses of the digital transformation era. Almost 90% of businesses see information technologies as key to their operations.
Business Process Automation Statistics
Business process automation is a modern tool to lower operation costs, process times, and human errors. These business automation statistics show why many companies invest in workflow automation.
Automation in Sales
Automation technology is also taking over the sales departments. As a result of the current trend, 47% of sales teams want to put automation into place to make their work more efficient. The following business automation statistics support that shift:
Automation in Marketing
Because of different forms of automation, it is now possible to interact and engage with customers in a personalized way. Others use marketing automation software to perform various repetitive tasks. This is of great help to marketers in automating and customizing campaigns. The software can now extract, process, and analyze the results of a marketing campaign.
Workforce, HR, and Skill Automation Statistics
In recent years, HR software has taken over many manual tasks. A lot of the data storage and processing in HR departments has moved to the cloud. The software that processes this type of data is human capital management (HCM) software. It can model different statistics, such as salaries, benefits, and employee performance.
It is evident that HCM software is gaining popularity very fast. The following business automation statistics illustrate the reason for the popularity.
AI and Machine Learning in Automation
Artificial intelligence and machine learning are key in enabling business process automation. Many think that artificial intelligence and machine learning are the same but that is incorrect.
Artificial intelligence refers to the science of making intelligent software, machines, and bots. These are able to make decisions and solve problems now done by humans.
Automate your booking process with the best app for the job
Staying organized has never been easier.
You can now manage your business and grow your brand with a single, powerful software that keeps all of your appointments in line, your clients organized and your business booming.
Trafft is perfect for business owners who need to streamline their booking experience both for their staff and their clients.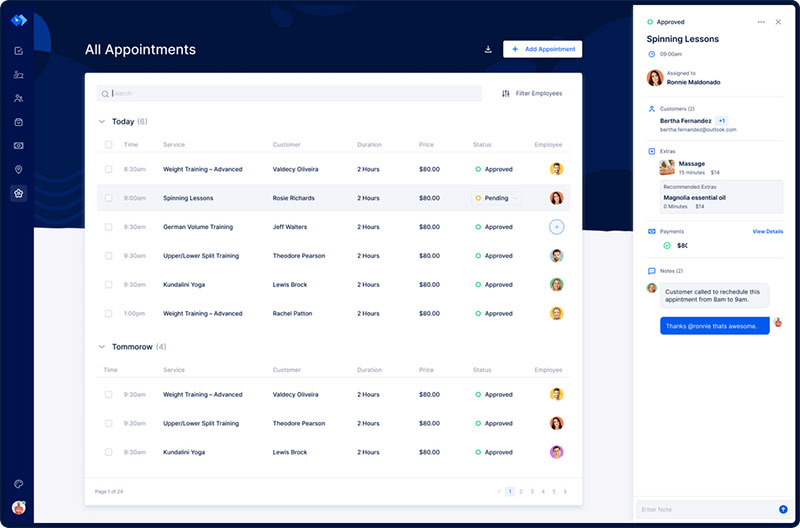 Trafft handles everything for you, even sending automated email or SMS reminders to your clients. No-shows? Not anymore!
The Trafft booking software adapts to different industries for a blissful online booking experience and employee management.
Want to know more? Check out Trafft's awesome features to see what you are missing.
Conclusions on Business Automation Statistics
The statistics showed how much and how fast business process automation is growing. Many have experienced the benefits of business automation statistics. New automation ideas will appear as more companies transition into an automated environment.
Automation is something to look into if you want to expand your business. But don't think that automation is a magical work that will make your business grow overnight.
If used in the right and with hard work it can make your business more efficient and productive.
If you enjoyed reading this article about business automation statistics, you should read these as well: