How To Increase Gym Membership Sales (Actionable Guide)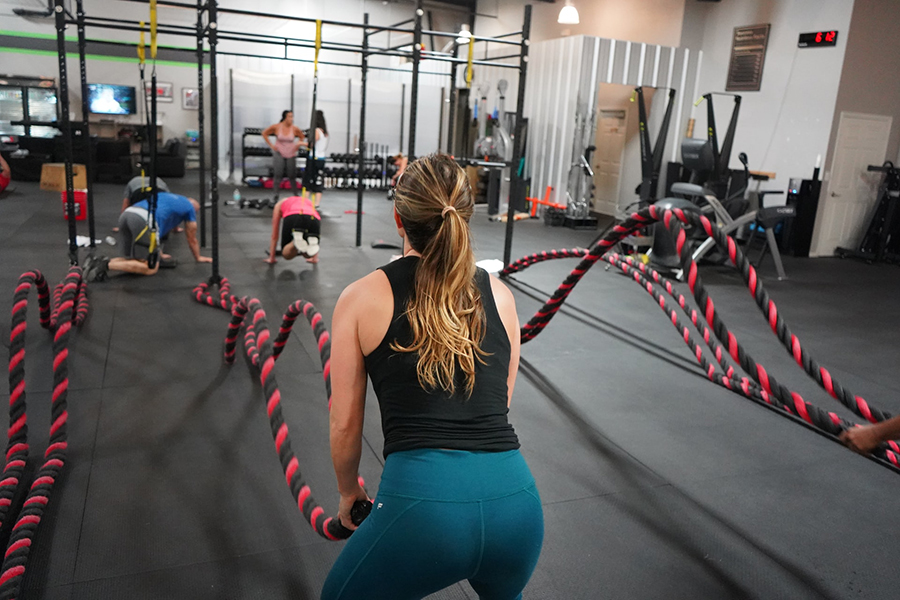 Every gym business entails the excellent use of gym membership sales practices. The gym members serve as the foundation on how to increase gym membership. Gym businesses must continuously upgrade gym memberships to optimize income gains.
The best gym offers also equate to an increase in gym members' satisfaction. Members increase the frequency of their gym visits resulting in more investments and income. It is recommendable to give early new year gym offers.
More gym members are likely to make commitments and stay for a longer duration. You might be wondering how you can increase gym membership sales.
This article will show you several practices on how to increase membership in a club. These practices will also help augment your starting sales.
Determine Clients' Concerns
Determining clients' concerns is the first step to have a successful gym business. Your services must be in line with the problems of your clients. In this case, gym members' concern focuses on achieving a fit body or a fitness goal. Clients will stay loyal to you when you can directly address their concerns.
Asking your clients can directly lead you to their concerns. An illustration of this is when a client takes an interest in the available classes. You can pitch directly to the lessons you have in store for this client. This way, you can address his concern straight to the point.
Focus on asking quality questions that will entice your clients to avail of your services. Do not dwell on the service price; instead, explain the value of the gym offers you have. When clients realize how valuable and significant your request is, they will jump into it regardless of the price.
Set an Easy Registration Process
No one likes a rigorous registration process that is burdensome. To promote more membership, make your registration process quick and easy. Probable members are more likely to join when signing-up is hassle-free. Remove any unnecessary impediments to make joining simpler.
Set your sign-up sheet as brief and concise as possible. Avoid making lengthy forms and asking for too many requirements. You might lose some potential clients if your registration process takes too much of their time. Use the simple and direct format in your registration forms.
You can also try using some membership site platforms for registration. Potential members will appreciate it if they will only be clicking or typing minimally. Moreover, an online form is systematic, and you can ask for personal information directly by filling-up the form.
For matters that need specimen signature, you can accomplish them when they go to the gym in person. Digital waivers are also recommendable for time-efficient registrations. Keep in mind that registration should excite your clients and not push them away.
Personalize Each Point of Sale
Personalize each point of sale by taking potential customers on custom gym tours. Your future members will appreciate it when they receive ample attention and prioritization. You do not want to force your clients into membership. The best action is to make them realize why getting your gym offers is valuable.
Present the gym equipment and classes that they can enjoy. Future members must see how your gym and services can help them achieve their fitness goals. Take time to show your gym's advantages. This way, customers will gain better insight into your gym's qualities and offers.
Make the most out of the sales process by ensuring good communication. Remember to ask clients about their preferred medium of communication so that you can send updates and offers more easily. If they have concerns, they can reach you immediately through the medium they prefer.
You can also try using gym software. Gym software can help you in sorting probable clients. You will convert leads into members quicker and enjoy more sales and clients. Try it today to make your gym management more practical.
Identify Your Edge Over Competitors
It is inevitable for customers to compare your business to those running the same gym services. Give a reason why clients should choose your brand over other competitors. As a business owner, you need to identify your edge against competitors and present what you have that others don't.
Knowing your advantage gives potential members a reason why they should choose you. Likewise, knowing what other gym membership promotions are offering can be beneficial to you. This way, you will also know what to adjust if other competitors have an advantage over you.
What to Consider When Making an Offer
Another way on how to increase gym membership is to consider these aspects of an offer. You get to weigh out the pros and cons of an offer when you look into these aspects:
Price of Membership Fee
Duration of Membership
Inclusions and Exclusions Provided
Special Conditions
Promote Gym Membership Referral
Promoting gym membership referrals is a great way to market your gym business. You get to save on expensive advertisement fees while still being able to get more clients. The best people to promote your gym business are your gym members.
Members have experience of gym membership first-hand. They know the perks and benefits that you can get from membership. If they have friends who take an interest in fitness, then the members can influence them too!
Gym members will enjoy referring to their friends because of the benefits. You can reward your members with a month of free membership. Not only will your members enjoy this, but they will also be ecstatic to recruit more members.
With "Refer-a-Friend," you let your existing member enjoy the benefits while getting more clients. Friend referrals are more likely to stay in membership since they gain more motivation when working out with friends. Overall, it is a win-win for you and your members.
Do you lose money from the free one-month membership reward? The answer is no. When you reward an existing member, new membership pays for the month that the current member skips. In the next month, you will be getting double fees.
Both members will be paying regular fees in the following months. You do not lose any money at all. This payment cycle repeats whenever there is a recruit. You get more income, spend less on marketing, and satisfy customers.
Use Advertisements
Another way on how to increase gym sales is to use advertisements. If you want to expand your clientele reach, use creative gym ads.
Almost everything is available online nowadays. For advertising, you can try using Google Ads to target people in your specific location. Your ads will reach people using the search engine for related topics.
Of course, promoting advertisements is not free. You should allow at least several hundreds of dollars monthly. The cost of fitness club advertising is generally expensive. Still, the income when you get with more clients covers the costs of ads.
Ensure that you use great fitness keywords. Right keywords enable more people to view your business upon searching online. There are many places where you can find your target audience. A powerful platform is Facebook. You can reach more audiences through Facebook groups, cookies, likes, and filters.
Keep an Engaging Social Platform
View this post on Instagram
Keeping an engaging social platform is another great idea on how to increase gym membership. Since most people use social media in their daily lives, you will have a greater community. Update your social platforms regularly. You want your gym business to appear warm and welcoming.
Optimizing your social platform can entice potential customers to look into what you are offering. Good content will help people realize the value of your services. You can also interact and engage better using these platforms. People will gain more interest when they know that your business is active and approachable.
Basic Social Platform Contents
There are many contents that you can put on your social platforms. The goal of these contents is to present an active and engaging gym service available for all. Here are some ideas for contents that you can use:
Get to Know the Coach
Gym Community Enjoying Fitness Exercises
Achievements and Milestones
Gym Updates and Fitness Tips
Gym Facility and Amenities Images
Exhaust Hashtags in Instagram
Aside from Facebook, you can also use Instagram to gain more members. Hashtags are present on Instagram to make posting and sharing easier. By making a hashtag, people can connect easily to one another. Use Instagram fitness hashtags to your gym's advantage.
Famous Instagram Fitness Hashtags
There are many hashtags that you can use. A gym business focuses on Instagram fitness hashtags. Here are some famous ones to reach more audience:
#WeightLifting
 #Workout
 #TransformationTuesday
 #FitQuote
 #FitnessMotivation
 #MotivationMonday
Emphasize that Health is an Investment
It is no question that health is an investment. You can share educational information with your gym members through the use of blogs. Use reliable references and studies regarding health and fitness. It is crucial to emphasize the benefits of maintaining a sound body and a healthy diet.
It is recommendable to use specific information. Using quantifiable data encourages gym members to set objective fitness goals. Focus on the long-term and short-term benefits of exercise. Here are some excellent examples of accurate data:
Save $2,500 annually by working-out
Lessen the risk of obesity by 40% through work-outs
Decrease chances of having elevated resting heart rate to 50% by exercising
Why heart rates of non-members  are five beats higher than gym members
Optimize Gym Rates
Optimizing gym rates is another way on how to increase gym membership. It is advisable to restructure pricing to optimize gym rates.  The pricing should cater to all gym expenses while still being able to deliver additional profit.
Take into consideration the costs for various classes, gym equipment, and penalty fees. Most gyms incorporate leveling in their pricing. You can have a lower, middle, and upper level. This tactic encourages members to choose the middle ground, no matter the price.
Somehow, it is with the human subconscious to pick a low-cost gym membership but still offers good quality. Avoid setting flat membership fee prices. Formulate lower and upper tiers if you have a base price in mind. This method enables you to have better gym income compared to flat membership fees.
Consider Offering Free Gym Memberships
The goal of offering free gym membership is to keep loyal customers. You should avoid promoting daily deals that would only entice customers initially. You want long-term gym customers and not transient gym-goers. Yes, you will have more sales through daily gym membership deals, but only for a short period.
It is recommendable to offer at least a week of a free gym membership. One week is enough for potential members to try your gym without sacrificing quality. It is also ample time to see if they are happy to continue using your gym to achieve their fitness goals for the long-term.
Make Available Group Bundle Sale
Consider making available special gym offers to gain more customers. Compared to selling gym memberships individually, you will generate more income with group bundles. It is recommendable to have group bundle sales at the start of the year. Most customers make fitness goals during the first months.
Ask for Corporate Help
One way of making the most out of a group bundle sale is by asking for corporate help. Businesses with numerous employees will help you get more clients. Talk with business owners to encourage their employees. Business owners are most likely to agree since they would want healthier employees too!
Work with Businesses that Complement Your Gym
Identify businesses that complement your gym and work with them. Focus on health and fitness-related business that can help you. You will gain more sales leads and potential clients by partnering with others. Consequently, you will also generate more income.
Be Open to Special Classes
Make specific classes for members who want a unique and exceptional experience. Most of these members are willing to spend money on particular courses that would benefit them. Ensure that the specific types fit their needs. You can also create classes for sporadic gym-goers who want to improve their physicality.
Special Fitness Class Examples
Customize classes that are suitable for the specific fitness levels of your customers. Here are exceptional fitness class examples:
Fitness Briefer for Children
Adolescents Class Exercise
Light Exercise Sessions for the Elderly
Advanced Classes for Qualified Members
Start a Fitness Challenge
If you want to promote member engagement and recruit more members, start a fitness challenge! You can choose from various platforms to use. Select a reasonable period for the duration of the challenge. It is recommendable for fitness challenges to run for approximately eight to twelve weeks.
Set a fitness goal that participants must achieve. A plan should be objective and specific to be attainable. You can also use Exercise.com. This software helps track fitness challenges. Please share this with the participants so that they can monitor their fitness progress.
Give Due Loyalty Points
Give due loyalty points to loyal gym members. Loyalty points are rewards that boost clients to engage more in their membership. If the member successfully refers a friend, reward him! If another member pays for annual membership upfront, give him loyalty points!
Loyalty points are motivational rewards to enhance program participation. Moreover, you increase your income with more successful memberships. You can expect your members to subscribe for more years because you reward them with loyalty points!
Motivate Members to Join Activities
Are you looking for another way to increase gym membership sales? Motivating members to join gym activities promote membership to use. If they frequently enter more activities, they will feel like they are making the most out of their membership. Members will also view that membership prices are not high since they will use them regularly.
Use your social platform extensively to promote gym activities. Input the details of the gym event ideas to keep gym members informed. The more members see the gym membership promotions, the more likely they are to join.
List of Fitness Activities
Share the list of fitness activities that you will offer. Having this list will allow your members to choose which activities they prefer. It is also advisable to be open to gym members' suggestions for activities.
Spinning
CrossFit
Boot Camp
Cardio
Martial Arts/Boxing/Kickboxing
Olympic Weightlifting
Booty Blaster
Active Older Adults
Family Fun
Circuit Training
Pilates
Yoga
Formulate Creative Campaigns
You can formulate creative campaigns to encourage more people to go to the gym. Students and new transferees are usually the target population when it comes to fitness campaigns. Still, remember that the best time to market to new customers is during significant life milestones.
Ending thoughts on how to increase gym membership sales
There are many ways on how to increase gym membership. Welcome the new year by making the most out of your gym membership sales.
Get more bookings with the right tool for the job
Staying organized has never been easier.
You can now manage your business and grow your brand with a single, powerful software that keeps all of your appointments in line, your clients organized and your business booming.
Trafft is the perfect gym management software for business owners who need to streamline their booking experience both for their staff and their clients.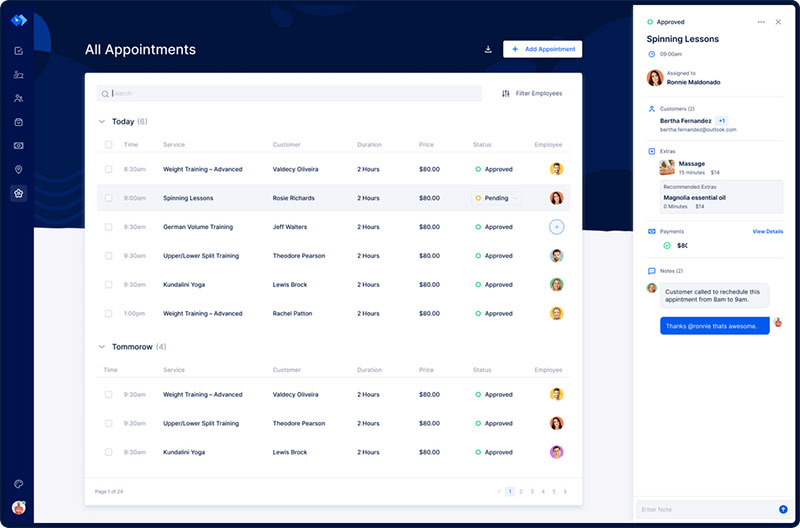 Trafft handles everything for you, even sending automated email or SMS reminders to your clients. No-shows? Not anymore!
The Trafft booking software adapts to different industries for a blissful online booking experience and employee management.
Want to know more? Check out Trafft's awesome features to see what you are missing.
If you enjoyed reading this article on how to increase gym membership, you should read about the gym startup costs.
We also wrote about a few related subjects like health and fitness advertisements to inspire you, the digital fitness experience, gym membership statistics, fitness survey questions, gym slogans, the average gym owner salary, and gym mission statement examples and tips.
Do you want an app for that? We also selected the best apps for personal trainers, and the best group fitness app examples. We also wrote an article about the best gym camera to film training sessions with.