How to Start a Tour Company by Following These Basic Steps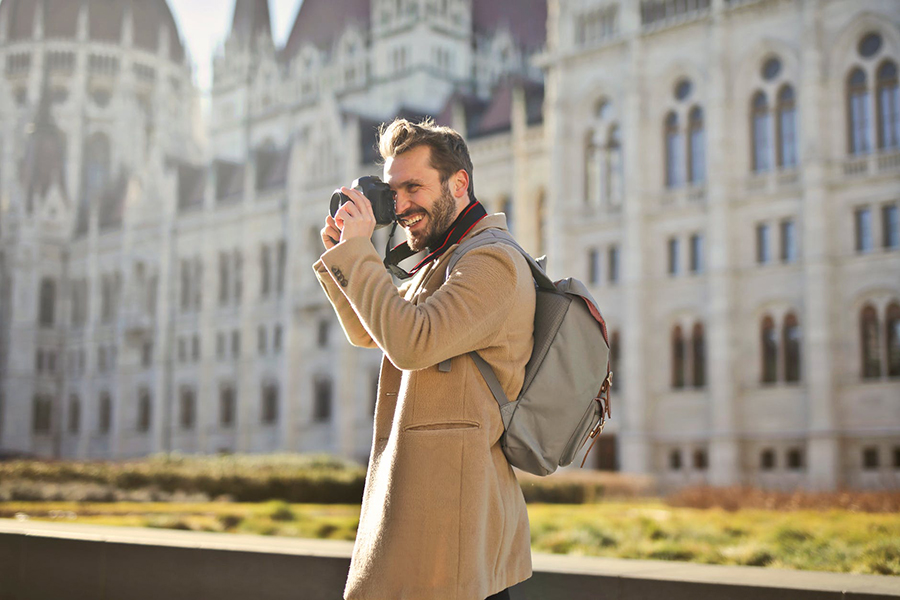 If you enjoy talking to people and hosting visitors, then starting a tour company could be the perfect plan for you. The hardest part, though, is knowing where to start.
Starting a tour company takes a lot of different steps. You need to do these in sequence to ensure you're setting up your business for success. Keep reading more in this article created by our team at Trafft and find out about how to start a tour company. You'll find out what the process of starting a business like this is. You'll also find out how to market your company and get started with your first clients.
Why Is Starting A Tour Company A Good Idea?
If you love chatting to people and are passionate about the area you live in, being a tour operator could be your ideal career. If you've considered becoming one before and/or love to travel, these are good indicators that you'd enjoy this line of work.
Lots of people love to travel but hate all the planning that goes with it. That's where your new tour company will come in. You do all the planning for them and the travelers can come on a tour arranged by you. You may also get more opportunities to travel and admire the beautiful world we live in as a tour operator yourself.
As a tour operator, you will need to make personal connections with customers and maintain these contacts. It will also be useful if you have a lot of knowledge about your area, or other destinations if that's the way you decide to go.
What the tour is about is completely up to you and there are many routes you could take. Some offer general city tours with an overview of the city's history. Others offer adventure style tours such as white-water rafting. Then there are niche tours such as the supernatural history of a city (think ghost sightings). A type of tour that's currently gaining in popularity are tours of the local street art. The world is your oyster! Go with something that you are knowledgeable about or could become knowledgeable about.
One of the great things about being a tour operator is that your schedule will be set by you. Keep in mind that your tours may be more popular if offered on weekends and evenings.
Find Your Point of Difference
To decide what will make you stand out from your competitors, you first need to consider your audience. Do you want to market yourself to families, backpackers, millennials? Depending on who you're marketing to, your tour options will be completely different. Choose who you want your audience to be before deciding what kind of tours to offer.
You could create some really creative tours to involve what you are passionate about. If you love cooking (or eating) the local cuisine, you could arrange a culinary tour of the area. Wine tours are also popular.
Carefully consider what you're passionate about and what you can do that's different from your competitors. Remember to keep your target audience in mind when considering this. For example, if you're aiming for older people to come on your tours, than a white-water rafting tour is probably not the best idea.
No matter what your niche turns out to be, narrow it down as much as you can. The more off the beaten track it is, the better. No one else will be offering it and it will be hard to imitate.
Market Research
Once you've decided that the tour operator business is for you, the next step in learning how to start a tour company is market research.
Take a look into what other tour operators are offering in your area. Your idea may have already been done to death, or it may be something that no one else is offering. This will make a difference in what you choose to offer.
When looking at what others are doing, consider whether there are any gaps in the market. Maybe no one is doing a general history tour, or a food and wine tour. Whatever it is, that's an opportunity you can snatch up. A good place to start is looking at the tours on GetYourGuide and Viator to see what's already out there.
You could even take some tours run by competitors in the area to see how they do things. You may be able to get some advice, or it may help you brainstorm different ideas. You could also practice giving tours to family or friends visiting from out of town and get their feedback. Another option is to try out your tours on a site like Airbnb Experience. This way you can do a few tours and perfect it before launching your website.
Take Care of the Licensing
Those learning how to start a tour company must consider the official and legal side of starting a business before getting too serious. Before moving on to the next step, you need to find out what licenses and rules will apply to your business. You should contact the local tourism body, run by the government, to find out. Generally, simple walking tours don't have a lot of rules for getting started. In some areas, however, you may have to complete a course.
Either way, you will need all the official information before you get too far into your planning. It's better to know sooner than later if you need to obtain licenses or courses.
Choose Your Insurance
Starting a tour company, or any other kind of company, requires getting insurance. This covers you from risk in the case that something unexpected happens. You will need to find out what the requirements for insurance for tour operators are. You can find this information by contacting insurance agencies.
Tour operators must have insurance. If your tour includes flight, you will need the ABTA and Air Travel Organizers' Licensing (ATOL) license. You'll also be required to have public liability insurance. AITO has a lot of information that you'll find useful. Professional indemnity and product liability are other types of insurance you may want to consider getting.
The package travel regulations from 1992 outline consumer protection and liabilities, and you'll need to comply with these.
Setup Online Payment and Bookings Functionality
Customers being able to find your website is one thing, but making online bookings is another. With many tour companies, you have to phone them up to make a tour booking. There are many reasons people don't like this, for instance, maybe they don't know what language you speak, or it could be outside business hours. To increase your bookings, you should offer online bookings.
Having the option of booking and paying online will save you precious time usually spent on answering the phone and admin.
The best option is to use technology to help you out here. With an easy to use platform, you can make even more sales and manage all your bookings. Trafft or the WordPress plugin, Amelia, can accept bookings and payments as well as much more.
These kinds of software can do the boring work for you, saving you time and money. Customers will love the ease of booking online without having to wait for office hours.
Find Employees
The best way to start a tour company at first is to do the tours yourself. This will be crucial to your understanding of the business, and customer needs and wants. After running a few tours yourself, you'll have a better understanding of what kind of employees you're going to need.
However, sometimes you will need help straight away. In this case, you should be considering their personality. You want someone who is good with customers and who can talk the ear off of anyone. They should be able to handle difficult clients as well as make people feel comfortable. You'll also need to make sure that they are fit enough to conduct the types of tours you offer or may want to offer in the future.
Go with your gut on this — your employees can make or break your company, so choose wisely.
Advertising
No matter what kind of company you run, you won't have any customers without marketing. A big part of knowing how to start a tourism business is to find out how to get your name out there.
Claiming your Google my business listing is free, as is social media (unless you pay for promoted posts). You could also get more hits to your website by writing blogs on it. Make sure you get customer email addresses and start doing some email marketing too. Update customers on new tours and offers.
If you still don't have as many customers as you'd like, you need to consider paid advertising. Google AdWords and Facebook ads are a good place to start.
When you're selecting your marketing channels, consider your audience. If you're marketing to an older generation, then perhaps you wouldn't gain much from advertising on Instagram, for example.
Partnering with other companies is a great way to promote your business. See if your local museum will let you put out your own brochures — they usually have a brochure stand with tour information. Hotels, taxi companies, visa, and travel agencies might also let you do this. Try to build relationships and network with relevant people.
Speaking with other tour operators about their experiences starting their companies is the best way to get advice. From hearing what they have to say, you can learn from their mistakes and also from their successes.
World-Class Customer Service
Making sure that your customers have the best experience possible should be at the core of why you're starting a tourism business. Their experience doesn't start at the beginning of the tour but at their first point of contact with you. Whether it's in person, on the phone, or via email, give your customers the absolute best service.
This is the best way to create loyal customers who may give you repeat business. Even if they don't live in the area, word of mouth is a powerful tool. They may know a friend coming to your area and recommend your tour. You will also want to build positive reviews and ratings into your online presence.
At the end of a tour, it's a good idea to give them something so that they'll remember the name of your company. Whether it's a brochure, magnet, or something else, it should have your web address on it.
Expand intelligently
Over time (and with plenty of trial and error), you'll find what works for you and your company. At this stage, it can be an enticing idea to start offering more and more new tours but don't forget that it's better to do a few things well than a lot of things badly. So, stay focused on quality over quantity and you should have customers flooding through your doors.
That's it! Now you know how to start a tour guide business. Keep in mind your purpose and goals whenever you have to make a decision. Stay true to yourself and trust your gut. No matter what, keep having fun as a tour operator and follow your passions.
If you enjoyed reading this article about how to start a tour company, you should read these as well: