White Label Booking and Scheduling Software
for Agencies and Web Designers
Are you with businesses in service industries - beauty industry, healthcare, cleaning, coaching, sports, house services? Offer them a modern booking and scheduling platform, white-labeled as your agency's product.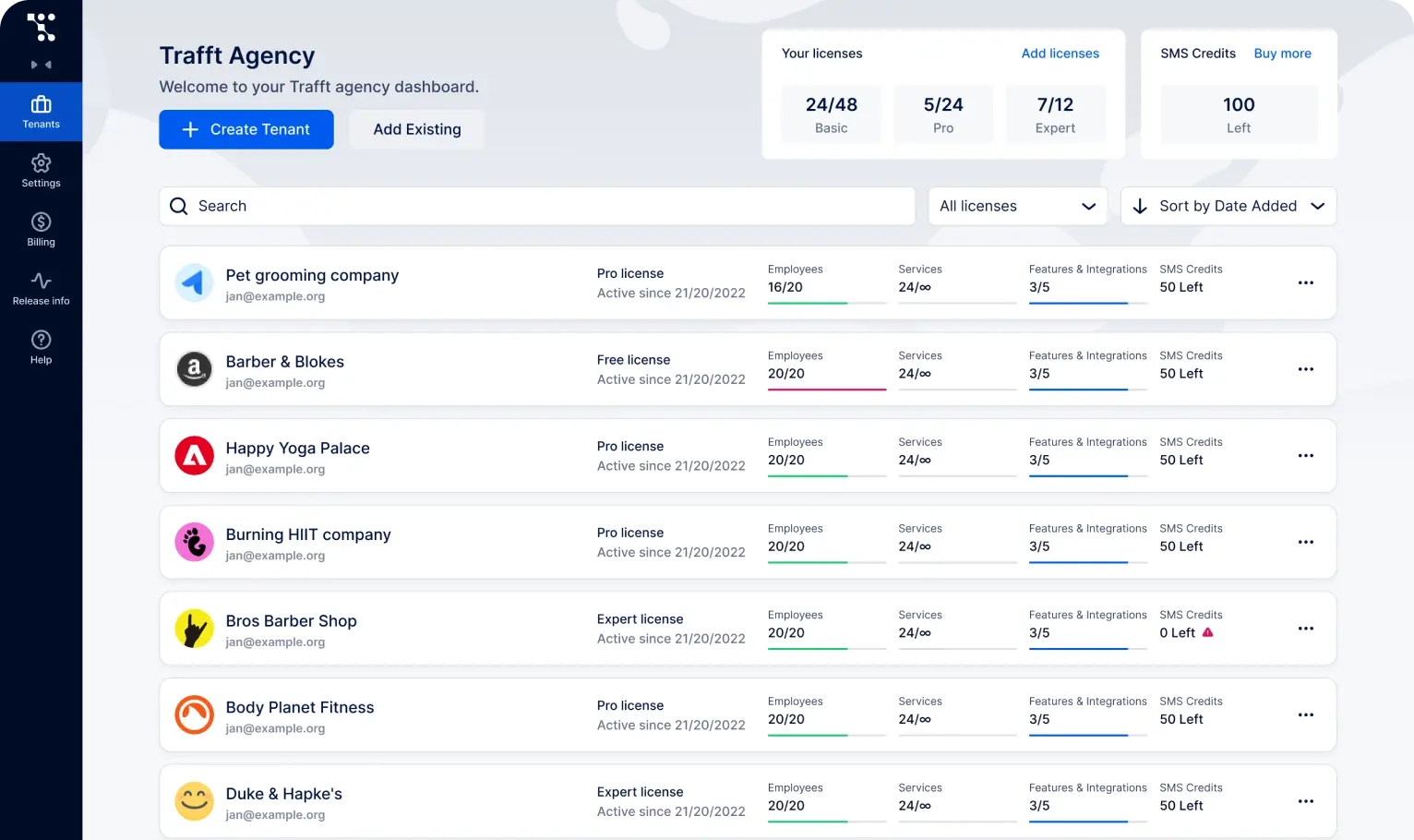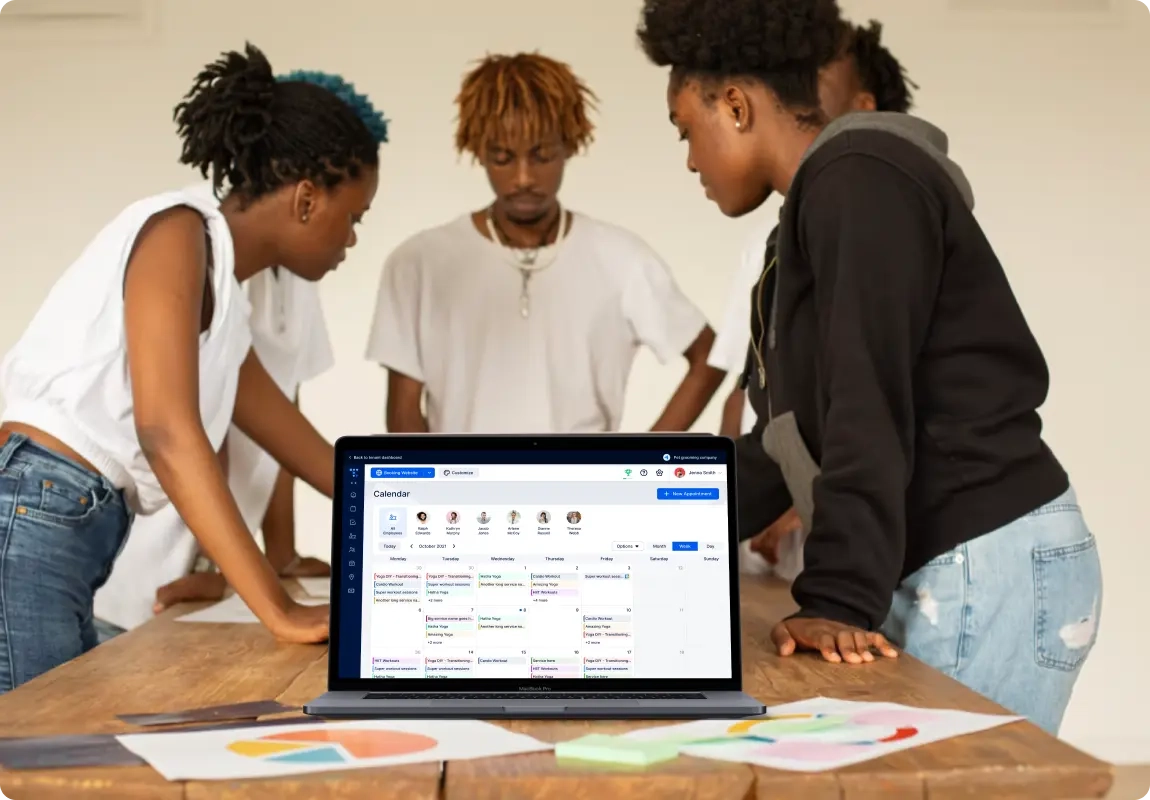 Create an additional recurring revenue stream
Trafft booking software enables your clients to accept online bookings and payments, organize team schedules, manage multiple locations, and automate SMS and email reminders. Purchase it from us at a discounted bulk rate and subscribe your customers at the pricing of your choice.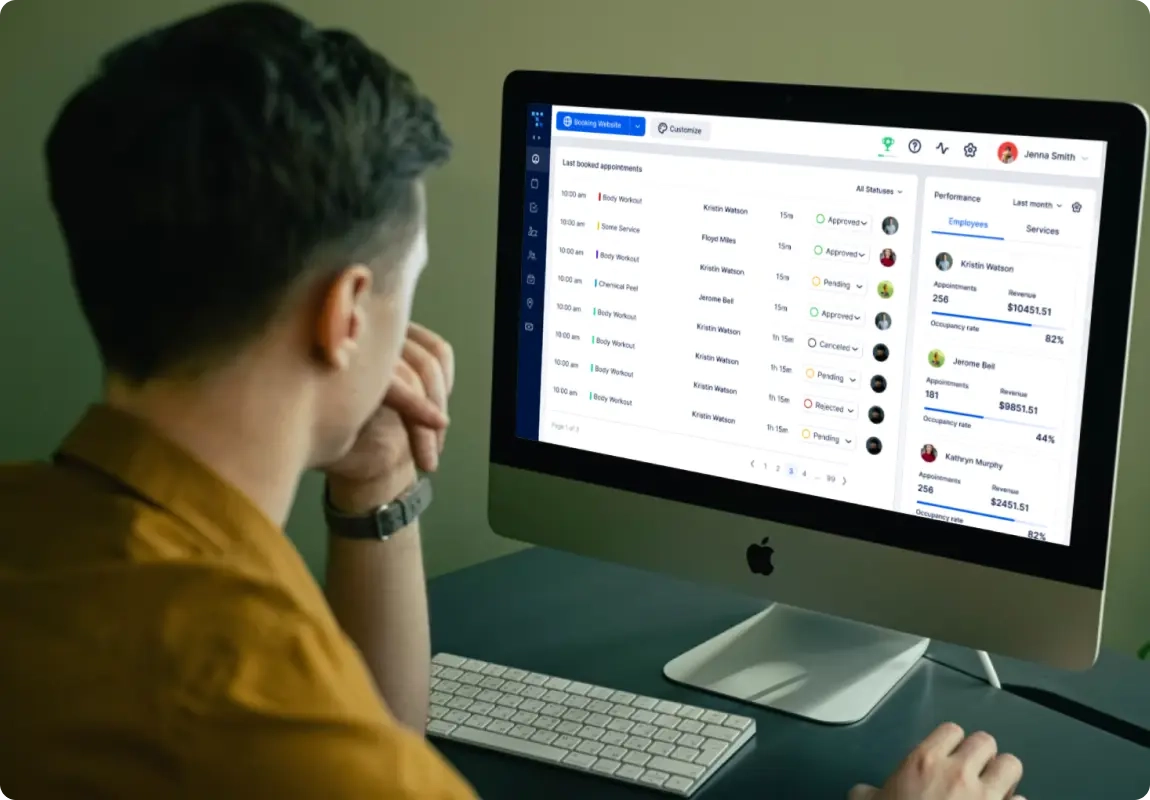 Manage multiple clients from your White Label Dashboard
Create multiple client accounts and assign suitable licenses and access levels to each of them. You can manage all your clients' accounts from a single dashboard and make changes as needed.
Fully customizable to match your agency's branding
Upload your agency's logo and match colors to your brand
With Trafft white label booking software, you can change the look of the application completely to keep your brand identity and appearance cohesive. Upload your agency's logo everywhere the logo is seen and match your exact brand colors with our hex colors selector.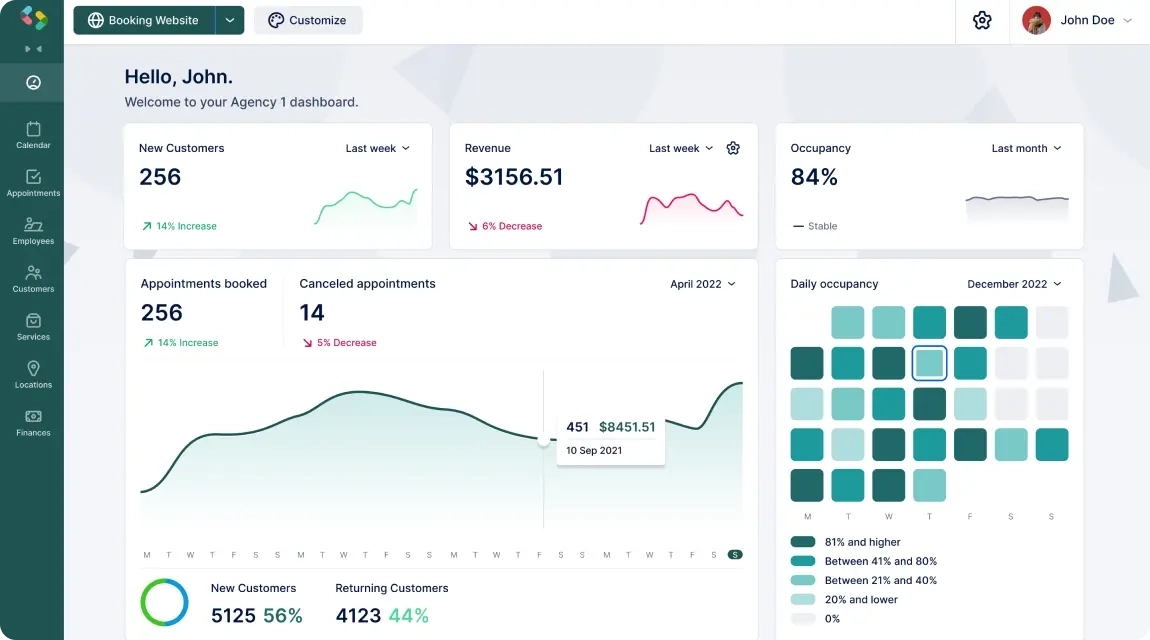 Create a custom email address and custom URL
Your clients will be able to use automatic notifications and reminders that Trafft offers, but with no sign of Trafft. You can activate the SMTP email button and send notifications from your agency's email or allow your customers to create their own custom notifications that are sent from their emails. Also, you will be able to create your own URL with your agency's name or any way you want.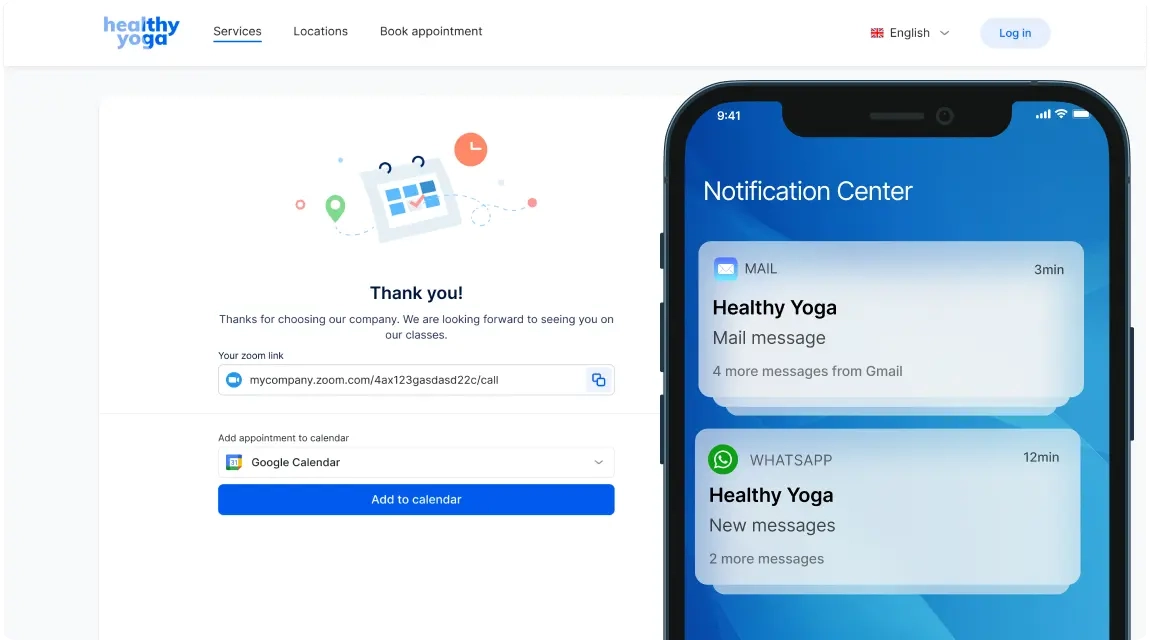 What does Trafft offer?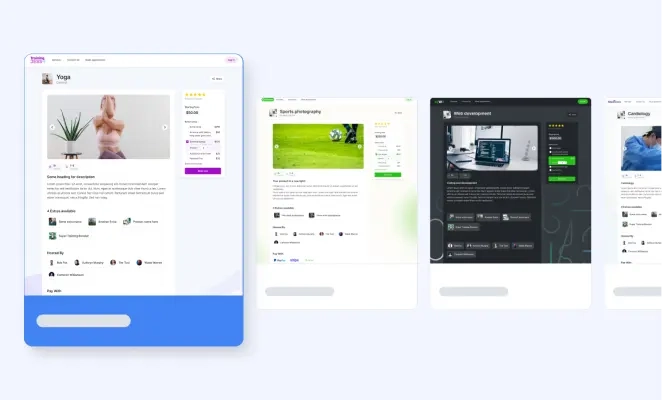 Creates a professional looking booking page
With Trafft, you can create a well-organized, modern booking page you can fully customize to match your client's brand and embed it into your client's website.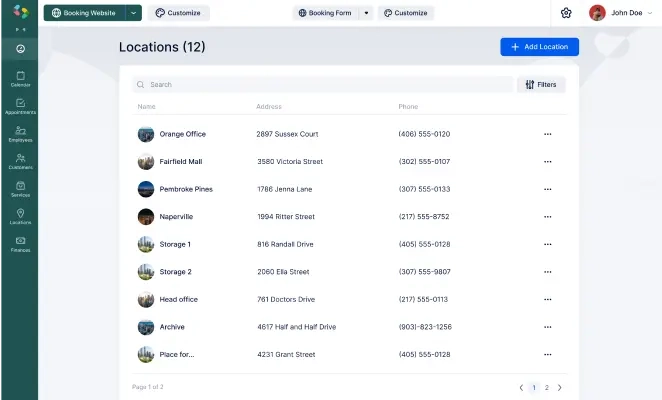 Manages multiple locations
In case your client's business operates in a few different locations, they will be able to manage their business on every location through a single dashboard.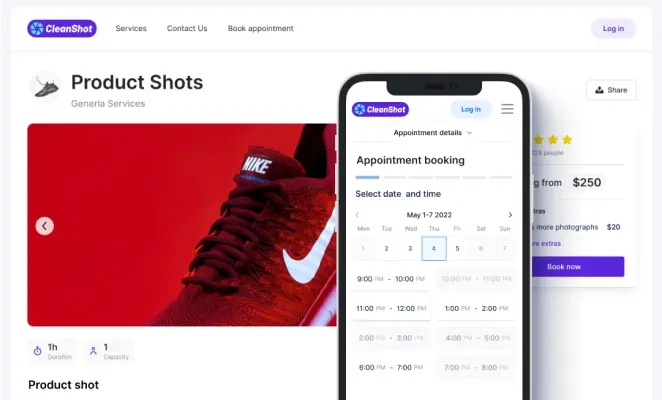 Keeps businesses available for booking 24/7
Trafft enables business owners to finish their working hours on time and keep their business available for booking 24/7, so their customers can book appointments at their convenience.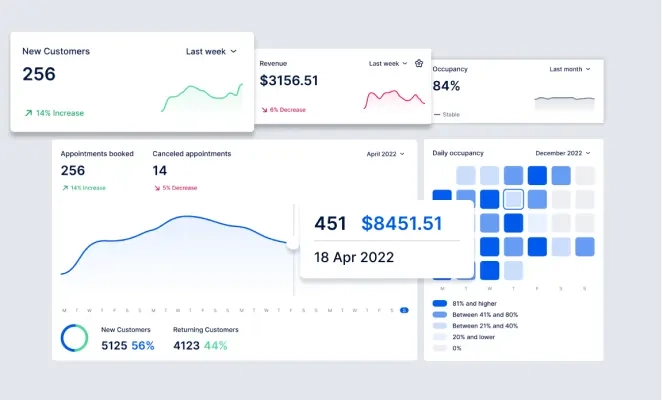 Monitors business performance
Trafft helps increase sales by providing comprehensive business reports that track the business performance through vital KPIs and statistics.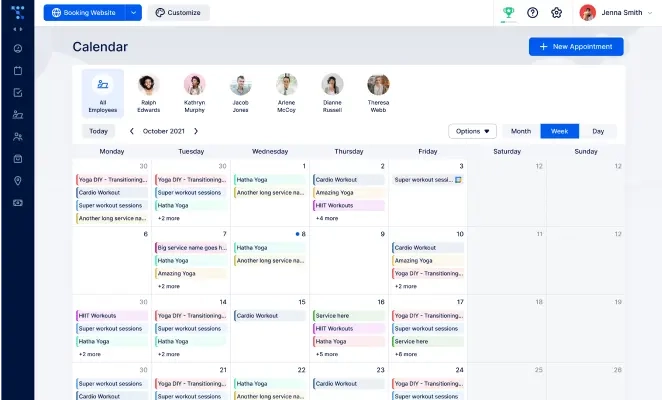 Manages all schedules in one calendar
If your clients have more employees, they can integrate all employees' calendars and manage all schedules in one place.
Reduces no-shows with automatic reminders
Automatic email reminders notify both employees and customers about the upcoming appointments, and helps reduce no-show to a minimum.
What people say about Trafft