We know how important a customer is to all of us. Each time a new customer (with a new email) books an appointment on your website or when you add a new appointment through the admin dashboard, a new customer is created and saved.
You can access the list of your customers through the Customers page in the left-hand side menu, in the back-end.
If you already have a list of customers (in .csv format), you can use the Import Data button when you access the Customers page, and upload this file.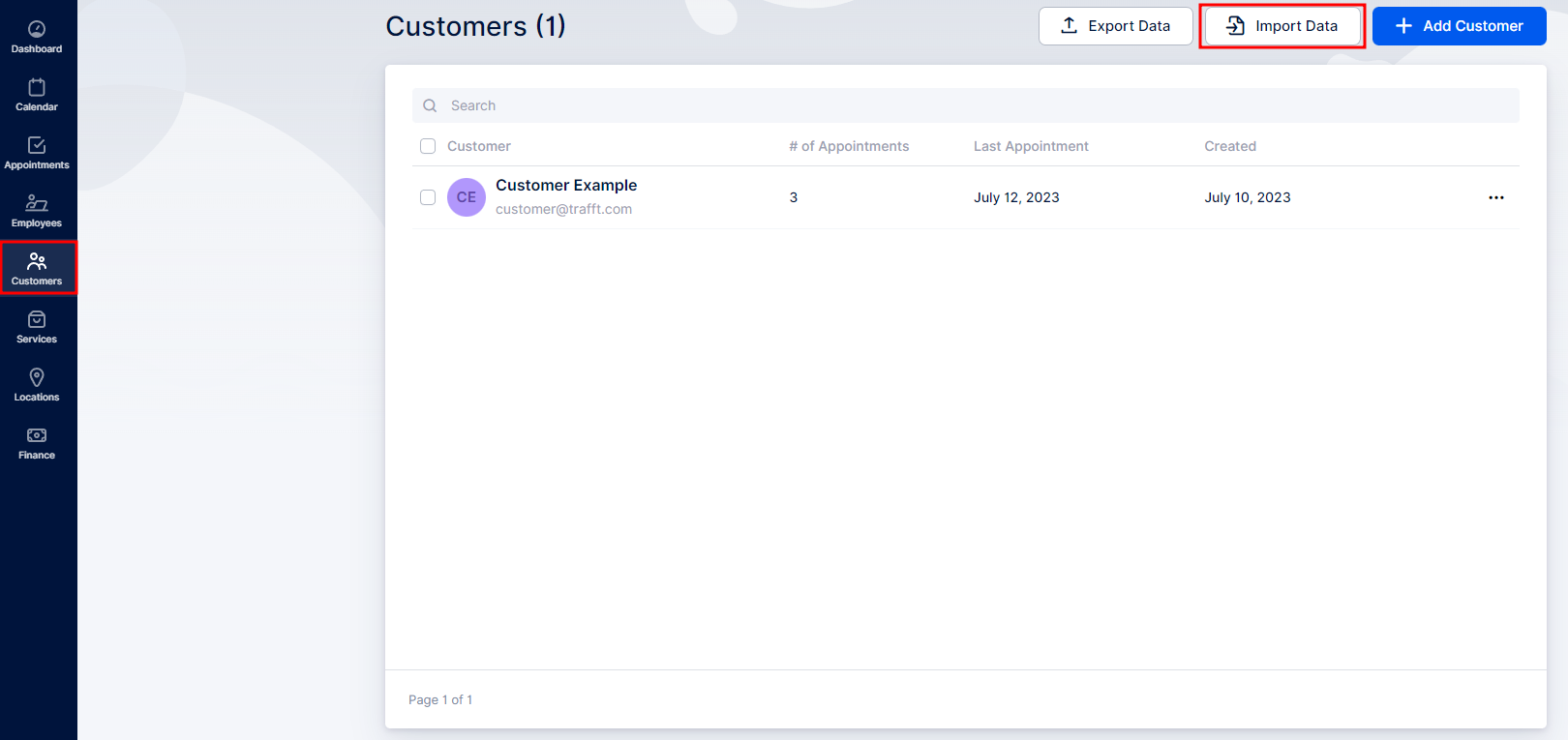 Have more questions?
If you face an issue, and cannot find an answer in the documentation, feel free to submit a support ticket!