In Trafft's General Settings, you can configure your Office Hours. By default, they are set from 09:00 – 17:00, Monday – Friday but you can, of course, change them.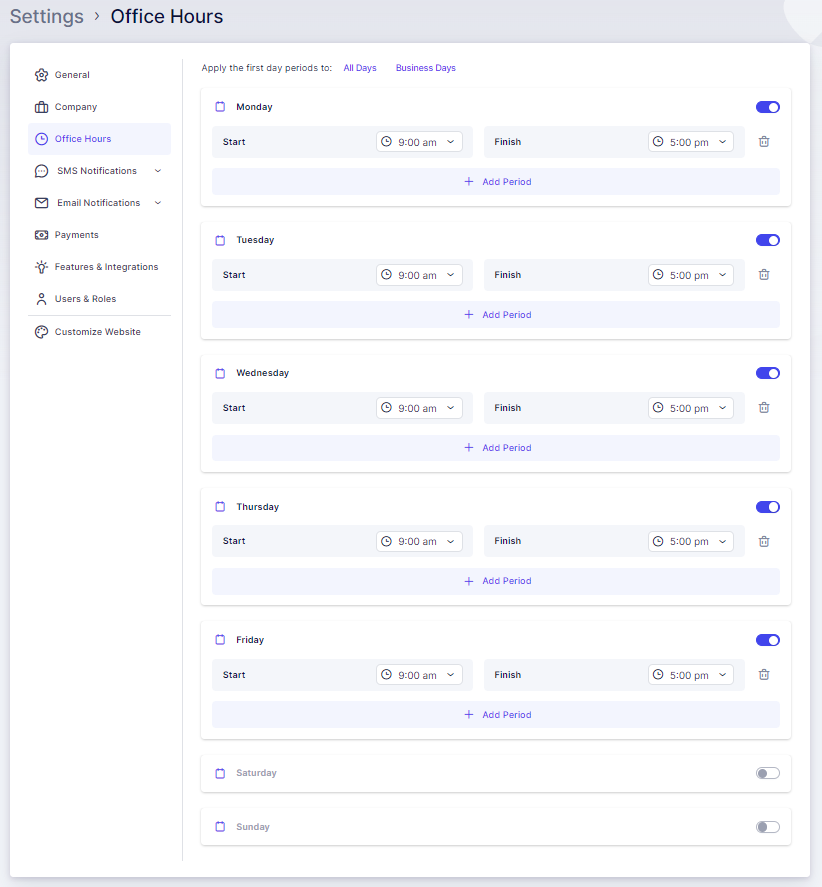 Have more questions?
If you face an issue, and cannot find an answer in the documentation, feel free to submit a support ticket!